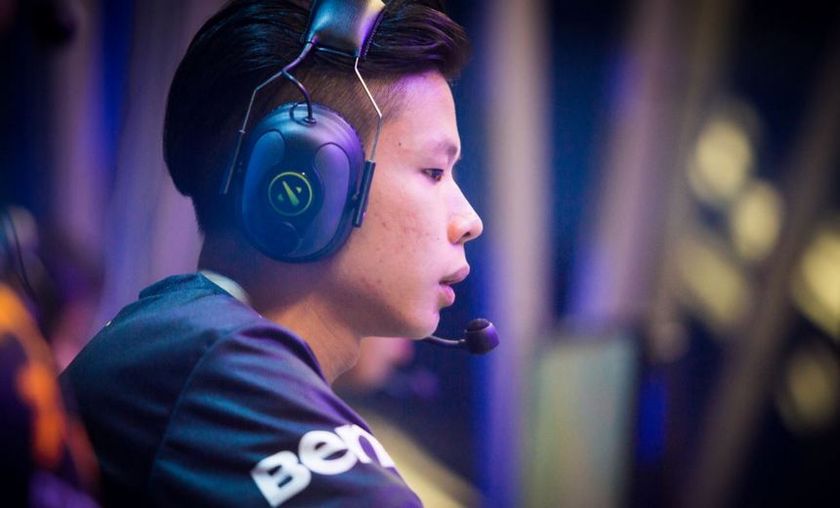 Fnatic roster changes: Mushi returns, Net leaves the organization

image source
After almost two months of absence, Fnatic's captain Chai 'Mushi' Yee Fung is ready to fully return, bringing roster changes for his team.​
Immediately after the Shanghai Major, Fnatic had to look for a stand in player to fill Djardel 'DJ' Mampusti's spot during his short missing period while he sorted out his Visa. Erwann '343' Shah was brought in. He stuck with Fnatic for longer than was initially planned due to Chai 'Mushi' Yee Fung suffering from severe asthma symptoms once he returned from Shanghai.
Multiple role swaps took place inside the team in order to accommodate all the players in their best roles. Wai Pern 'Net' Lim ended up in the carry role, from previously playing position five support. The team found success with the tinkered roster and managed to qualify for every single LAN tournament ahead of the Manila Major. This made the team management reward 343 with an official substitute role in the Spring Shuffle window.
Now, two days ahead of the Epicenter wild card competition where Fnatic will have to fight for one of the two qualifying spots for the LAN main event, it was officially announced that Mushi is ready to rejoin his team. With only five active roles available in Dota 2, Fnatic's management was once again given a hard decision regarding who should step down.
"
343 really embraced the challenge and-over performed in almost every aspect. This was a great development for the team however there was an obvious problem being created by having 6 very talented played in a 5 man squad. With Mushi now ready to return to the team, we had to make an extremely difficult choice about who to have in our starting line up.
"
The decision was taken in favor of 343. 343 will now become a primary member, while Net would serve as a substitute. Net decided immediately after to leave the organization. He will not only miss the Manila Major, but if he wants to participate at The International 6, he will have to find a team willing to go with him via open qualifiers.
"
After analyzing the situation, we decided it would be best to put 343 in the starting team and Net in the substitute position. Net has been nothing but great to work with, dedicated and above all else a team player who deeply cares about the squad and the game. In an ideal world we would have kept him but this isn't the world we live in.
"
Fnatic's official announcement ends with kind and thankful words for Net and with a statement from the Dota 2 manager Eric 'Reinnnn' Khor:
"
It is with a very heavy heart that we have to announce the departure of Net from our team. Through his time in Fnatic, I have gotten to know him a lot better and also the dedication that he put into the game. Generally a quiet person, it was a refreshing change to see Net going from the introvert that he is into the guy who cracks the joke. It really felt like a family here but we knew the inevitable was coming and someone had to be subbed out [...] Here, I want to thank Net for all the joyous times and all his hard work. I wish him all the best for his future.
"
Fnatic's current roster:
Chai 'Mushi' Yee Fung

Yeik Zheng 'MidOne ' Nai

Chong Xin 'Ohaiyo' Khoo

Djardel 'DJ' Mampusti

Erwann '343' Shah
While Net's decision puts him in a peculiar situation where he might miss the most important tournament of the year, Fnatic will not suffer any penalty as their active roster was modified within the members that signed up on the majors registration list during the Spring Shuffle time.
source: fnatic.co
headline image courtesy of ESL One