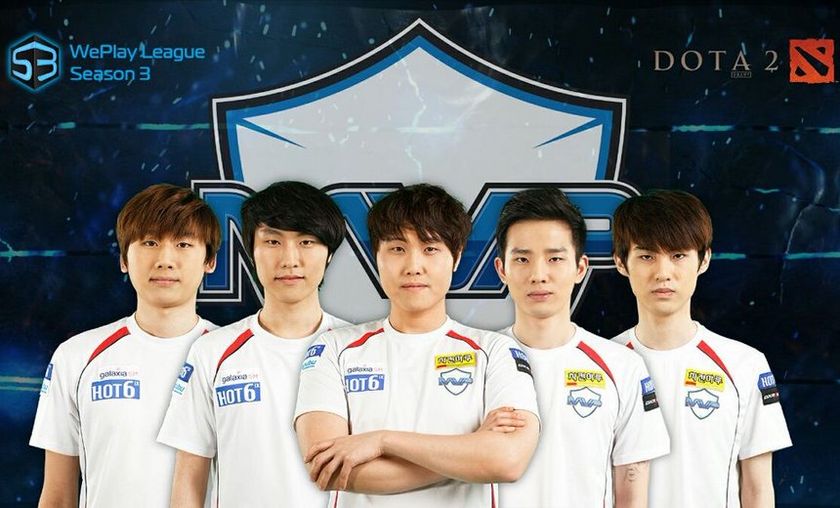 MVP Phoenix strikes again: WePlay Season 3 trophy goes to Korea
MVP Phoenix and Vega Squadron clashed for the third time at the WePlay Dota 2 League Season 3, this time with the title on the line.
The group stage encounter between the two teams went in Vega Squadron's favor, who made their way to the top of group B. After defeating Evil Geniuses earlier today, Vega again faced off against the Koreans, but this time it was in Grand Finals.
The first two games of the best of five series were disastrous for Vega, who had no answer for Kim 'QO' Seon-Yeob's mean Slardar.
Game One:
Bans
* This player was a stand-in for this match
A first draft from Kim 'Dubu' Doo-Young relied on innately tanky heroes (Tide, Doom, Slardar) who are difficult to gank in the early stages of the game, and an incredibly well played Slardar by QO who crushed the Russian lineup. 
Game Two:
In spite of what happened in the opening game, Vega allowed the Koreans to pick Slardar once more and aimed for better initiation power for themselves with a mid Puck. MVP engineered a beautiful draft with everything a team could dream of having: aoe slows, aoe stuns, aoe silences, aoe healing power, and with such powerful tools at their disposal, they steamrolled Vega Squadron again.
Bans
* This player was a stand-in for this match
Twenty minutes into the game it seemed like Slardar was impossible to contain, given his Blink Dagger, Armlet, and a Heart of Tarrasque, while Puck sat on brown boots, Blink Dagger, and a nearly finished Eul's Scepter. Lee 'Forev' Sang-Don on Furion also set the record to beat this patch for the fastest Bloodthorn: 22 minutes.
Game Three:
Bans
* This player was a stand-in for this match
With the first pick option in the third game of the Grand Finals, Vega gave the Koreans a taste of their own medicine and picked Slardar themselves. They paired it with a mid Ember Spirit but because they couldn't mirror QO's successful laning phase on the hero, Rostislav 'fn' Lozovoi was forced to transition to more of a utility build. This allowed Vladimir 'No[o]ne' Minenko to become the front line carry on the Ember Spirit, pushing the series into game four after 33 minutes packed with action.
Game Four:
Still in need of one more win to fully recover, Vega tried to apply the same Drow Ranger pushing strategy they used to eliminate EG earlier, but was countered with another slow stack line-up from MVP. With the Slardar banned by themselves, the Koreans drafted a carry Alchemist for QO and sent it into the safe lane, leaving Pyo 'Mental Protector' No-a on Venomancer to challenge No[o]ne's Viper in the mid lane.
Bans
* This player was a stand-in for this match
By doing so, the Alchemist was almost uncontested in farm finishing a very fast Armlet and Boots of Travel. He then began roaming to find kills with every rotation. The Venomancer poison slow, stacked on top of the Frozen slow from Lich, caught Vega off guard, wiping them three times in a row as the game transitioned into the mid stage.
Making sure QO was getting the most kills, the Alchemist completed his build only 15 minutes into the game. With Manta Style and Radiance, MVP took home the Vanguard trophy of WePlay Dota 2 League Season 3 in less than 25 minutes.
With a top four placement at the Shanghai Major, two LANs victories in span of one month, and a direct invite to the upcoming Manila Major, MVP Phoenix has finally put Korea at the top of competitive Dota 2. It will be more than thrilling to follow their journey to the most important tournament of the year, The International 6.