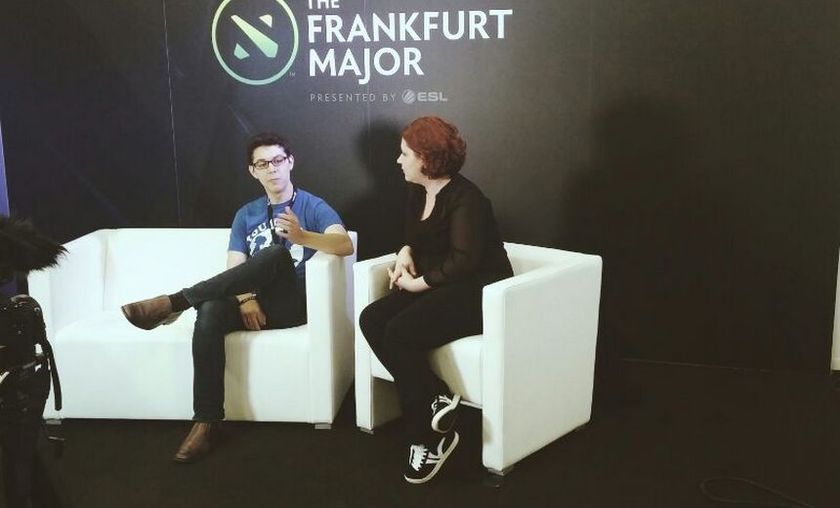 MoonDuck talent Zyori: Frankfurt Major has a very TI feel
At the Frankfurt Major we caught up with MoonDuck Studio Talent Zyori and got his impressions of the event so far.
"It has a very TI feel" he explained when asked about the event's production value, further elaborating on why the venue is thus a bit empty since you can't expect people to take an entire week off just for Dota. He hopes Friday and Saturday will have a larger crowd.
When asked about Fnatic's performance he shared his expectations "I would have swapped Fnatic and Unknown.xiu if you had asked me for predictions." putting both teams in the bracket of 9th-12th and 13th-16th respectively. They, of course, finished the exact opposite, but Fnatic's underperformance came as no surprise. Despite the team having great players, he believed that they didn't have enough time to practice and not many teams to scrim against. This isn't anything new as the SEA scene has always had a hard time scrimming against teams from other regions due to ping and timezone differences.
With teams already being eliminated and facing a second roster lock before the next Major, we asked Zyori for his opinion of the system. "I think the biggest thing about the Majors is the stability of rosters."  Telling us how it will take at least one more Major until the process is streamlined, but he believes it to be the best - both for teams and the fans. He gives Team Alliance as an example of not only a stable roster, but also as a brand, which has its core members – Loda and Akke. So Alliance fans can still cheer for them, even if they have three new players. He further compares them to a football team Manchester United, which you can still be a fan of, even if they swap a bunch of players around with other teams. On the opposite side of this there is Fnatic, which only a year ago was a completely different team, making it a bit hard to follow.
More questions and answers here: