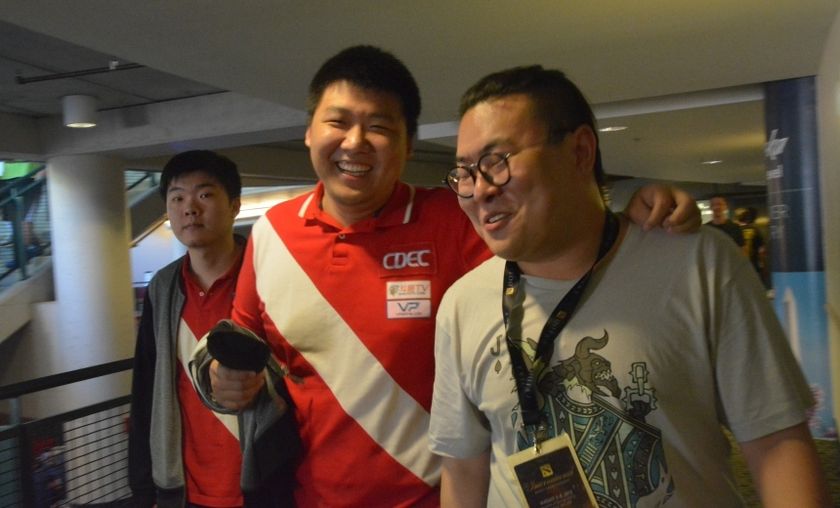 LGD and CDEC are going to Frankfurt!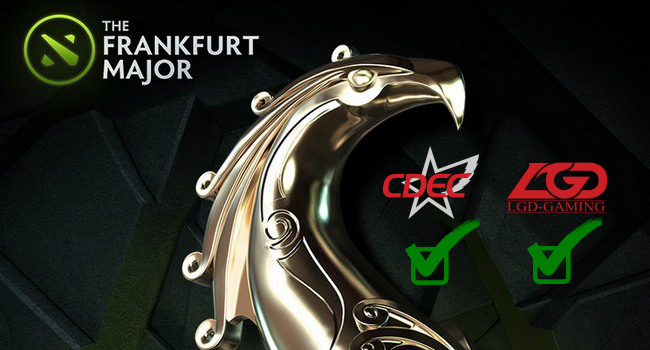 After a worrying few days, both LGD and CDEC have had their German visas approved, and will be able to participate in the Frankfurt Major.
The past few weeks have been filled with a number of teams having issues obtaining German visas. The latest teams to come through the problematic process are LGD Gaming and CDEC Gaming. The two Chinese teams have received confirmation that their visas have been approved, and they can now focus on their next tough task – the Frankfurt Major itself.
In a post on LGD's tencent account, the team announced that their players had successfully had their visas approved.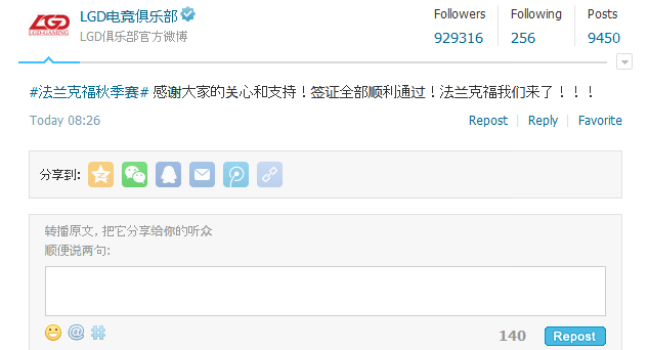 Taken from LGD's tencent page
Loosely translated, the post reads:
# Frankfurt Autumn Race # thank you for your concern and support! Visa all passed ! Frankfurt we come !#
In a comment to this post, it was confirmed that the visa applications from CDEC Gaming's players were also accepted. After Invictus Gaming had to withdraw from the tournament due to passport issues, it is good for Chinese Dota that both CDEC and LGD will be able to represent the country at the Frankfurt Major. The group stages begin on November 13th, with the main event running from the 16th to the 21st of November.
For many teams, they have had to divert their efforts from practicing for the biggest Dota event since The International in order to sort out bureaucratic problems. For LGD and CDEC, these problems are now a thing of the past, and they can join the rest of the field in Frankfurt. They will only have a short period of time to rest and mentally prepare themselves before battling it out with the other teams. We wish them safe travels and a pleasant trip, to make up for the less-than-pleasant bureaucratic nightmare they have undergone in the past few weeks.