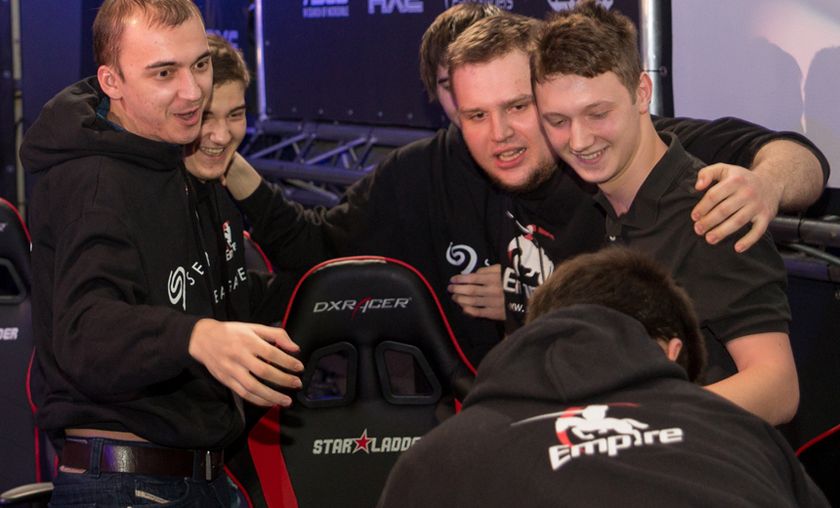 D2CL #5 : Empire and NiP secure LAN final spots

The European division of D2CL #5 is now over, and three teams have advanced to the offline playoffs of the tournament. While Burden United managed to secure their spot directly from the groupstage, Empire and NiP had to go through the double-elimination playoffs to stay in the competition.
After the conclusion of the Chinese qualifiers last month, the second regional division of D2CL has come to an end. Three European teams will be joining ViCi Gaming in the tournament's LAN playoffs, which have yet to be scheduled. The first squad to advance was Burden United, the team who topped the groupstage, and they will be accompanied by the two winners of the playoffs - Empire and NiP.
Upper Bracket
Round 1 - Best of 3
Round 2 - Best of 5
Lower Bracket
Round 1 - Best of 3
Round 2 - Best of 3
Final
Europe's regional playoffs managed to produce some rather exciting matches, the most interesting being the BO5 Upper Bracket finals between Empire and NiP (that ended with a 3-2 score in favor of the Russians). After their defeat, the Ninjas were forced to face BBC, and found a convincing 2-0 victory using two similar Juggernaut-based strategies. It should be reminded that BBC served as the replacement of HellRaisers in the playoffs, after HR's decision to forfeit their spot in the tournament to better prepare for other commitments. 
The online phase of D2CL #5 is now complete, and the next step is the offline portion of the tournament. However, we still have no further information regarding the LAN playoffs of the fifth season, but more details are expected to be announced soon. In the meantime, check out our coverage hub for an overview of the competition so far.
---
More content on GosuGamers