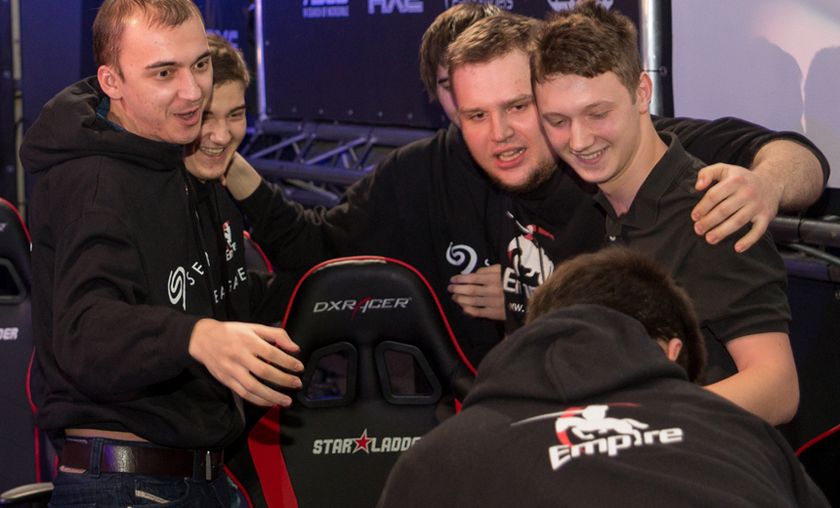 MLG Columbus: four teams remain, Empire in finals
After the round robins were played out, NoT and BBC are eliminated whilst EG, MVP.Phoenix, NiP and Empire proceeded. The proceeding teams will move on to a bubble race bracket, or step ladder if you will.
Two days of LAN round robins later, the teams moving on to the bubble race brackets have been decided; where the teams are seeded in the brackets is according to their score in the round robins, this means the team with the highest score, Empire, will be seeded in the finals. The first game will be between MVP.Phoenix and Evil Genuises, taking place on April 12th 18:00 CET.
Round 1 - Best of 3
Round 2 - Best of 3
Round 3 - Best of 3
There were quite a few interesting results in the round robins, mostly centered on EG's performance. They finished fourth in the group, barely qualifying for the next stage; this result was due to them losing to two teams they were favored against, NiP and MVP.Phoenix. These two teams ranked 11 and 20 on Gosurankings defeated EG who are ranked third. However, the results could be due to the volatility of a best of one format. Although not ideal, EG's results will still allow them to prove themselves in the bubble race games which will be best of threes.
As for the other teams, NiP are looking strong, ending the round robins 4-1 in a tie with Empire. The tie was resolved via an extra tiebreaker game which Empire won very convincingly, hence the second place finish by NiP. As for MVP.Phoenix, the third place finisher in the round robins, have shown that they are not a team to be underestimated this tournament, upsetting EG in their match against them; forcing a rematch against the North American super team in the first round of the playoffs.
Team
M
W
D
L
P

5
4
0
1
12

5
4
0
1
12

5
3
0
2
9

5
3
0
2
9

5
1
0
4
3

5
0
0
5
0
Matches and results
---
More content on GosuGamers