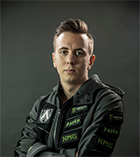 S4 is the TI4 Solo champion after a 2-1 victory against Ferrari_430

With three victories against iceiceice, Arteezy and Ferrari_430, Alliance's s4 is the 2014 Solo champion! s4 will take the throne from his first opponent and last year's champion Iceiceice, and he will have to defend his title next year against new challengers.
Along with the Wildcard qualifiers, the 1v1 Solo tournament has just concluded. Gustav 's4' Magnusson is the new Solo king, after his victories against three of the strongest players in the world. S4 has claimed the title from Daryl 'iceiceice' Koh, who was declared champion during The International 3. He will now have to face those who seek to steal his throne next year.
Round 2 - Best of 3
Round 3 - Best of 3
The 1v1 tournament matches were rather quick, as the players had the option to forfeit a match and most of them did so after their first death. The day started with four matches, with Daryl 'iceiceice' Koh, Daniil 'Dendi' Ishutin, Chai 'MuShi' Yee Fung and Xu 'fy' Lin Sen being eliminated during the first round. The second round brought the elimination of Roman 'Resolut1on' Fominok and Artour 'Arteezy' Babaev, with Luo 'Ferrari_430' Feichi advancing to the finals against s4. The three matches were overall pretty close, but s4 was stronger in the third and final battle of the series.