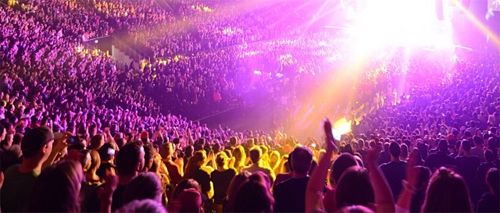 The International rumoured for July, possible venue change
This year's The International to occur earlier than previous editions, as early as mid-July. The location is rumoured to change as well to a different venue while still remaining in Seattle.
The International this year might be held a bit earlier than last year, about a month earlier even. At least as reported by onGamers, where the reason was stated to be that Valve could not book the new venue for August. It was mentioned already at The International last year that it would be the last year for the event to be held at Benaroya Hall due to space shortage. Although the event would still remain in Seattle, hometown of Valve, they would look for a venue of more capacity. The common rumour is that the arena is Key Arena where sports events and concerts normally are hosted. Key Arena can fit over 15,000 people compared to Benaroya Hall's capacity of 3,000.
The sudden date change would put even further pressure on the teams around the globe as they will have a shorter time period before the invitation time arrives. Due to the schedule of June, it is likely that qualifiers will be arranged in May already which is just two or three months down the road from now. It would seem as the Dota 2 actors are slightly too trigger-happy when it comes to planning and arranging own events, as many organizers as possible all want to squeeze in their events featuring the same teams during a very limited and narrow timeline. While Dreamhack's schedule should be known to everyone by now as they always host their bi-annual festival at the same period every year, others are feeling the pressure.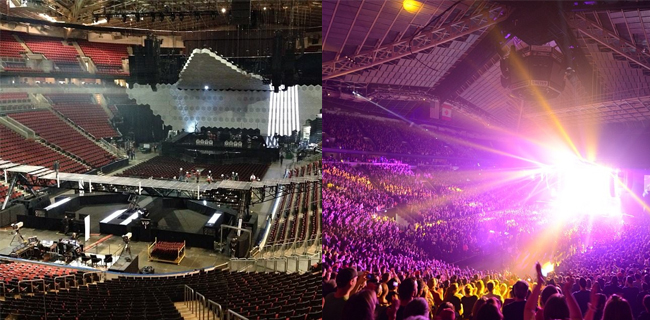 Most noticably MLG are beginning to express cold feet regarding whether or not it is a good idea to include Dota 2 at their Anaheim event. Although the phrase "cold feet" is a bit strong, Adam Apicella (executive vice president, MLG) told onGamers that they think it will be stressful and unhealthy for the players to have such a tight and global schedule. They are currently looking for a solution that would benefit everyone involved.
The scene is developing each year, the latest trend is for organizers to keep adding bigger and bigger tournaments at an impressive rate, all trying to out-do the others. Surely the general cash flow and networths of teams and tournaments have increased immensly the last couple of months but perhaps it is time to tune down the excitement and start co-operating more. Valve and several event organizers as well as major teams have recently been discussing with each other what path to take in order to solve the issues and bottle necks, making it smoother for everyone. Hopefully the post-TI development this time around will be for things to get more organized. Perhaps the people involved will have to schedule one entire year ahead rather than hope for solutions to appear down the road.
The top teams, mainly Alliance, have already been scaling down what events to participate which results in them sitting out on a lot of tournaments. Perhaps they are already feeling the over-saturation or they simply prefer to begin their TI-preparations already.
 
| The International - editions | Dates | Location |
| --- | --- | --- |
| 2011 | Aug 17 to Aug 21 | Köln Messe, Cologne |
| 2012 | Aug 31 to Sep 02 | Benaroya Hall, Seattle |
| 2013 | Aug 7 to Aug 11 | Benaroya Hall, Seattle |
| 2014 | mid July (unconfirmed) | Key Arena, Seattle (unconfirmed) |
Sources: onGamers, Key Arena (photos)