Solo replaces Scandal in RoX.KiS
Today Scandal departed from RoX.KiS, only to be replaced by old Rox dog Solo just hours afterwards. Solo is hence back in the team where he first got extremely infamous due to the betting scandal last year.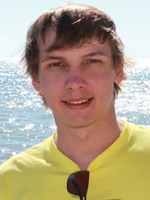 Recent events have led to, yet another change in the roster of one of the Russian teams Rox.KIS. Roman "Scandal" Sadotenkov, who was always well known for his exquisite performances whilst part-taking the solo mid role, decided to part ways with the organisation. The main reason of the departure was the internal disagreements within the team. Roman joined Rox.KIS in the 3rd quarter of 2013 and since then has managed to secure a (€2500) 2nd place in the Pinnacle Sports Pro-Am event, with their only loss being 2-3 against Sigma in the grand finale.
This morning a statement from PoDoX, the Rox.KIS's manager, concerning the recent occurrence could have been viewed from a Russian website "goodgame.ru". We have decided to translate the statement into English for all the non-Russian DotA scene followers.
PoDoX:
 "Hello everyone. The results of our Dota 2 squad weren't good enough lately. We tried to discuss the problems and the ways to solve them, but came to contradictions and situation became critical. As a result, Roman 'Scandal' Sadotenkov decided to leave RoX.KIS. While playing for our team, Roman showed his competence and responsibility and made a huge impact on our victories. We want to thank Scandal and wish him success in his future. We will try our best and do everything, so our fans will not be disappointed."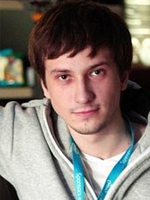 There has also been news of the replacement of Scandal. It turns out the management of Rox.KIS is willing to give Alexei "Solo" Beresin a second chance and welcome his return. This decision may appear questionable yet entertaining to a lot of viewers familiar with the pseudo-recent "$322"scandal which took place in Star Ladder last June. For a little background story on how this whole shenanigan started, Solo, previous captain of RoX.KIS, was caught illegally betting against his own team in the team's season finale match versus zRAGE. More upheaval was caused after Starladder received what seems to be a screenshot of Solo's total winnings -losing the game - from an anonymous contributor. In a fit of rage, v1lat announced on Twitter that Solo will be banned for life while the rest of RoX.KIS are banned for three years. However, the significance of Solos minor fraud may have devalued over time -we can come to this conclusion after translating yet another following statement from Podox.
 
Following statement of PodoX:

"Many of you thought and were right about Alexei "Solo" Beresin who is the 5th player now. It appears that Alexei is fully dedicated to the goals of our team - train hard and beat the best teams in the DotA 2 scene. Many DotA fans wonder whether Solo is banned from tournaments. Partly, you already know the answer on this question: Solo played in Starseries for the team Relax, in mLG TKO and d2CL and as a stand-in for our team. Organisations from the majority of tournaments in Europe and America, who I am in contact with have, also confirmed that Alexei is not banned anymore and they do not have anything against his participation in the game. To conclude, I am not going to say anything about perspectives or any plans, let our tournament results make it for us."
Comment from Alexei "Solo" Beresin :

"I am so happy to be a part of the team again! Last year I have made many questionable decisions, many falls, and it is amazing, that my team mates are happy to see me in the team after all.  I am very motivated and ready to do my best!"
Current roster of RoX.KiS
Stanislav "BzzIsPerfect" Glushan

Vladimir "yol" Basov

Vadim "Sedoy" Musorin

Artur "Goblak" Kostenko

Alexey "Solo" Berezin
Sources
GosuGamers, Goodgame.ru, EMS one (Solo headline photo), YJIuTko (Solo photo)