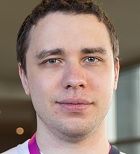 LightofHeaven leaves Virtus.Pro; IllidanSTR joins
IllidanSTR has been playing as stand-in for VP the last couple of weeks and him joining the team comes as no shock. However, LightofHeaven will no longer be with the squad and Jotm is still only listed as a stand-in.
Dmitriy Kupriyanov, a.k.a. LightofHeaven, most known for some extremely high level Windrunner and Dark Seer play during his time in Natus Vincere, is now parting with Virtus.pro. It remains unclear what the reasons were but it seems that the team did not feel he was fitting in with the rest. It has not been a good year for Kurpriyanov: he has been playing with Empire before VP but has mostly been a shadow of his former light. He attended The International this year as a co-caster to v1lat, CaspeR and mtrx4u, something he expressed enthusiasm about. Listeners of his casting have also praised his knowledge and commentary on aspects most viewers would not think of.
Starting January, he will no longer be part of VP and the team continues their quest for the ultimate five-man squad.  Light joined the team in August together with God, Goblak and resolut1on. Left of the team announced in August is now only God as NS retired last month. The team has seen quite a few roster changes since long-time players IllidanSTR, KSi, cRazy and ARS-ART were removed from the team. ARS-ART was then brought in again and now it is also time for IllidanSTR to rejoin the team. IllidanSTR and Jotm has been seen playing with the team as official stand-ins for most of the StarLadder season and IllidanSTR is now announced as a full-time member while Jotm will continue as a stand-in.
More information about a fifth member will be revealed in the future.
Virtus.pro's Dota 2 roster
Sergei 'ARS-ART' Revin

Sergey 'God' Bragin

Ilya 'IllidanSTR' Pivtsaev

Yegor 'Jotm' Surkov (official stand-in)
Source: Virtus.pro