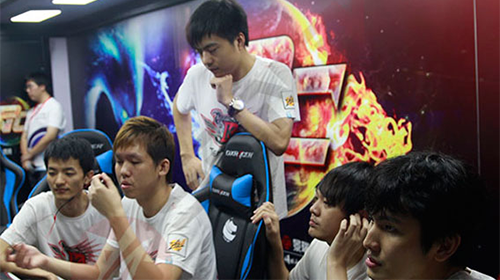 Video Interview : Half an hour with Team DK
Team DK took part in a live Q&A as a part of WPC's "eSports Life" series. The players answer fan questions about their past, present and future in the DotA2 scene, covering many aspects of their gaming lives in an interview that lasts more than 30 minutes.
Right now Team DK are on fire and just yesterday they beat Invictus Gaming 2 to 0 in WPC ACE League, those two teams are arguable the strongest teams in China right now. The interest in this team is peeking everywhere with their new international roster. The players are asked about their Dota careers, how it all started as well as obvious questions such as what caused BurNing to decide to keep play and what it's like being in China for Mushi and iceiceice. Also discussed is the general adaptions within the team, what different roles means as well as questions asked by fans present.
Source : Dotaland.net
Headline picture by 2p.com