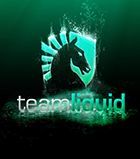 A tour of Team Liquid's gamehouse with Korok
Ever wondered about the environment that surrounds the pro players while they train? Liquid.Korok offers the answer with a quick tour of Team Liquid's impressive Las Vegas facilities.
Team Liquid players are currently located in Las Vegas, training patiently for the upcoming International 3. Their managers and sponsors have provided a pretty impressive gamehouse for the American squad, and Liquid.Korok decided to reveal it to the fans.
The two-floor house is pretty big and luxurious, and it comes with a beautiful swimming pool and many areas for players to relax when they are not training. Judging from their accomodation, the American squad are quite comfortable while they are practicing hard for their future competitions.