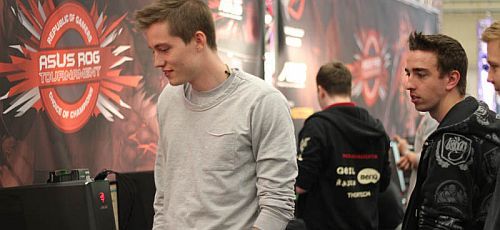 Mini replaces FUN in Lions Pride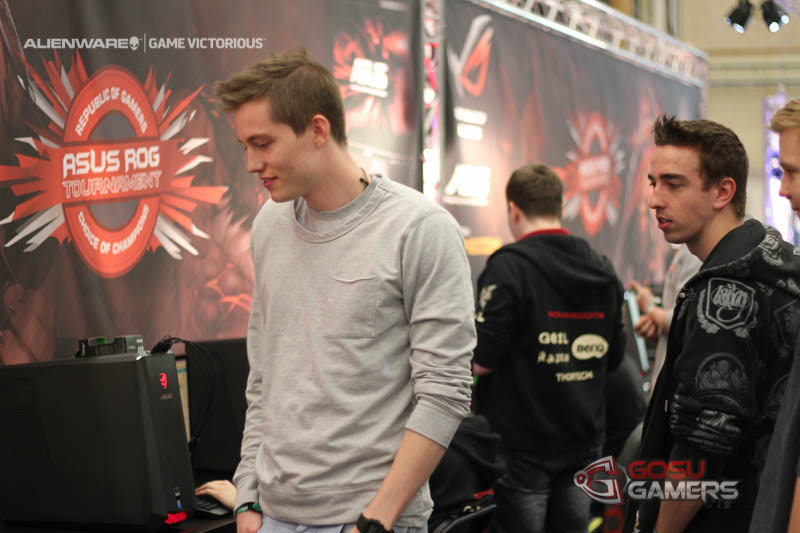 Lions Pride ready for their match with stand-in player Mini. Picture taken at Dreamhack Summer 2013

Mini, former QPandas captain, will be replacing FUN in Lions Pride. The reason for the roster change is due to location issues and the team thinks FUN is living too far away.
Hampus 'Mini' Olsson, the former leader of the QPad Red Pandas, has joined Lions Pride to replace North American player Jason 'FUN' Teodosio. The reason for FUN's removal is allegedly not a skill problem but instead a geographical location issue.
The expense of sending Fun to LAN events is too great if we want to attend to as many LANs as possible. Being a new team with fresh players we need all the LAN experience we can get, and it has to be without standins," said Sylvester 'Link' Hoelgaard, team member of Lions Pride. "On the other hand, Mini, who we have traveled to DHS with as our captain was ready to fill in Fun's captain role. Since Mini is from Sweden, it will not be a problem to travel around Europe and compete".
In the same statement by Link, the Danish star also mentioned that Mini will be picking up where he left off in QPad Red Pandas, as the captain of the team in Lions Pride.
Mini was the third member to be picked up by the QPad Red Pandas during their trial period four months ago. A hard support player by nature, Mini's plays on the Io has astonished many and quickly earned himself the role of the captain in his former team due to his game sense and map awareness. Mini left QPad Red Pandas alongside Kyeong Hyun 'SeleCt' Ryoo on the 27th of May.
Composed of four Danish and one American players, Lions Pride participated in Dreamhack Summer 2013 with Mini as a stand-in. The Danish team was able to give Mousesports and Team Liquid, the eventual 5th-8th placer of the tournament, a run for their money in which they narrowly lost, mostly attributed to their inexperience to work together as a team.
In a short interview with joinDOTA, new member Mini stated "Our biggest problem at Dreamhack was our late-game plays. We will definitely try to improve on that". When prompted on how did he end up joining the team, Mini said that he felt good playing with the team and it felt natural to join them.
"I acted as a standin for them at dreamhack and I felt really good playing with them. They then asked me to join them and it just felt very natural to join them," said Mini
Source: joinDOTA