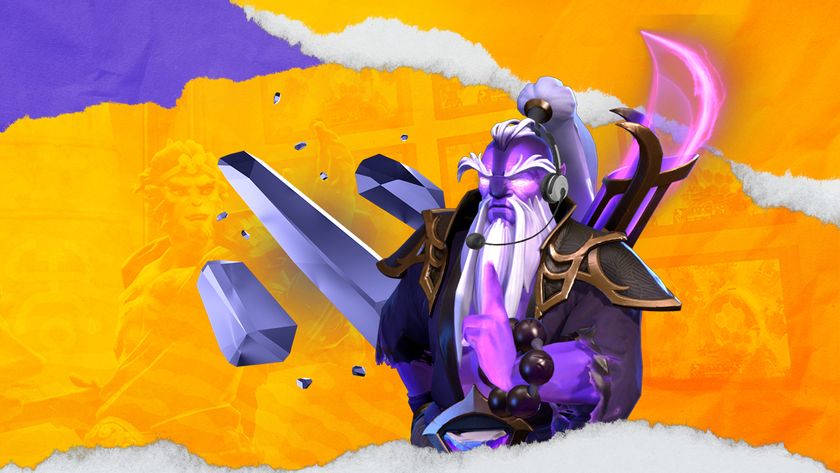 Community Streamer interested in Arlington Major? Check the rules first
Are you a community streamer or talent interested in broadcasting the Arlington Major? It would be wise to check out their rules first, it might be surprising. 
For years there had been debates and tension between independent/community streamers and official Tournament broadcasts of events. 
In 2018, just shortly after ESL announced its exclusive streaming deal with Facebook for all of the Pro Circuit events. Henrik "AdmiralBulldog" Ahnberg, Peter "ppd" Dager, Brian "BananaSlamJamma" Canavan were front and center as ESL had issued them a DMCA for streaming their event. Valve stepped in to clarify its stance on the debacle essentially reiterating that it will be allowed:
 "It'll be our judgment alone on who violates this guideline and not any other third party's."
ESL then issued an apology to fans on reddit, but the issues didn't stop there. Since then there have been several incidents that have popped up regarding the same exact issue, despite Valve's explicit ruling. 
A few months later, Valve made another statement addressing broadcasting rights. 
We've also heard your feedback and concerns around Dota TV streaming rights. This has been a topic we've discussed openly in the past and, as we gathered more data, our thoughts have evolved slightly. We ultimately still believe that community streamers providing their own commentary of a tournament is a net positive value to fans and the competitive scene. We also believe that in the long term, the tournament themselves benefit from additional exposure to fans of those community streamers. However, it is true that this can cause a short term loss of revenue as well as a reduced ability to monetize more effectively for tournament organizers. Starting September 15, the Dota license will be updated to reflect the following: Organizers that run Dota 2 Tournaments will have to provide community streamers with a reasonable and simple to execute set of non-monetary requirements, such as displaying the organizers sponsors on their streams or having a slight delay on the games. Community streamers will be able to use the DotaTV feed in their broadcast as long as they agree to those requirements. 
This resulted in Tournament Organizers issuing full community broadcasting rules in advance. 
With the upcoming Arlington Major at hand, PGL released its streaming rules and guidelines. 
Taking a further look at the rules though reveals this:
It is your responsibility to maintain a clean and positive image around "PGL Arlington Major 2022" during broadcasts. This includes but is not limited to the social media, responses, words, and actions of you and others you choose to broadcast with.
Read it again. 
"(...)clean and positive image around "PGL Arlington Major 2022" during broadcasts"
So does that mean you can not openly criticize, complain or point out issues in production or the event itself? It certainly sounds as such and could easily be interpreted and then applied to mean as much. 
Let's take a look at the guidelines for ESL One Stockholm Major 2022 for comparison. 
Create a positive and inclusive environment and ensure proper moderation of your chat.
This statement and guidelines seem much more than fair and understandable. It doesn't lean toward indicating an attempt to control the broadcaster's freedom of expression around the event. 
And certainly doesn't extend to social media outside the broadcast either. 
So is this a preemptive attempt to quell the negativity of PGL or the event itself? 
Would it be too far to wonder what would be next?
Whitewashing or deleting comments and replies to social media threads they get criticizing production such as in this?
Maybe we react a bit extreme, but at any rate, buyer (or broadcaster) beware.