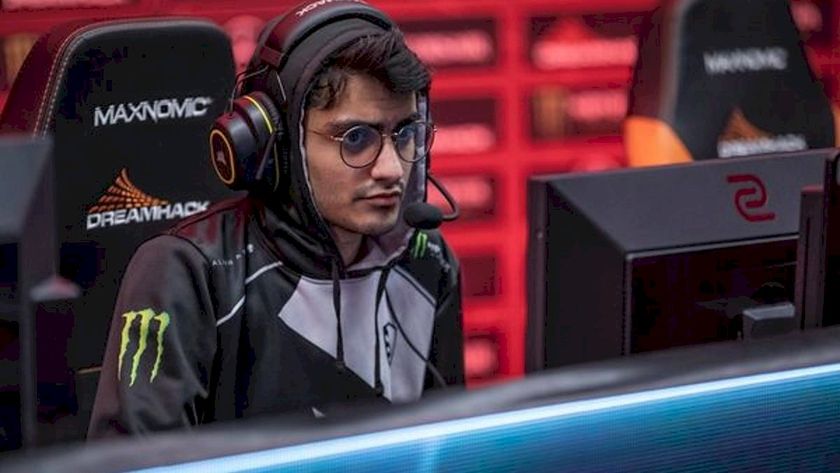 Insania talks ahead of the Blast Bounty Hunt event
Ahead of the BLAST Bounty Hunt Dota event, GosuGamers spoke to Insania about the event and how the forced move to online play has affected his team.
Ahead of the BLAST Bounty Hunt Dota event, GosuGamers spoke to Insania about the event and how the forced move to online play has affected his team. Blast bounty hunt will start on the 9th of June and go until the 13th of June. It features 6 teams in a double elimination bracket. 
How have you adapted to the online league style format? Blitz mentioned you guys have made a rigorous schedule, how do you find that?
When we first started playing online it was a little bit hard for us to find the same motivation that you find on LANS because naturally when you travel to a LAN you get into the mindset. The environment enables you to want to try harder because you've travelled all the distance to get to this place and you're working your hardest to do your best at it because it feels important. You've done all this work to get here. But with online when you're getting up and walking to your computer to sit down and play the game it doesn't give the same vibe, so we had to put in work to find the same level of drive as you would normally get for free when at LAN but I think we've done a good job of getting there.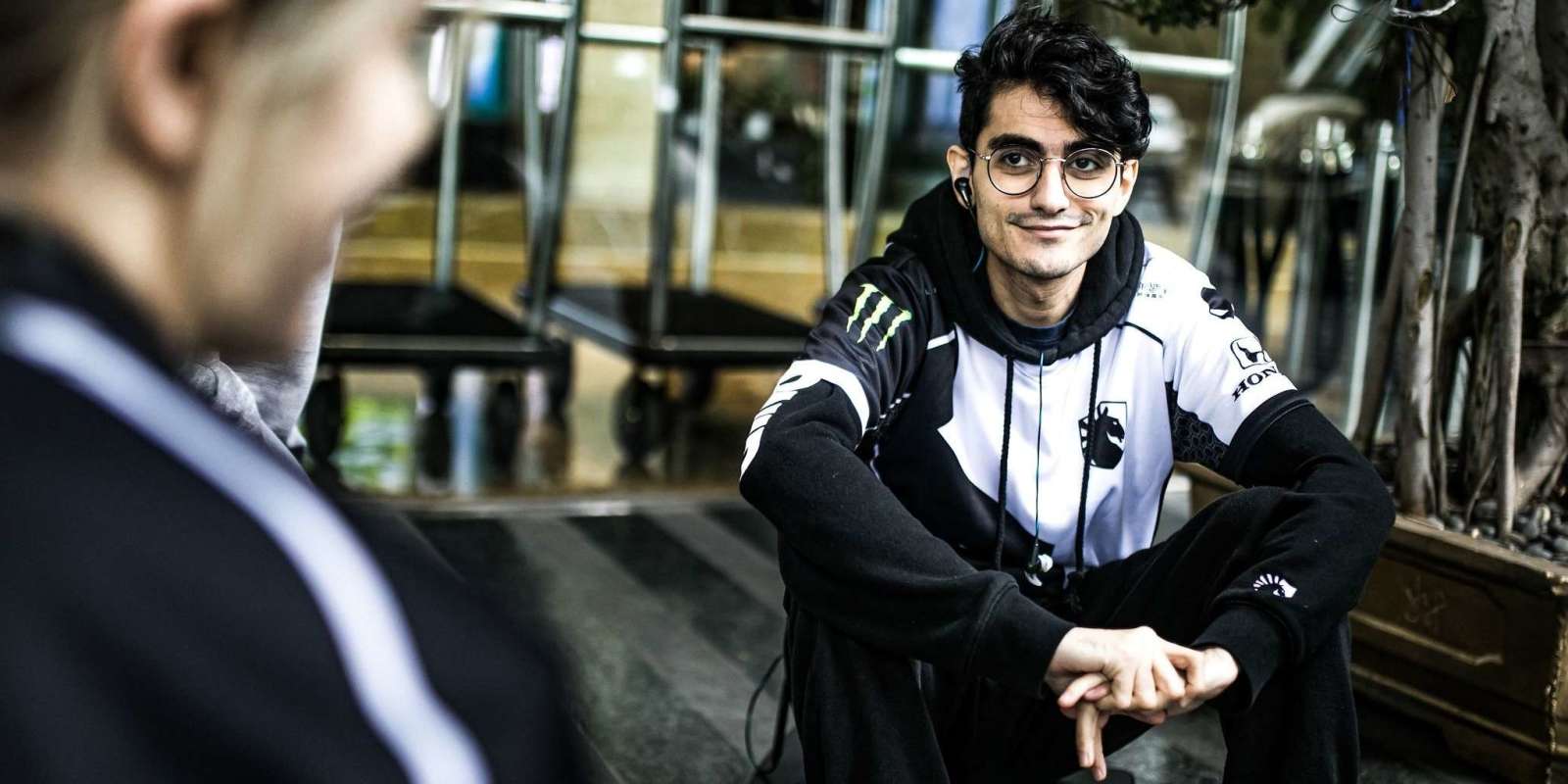 Is there a flipside to that, where this online environment can play into the hands of teams and players? 
I think it might benefit some teams but it definitely didn't benefit us at least initially, we've managed to take it and turn it into something advantageous. Initially it was something that hurt us more than it helped.
When blast announced they were moving into Dota what was your initial thoughts?
A lot of people were excited but I genuinely didn't know that much about blast, I know they hosted a couple of CSGO events and Micke is a huge CSGO fan and he was saying they (blast) were dope and the event was going to be great. He hyped it up so that's what I took it to be. Then when I saw the format of the event and how it was going to play out I thought this was a pretty cool idea and felt pretty excited about it.
How do you think blasts take on the prize pool will be? Do you think it will work out well?
I think the whole format is a really cool thing and I think it's an awesome thing for a new organizer to do. To come into Dota and have a different take on an event instead of just slapping a big prize pool and that's that. As a player the big prize pools are great but I think it's great for the fans to get some variety. It still keeps the competitive format of the game but still makes it interesting for the viewership to watch.
Who are you looking most to taking the prize pool off?
Taking OGs money always feels good. I'm looking forward to that the most.
Have you always been a captain?
I have always been in leadership positions, weather that's with friends or gaming. In one way or another I've been in leadership. When I first started playing Dota I tried not being a captain to just learn and understand the game and how it works, try to get a good feeling for the game. Most of my time I've been in the captains position but initially I wasn't captaining.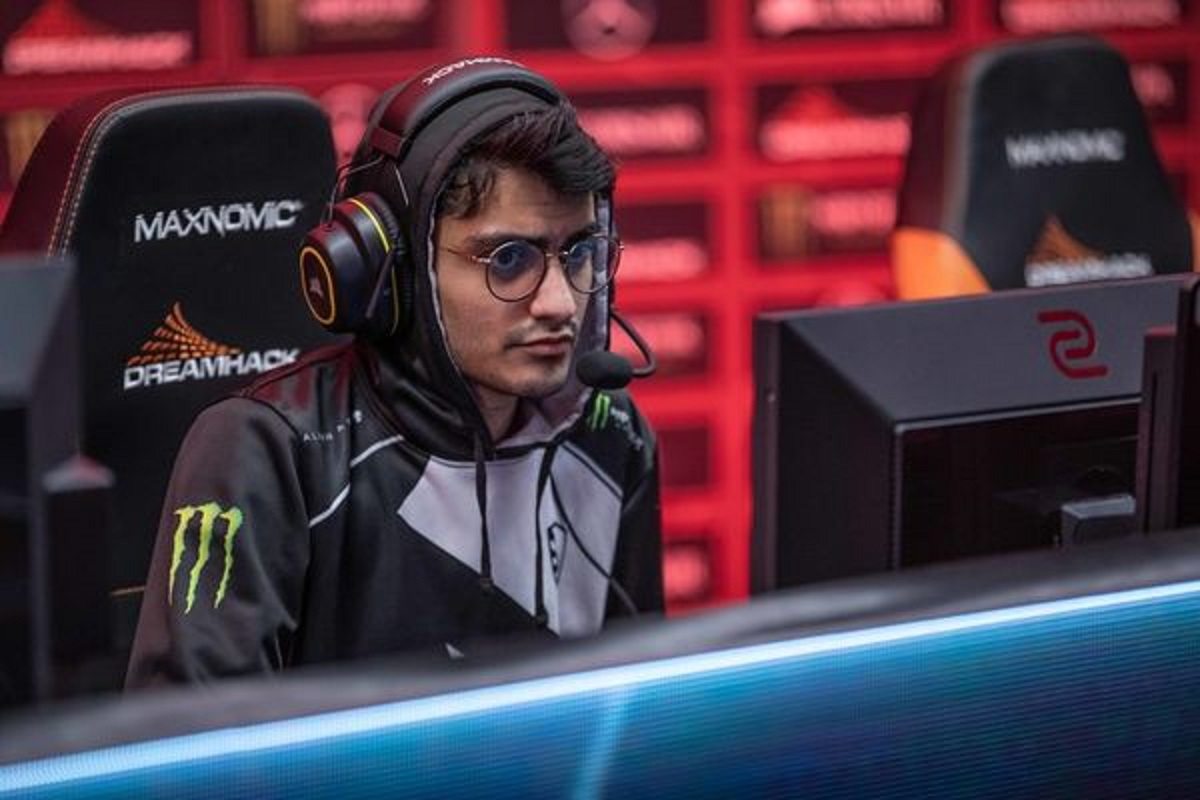 What drew you to one of the toughest roles in Dota?
I could sit here for days telling you how hard and annoying it was being a captain. But it's a role that someone has to fill on the team and some people are naturally made for it and get pulled into the position. It's something about the way you are, the way you speak, handle situations, explain your reasoning and the way you can inspire others to trust what you're saying. That puts you where you are.
In what ways has this changed or shaped your view of the game?
It helps you include all of the roles in a much wider aspect than players who just play their individual roles. As a captain you understand how all the 5 roles were together in a much better way than anyone else. If you're playing offlane you'll understand the 4 role pretty well, roles that are close together you'll have a feel for but in the captain's role you have to balance all 5 of them and make sure everyone is enabled in their own way. It's utilizing and understanding the people on your team. Making sure you get the most out of them.
What is your favourite moment you've experienced as a player?
There are so many good ones! For me I think watching OG turn the Ti8 grand finals was an amazing game. It sounds cheesy but it changes the way you view dota, all these times you've decided to give up before the throne is actually over you started to regret. I think almost every pro who sat at home and watched that game thought to themselves "holy shit we're never giving up a game". The Ti8 Grand finals was amazing to watch.
You guys are often seen praising Blitz on social media, how has he affected the team?
Blitz… What does Blitz actually do? I know he naps a lot during our bootcamp. He has access to my twitter account, I'm not sure if that's how things are getting out. He spends a lot of time napping and taking credit for things we do. We were at leipzig or chengdu and I was about to press Lycan and Blitz went "yo it's a pretty good Lycan game" and I picked Lycan because that's what I was planning to do. We won the game pretty easily and the Lycan dominated. Blitz comes up after the game and is like "oh I told you guys about that Lycan, it was a sick call by me right?". That sums up what Blitz does for us.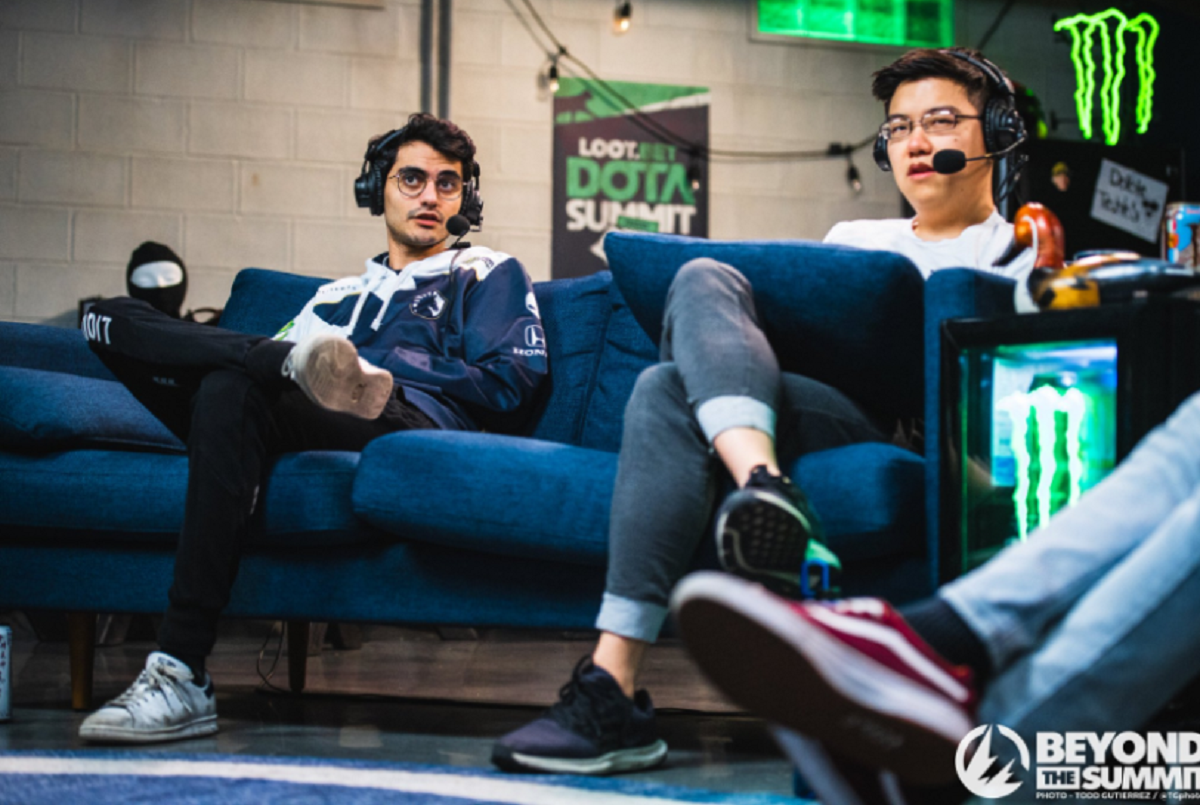 What do you think of the new regional format that Valve has introduced for next season? 
I haven't really had time to think about it but if Valve thinks it's the right way to go, they put a lot of effort into it, I'm sure it'll be a good format and if it's not then they'll look over and review it. I trust they'll do what's best for the scene. 
How has the interruption in the season affected your training and progress? Do you see this as an opportunity to improve or has it flattened out your progress?
The lack of lans is a hit for all teams and it changes your drive and motivation and you're probably not getting the highest level dota out of these top teams as you would otherwise. You see OG players playing with a lot of ping, probably unable to practice because they're all on different time zones. It's definitely hurting the scene that way but it's cool to see we're still managing and putting on entertaining games. As soon as LANs are back i think you're going to see a new fire in players that might have been dying off prior to that.
TI would have been held in your backyard this summer. Are you hoping that Sweden will still get a chance to hold it or would you rather travel for it and why?
For selfish reasons I think Ti in Sweden would be amazing. You can invite over a lot of friends and family and they can finally get to watch the game we love live. In terms of is Stockhold the best place to hold an event of this prestige I'm not sure I think there's a lot of places you can hold it and get a bigger area and bring in more fans. But for selfish reasons I would love for it to be in Stockholm
What are your expectations for the team during the blast bounty hunt event?
We've been doing pretty well and  part of that is not having any expectations, just sit down, play the game and do your best. We're going to try our best to do well but we're not going in with any expectations.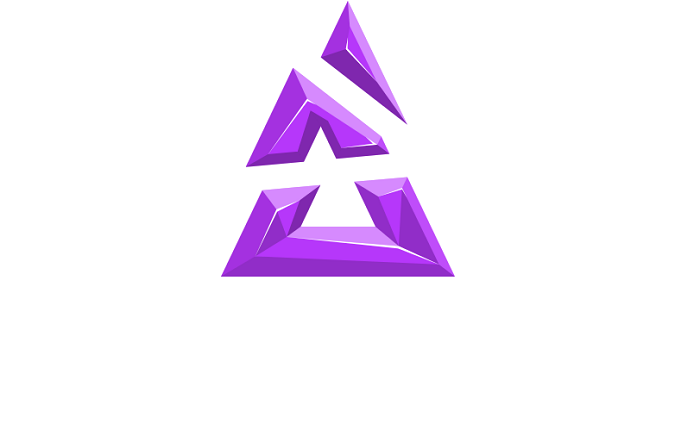 You can catch the action live here with the first game starting on the 9th of June with Team Liquid vs Nigma to kick off the action.