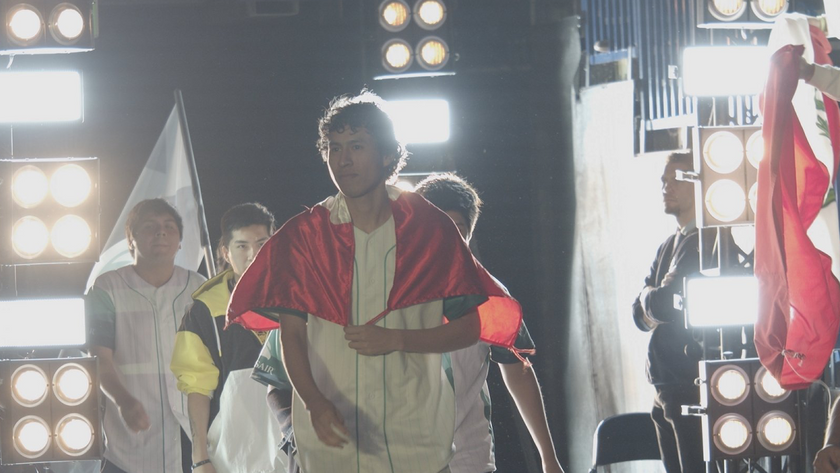 beastcoast and Anvorgesa, A beautiful story about support and passion
Title image courtesy of @CamGuyCav
beastcoast, previously known as Team Anvorgesa, has quickly become South America's sweethearts, making history, breaking standards and winning over fans across the globe.  
Alright. If you watched TI9, you know who these guys are. You've watched them push Puppey's prestigious squad to their limits in the lower bracket and reach the top 8 amongst the most elite Dota teams in the world ever —despite being the underdogs. You've likely yelled at your screen seeing Hector's Wraith King destroying top enemy teams like he's done it forever. 
They are Team Anvorgesa : K1, Chris Luck, Wisper, Scofield and captain Stinger, and they now play under the beastcoast banner. 
This professional Peruvian Dota 2 squad was created in May 2019. Just before TI9, they were signed by South American organization Infamous. The 5 players, and their extremely dedicated manager Vitória "Guasheen" Otero, then went on to perform something that will be remembered as one of the most impressive TI runs. They usurped prestigious teams and smashed the competition to seize a top 8 finish —a South American historical moment that captured the world, and boy did they deserve it. 
We had the pleasure to meet both Vitória and the beastcoast CEO Grant Zinn. Both proved to be incredibly genuine people with a deep-rooted passion for Dota 2. We talked about how these two growing Dota 2 protagonists decided to unite, and how much they want to prove how strong the SA Region is.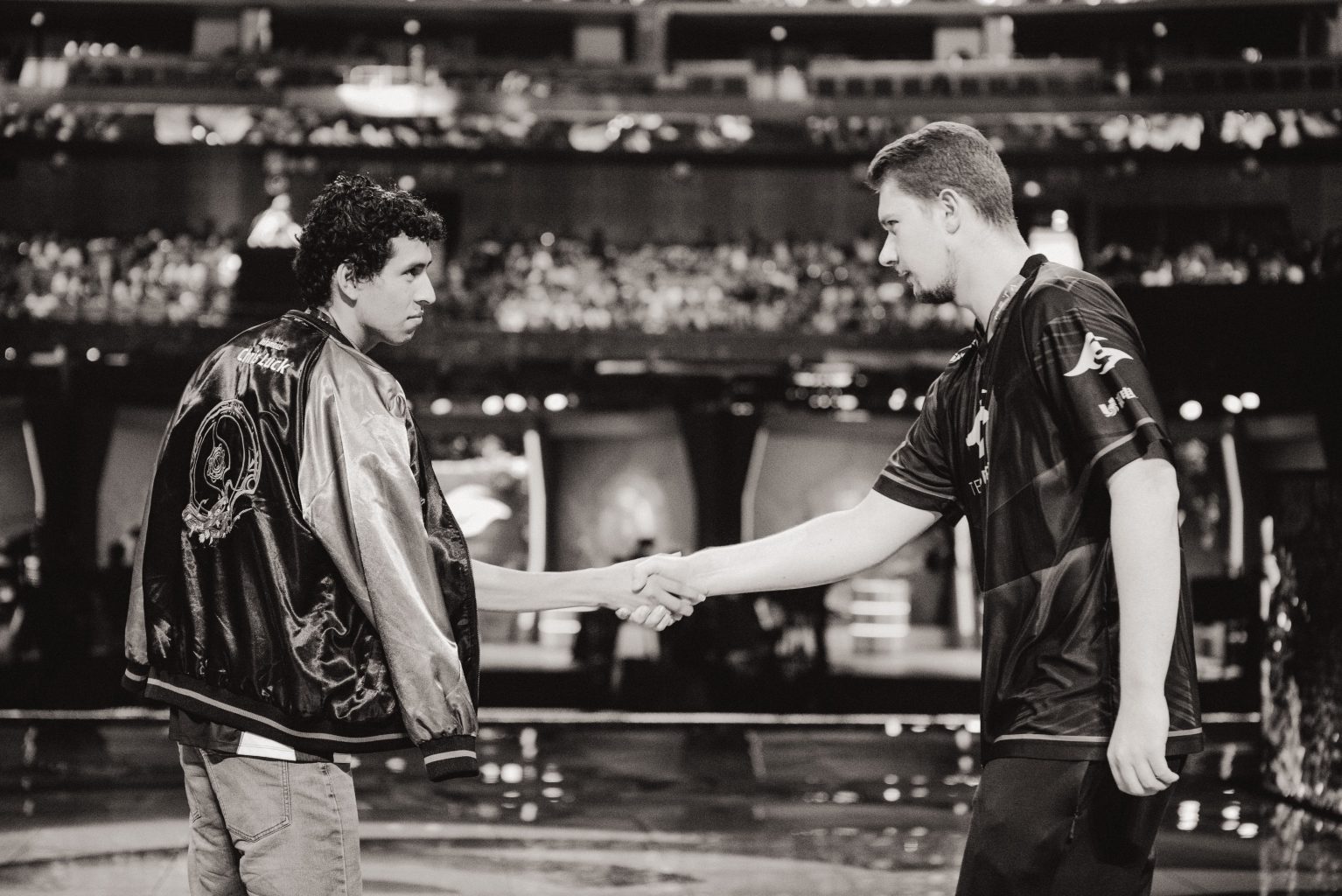 The Team
If you don't know the beastcoast boys that well, let us give you some insight.
One of the strengths of this young team seems to be the balance between fresh talent and experience.
Both support players, Scofield and Stinger, are indeed very experienced. They share their knowledge with the three very talented cores of the team, Wisper, Chris Luck and Hector.

According to Vitória, there used to be some tensions in the team before Scofield joined in. The supports and the cores struggled to communicate, and couldn't figure out a way to make it work.
Once Scofield joined it though it was completely different. It seemed that they finally found their balance.

" Hector, Wisper and Chris are the new ones, they need some guidance. They're very talented, they know how to play and they're very smart. But the guidance was needed. I think that Scofield joined us together with Stinger, they know how to work with the others, what everyone thinks, and it made it perfect. I think it was basically that the experience of both supports and the talent of the newer ones that allowed us to have such a good run last Ti.
Even when they lose, they just move forward. And they don't blame each other. They just accept this happened. It's not someone's fault, it's OUR fault. They embrace the errors and try to learn as a group about what happened.
And it's funny because they're so new and young, so learning how to do that by themselves, it's amazing. It's something that they did from the beginning." Vitória says.
Game-wise, these guys are a bit careless (in the right way). They respect other pro players a lot, but they don't follow any. So when it was impressive for us to see them face teams like Team Secret, they didn't care that much who they were playing against. They don't feel any pressure by being underdogs, just wanting to prove themselves.
They just want to play their style and don't care about what the other teams do.
"This is their way. They went all-in against Secret. Like they don't think like oh you know, this is Secret we should be safe or something. No. They simply don't do this. Like, they transform this into motivation. And it's funny because they're from Peru. So they're always watching like these pro players from outside thinking like oh my god they're so good. But then they started traveling, and then realized like oh, they're actually just like me, and I may even be better. So this is like.. when the pressure just ends."
Playing for beastcoast also didn't change much to their mindset. They're still very humble, and they still fall asleep on their bootcamp floor, driving Vitoria crazy. Who wants to bother going back to a hotel room when you can just wake up and train right away huh?
According to Vitoria, they're also starting to realize that people outside of Peru are also supporting them.
"There's always this like a small psychological thing where you feel like people won't accept you because you're not like… from a big country. But there's also like.. at ESL we were at a signing session and like… Maybe 1 or 2 Peruvians were there but there were lots and lots of other people. So it changes their mind a little bit about how the audience perceives them. I personally saw that we have a lot of other fans. Like in China last Ti, I was very surprising. Like we had so many Chinese fans. We would go back to our hotel, and there were fans around who would stop us to sign things and were like Anvorgesa Anvorgesa, please! And it was really cool, they had catburger shirts and stuff. "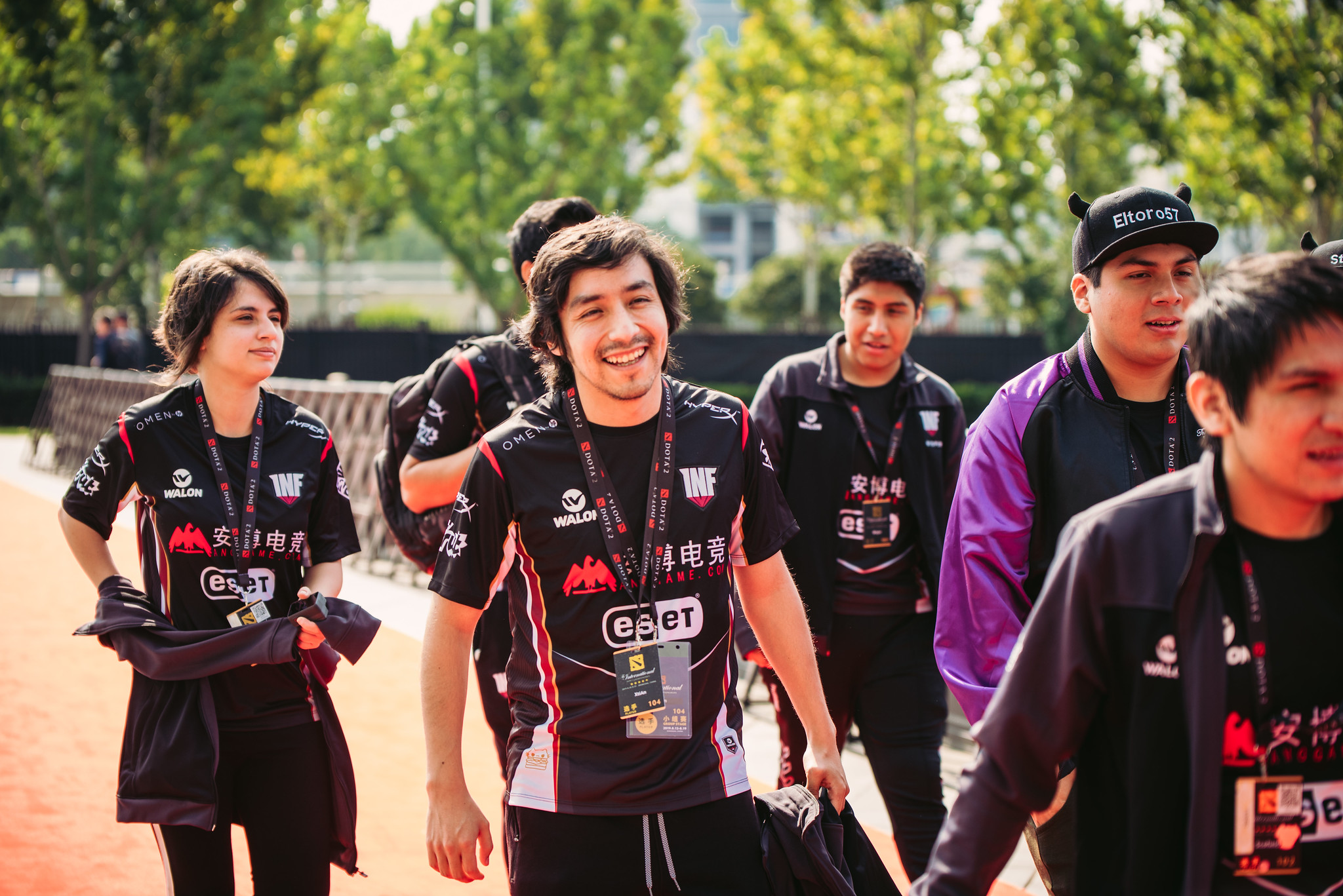 Apparently they're also becoming closer and closer friends. They completely forgot their tensions from the past and enjoy more and more spending time together.
"When we're together they're always like let's go to the movies or let's go have dinner and stuff. I think they're like friends as well now. Now they trust each other. In the beginning, it wasn't like that but it's something they built."

Reminding a lot of people of TI8 OG's energy, they're also building a strong trust between each other. Everybody on this team seems to be determined to make the dream work.
Not only the players but also Vitoria, who is one of the most dedicated managers on the scene. She's there for her boys 24/7 and gives her best to help them show what SA's truly capable of. When I asked Grant about how impactful she was, he said
"We wouldn't have this team if we didn't have her. For her, you know, it's the same thing. She's super passionate about the team and her boys, she takes care of them in an amazing way. She translates for everyone, she puts them into shape… I mean, if you look at her twitter, after the first days of the groups, we had a rough day one we got 0-4, and that night all the boys were really jetlagged that day, they just gotten here, and it was sort of a rough day for them. So Vitória, being a great manager, she took all of their computers. She was like "Go to sleep". So the next day they were right awake, ready to play, and they won all their games.That's the kind of thing a manager needs to do. And that's something we're really happy for and proud that Vitória is doing such an amazing job and is so passionate."
The Power of South America; Passion
It's a secret to nobody how much passion you'll find in the South American region for Dota2. Whether it's the fans or the players, the love for the game this region holds can't be described. A lot of people had a lot of fun flaming the region and its slots for the last couple of years, yet the SA teams kept showing, kept playing, and the fans kept believing.
No matter how down they were, no matter how cruel others could be, they kept their heads up and always kept showing their love of the game.
Everyone was watching TI, everyone saw Infamous get top 8. These guys shut all the questions about the SA slots down. It was pretty obvious that this squad was gonna get more opportunities as a team after this incredible performance. beastcoast is an NA based organization, so it was a bit surprising to see them choosing to run a team across regions at first, because of all the challenges it implies. But for them, it was a no brainer.
When asked about why beastcoast decided to team up with Anvorgesa, Grant immediately replied about how their passion was important to him.
"I know the NA scene really well. Part of knowing the NA scene is also knowing the SA scene. Because the pubs are sort of interjoined. The NA scene has a lot of respect for SA overall just because, you know... if you get in a pub with K1 Hector, you're gonna lose. 
Something I always had in the back of my mind was that the SA scene is undersupported. We were sort of waiting for the opportunity to come along. They were really passionate about the game, which is something important to me when I look for a team."
When he approached Vitória and the boys, Grant wasn't just impressed by their skills. It's their drive that truly made a difference to him.
"I just felt their drive to be the best and prove their region is one of the best in the world, and I already knew how passionate the SA fans are.
So it was an easy decision to make for me.
Supporting a team in a new region is definitely a learning experience. But we're absolutely focused on supporting the team, and also on supporting the SA region for the long term. We think that the SA scene is not as developed as it could be. But with our support, we think it could be one of the best regions in the world. The passion and the talent are truly there, it's just a matter of support, so that's why we're here. "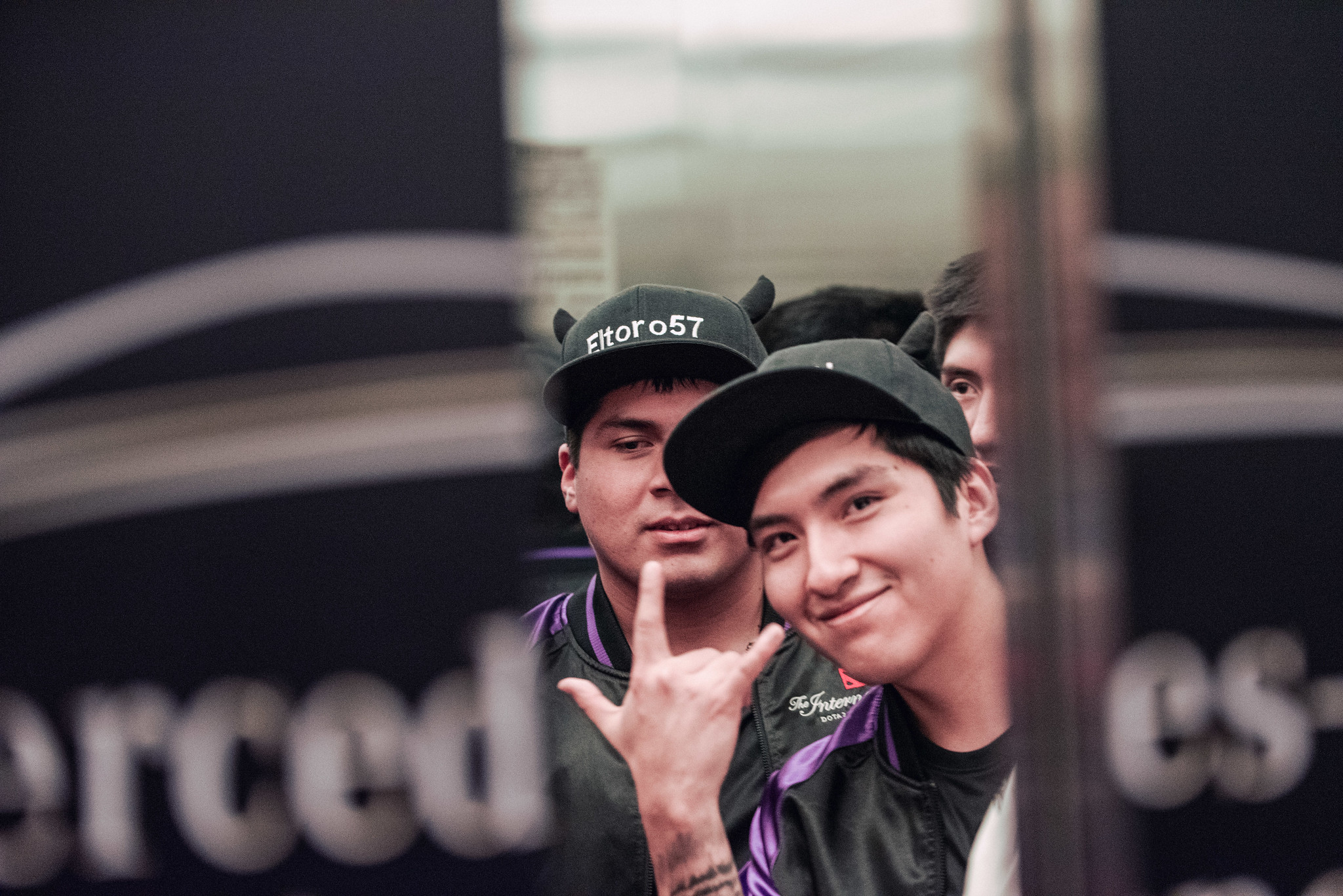 According to him, all the beastcoast players have different goals. Stinger really wants to prove that he and his region are strong, and they're worth the slots that they get. He wants to prove that he's a great captain and that his team has a great potential. The others just wanna play. Nothing else matters.
"When I was talking to Hector he was like « I just wanna play Dota man. ». And I was like.. anything else you wanna say ? He was like « I just wanna play ». And I was like, you know, this is also part of what makes a great player, that's the first step .They're really respectful of the fans in South America, and they really wanna make them proud," Grand said.
When I asked Vitoria, she told me that they also chose beastcoast because of how passionate they were. She explained how she wanted both her team and the org to grow together.
"After TI, we had some offers. But then beastcoast, I was asking people before we worked with them and they were all like these guys are really nice. They're really passionate. And this is such good feedback because a lot of big orgs happen to just care about money, about how much they're exposed, and this is something that is hard for us because we are a new team. And this is something that beastcoast completely accepted from us. They embraced our Peruvian side. They respect who we are, they're not trying to change us. With beastcoast we're also building the brand together. They're rising and so are the boys so we're helping each other. And who knows, maybe next TI's beastcoast will be a top Dota brand, just because we built it from the bottom to the top. It's so much different than just joining a big brand because it'd just apply so much pressure to us. The pressure itself just puts you down. And it should be the other way around. You should rise the brand, not let the brand rise you."

The Cross-Region Challenges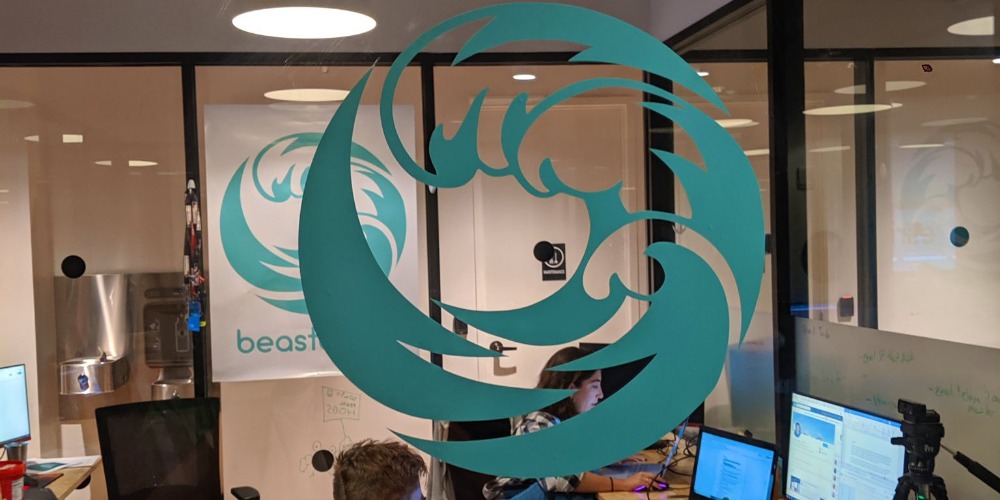 Vitoria explained how different it was for them to work with an org like ebastcoast. For example, the SA orgs need SA sponsors. Because that's the product they'd be selling to the audience in general. But the sponsors from South America only have a low amount of money. So the salaries are not as good as they could be, even for teams who get good results. So after some time it also gets hard for the players to keep playing because at some point.
beastcoast on the other hand, are very happy to support them so they can just be focused on the Dota part. But running a team across a region isn't that easy either.
They had to chose where and how to set up boot camps, where to get a team house, all of this while considering the south American ping. Which is also not the same everywhere.

According to Grant, if you're based in Brazil you can't get good games against Europe. But if you're based in Peru, you don't get good games against Brazil, which is where the qualifiers are played.

They also have to reach out to infrastructures in foreign countries and study each option with the help of the team. But again, with the help of Vitoria and the trust-based relationship the brand is establishing with its players, it doesn't feel like a struggle.
"We want them to have a place that they can call home. We're working with the team and listening to the team, so if they think that this is the best solution that's something we're gonna work with them on. Whatever the team needs, we're there to support them in and out.That's an ongoing process, but every step of the way we're working with Vitoria to figure out what the best solution is."
Ultimately, Vitoria and her boys know best. So Grant trusts them 100 % to figure out what's best while helping her as much as he can. Because they're from the region, they know where the good places are and the bad places are. Then, they just discuss what the best solution is.
Understanding a new region also comes in small details...
"You know for us, one of the biggest surprise when we signed this Dota 2 team is that, we didn't know as much about the different platforms that were used by the fans in SA. So when we signed that team, our number one platform became Facebook because that what fans use the most in SA, and our Facebook community exploded overnight. And we had no clue, so that's also something that we're learning. "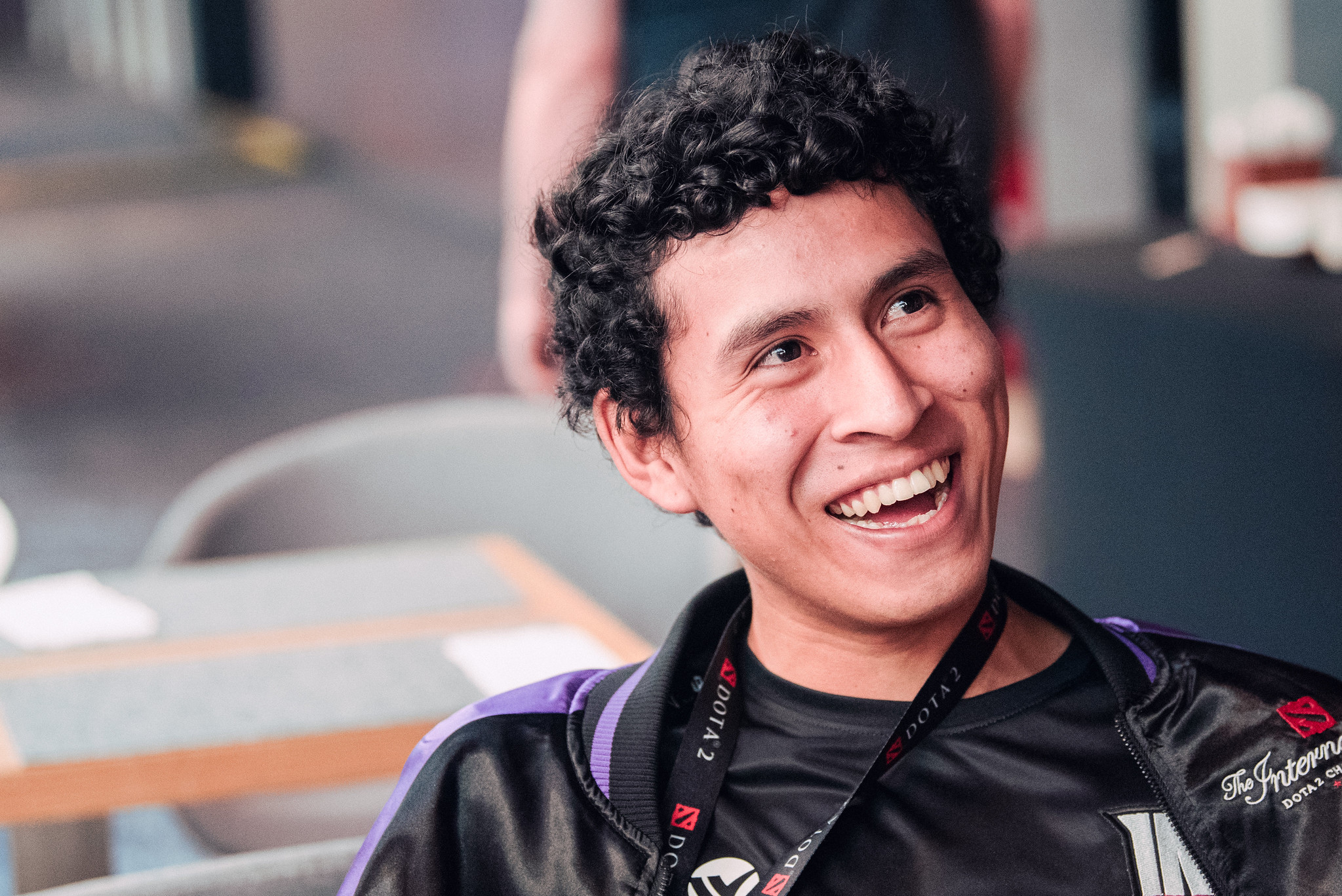 More Exposure for South America
As an NA organization, beastcoast knows that there is a bit of a 'barrier' to entry there. But that doesn't scare them a bit. They wanna get to know their new SA fans because they share the same passion for the game. But they also want to give back.
"This is just the beginning of our season this is our first event, but we'll do whatever we can to make the South American fans proud. Not just in events like this but we're also thinking about doing stuff in South America for the fans. Nothing announced yet but we have a lot of plans in mind."
When Vitoria was asked what, according to her, prevented other SA teams to go this far in a TI, she explained that it was mostly a psychological thing. Most teams don't handle pressure very well. They feel pressured and then it's like they're playing their first game in a tournament ever. Although to her, giving more South American slots, made a big difference because this is where they showed up. They were a minor team and suddenly they're at TI. Without the slot, this wouldn't be a possibility for these boys.
But despite the problems, she seemed pretty optimistic about the future of the developing Dota scenes.
"I think putting more tournaments wouldn't help either because then it's too tiring because everyone wants the get the points and play everything, so I don't really know what would be the solution. Just having more South American teams developing and standing out. It's just like SEA. It's step by step growing and getting more and more, getting more slots, getting more possibilities… So the developing scenes will always be like that. There's not an easy solution. It's just things that will slowly change with time. But it's a kinda good start I think."
She said that Valve and 3rd party organizers also need to keep giving the region hope. No Dota 2 event ever took place in SA. Though ESL just announced a CSGO event in Brazil, so it might also happen sooner than we'd think.
"Having a major or a minor in SA would be amazing. But at the same time, how many people would go? Like it's the nice thing about South America there are a lot of fans, but not a lot of them have good enough finances to attend a tournament and maybe travel to Brazil or Lima and having to stay a couple of nights. I think this is also something that makes Valve and 3rd party organizations question it, but I still think they should try and do something. Because it's money on them, but it's a lot of hope for us as well. It's tough."
For Grant, giving more recognition to the region also goes through casting. He's not wrong. We already have the big three: the Chinese casting, the English casting and you the Russian casting. But seeing more opportunities for Portuguese and Spanish casting would definitely help.
South American community loves to see their teams do really well, but they also love to see great Dota. And it doesn't matter who's playing. That's why people in South America watch Team Secret, and they love EG, they're not from that region, but they love great Dota. Having these great games cast in their languages would definitely be a plus.
Overall, the only thing that's needed next is the infrastructure. And beastcoast very much wants to help with that. They see things long term and want to support the SA region as much as they can.
"When we as beastcoast, and as a team, make an investment into a project, we also want it to be a long term investment. I mean for us, when we entered Dota2, it was a lot of planning and research that went into making that decision.
Making this decision to support SA, is definitely made with the absolute focus on supporting SA for the long term. We wanna be a long-standing organization in the SA region, we think that their community deserves a team that doesn't just change rosters when a qualifier doesn't go very well…
And you know, seeing our results here at ESL and in Chengdu, even if some of the big teams aren't there, they were here at Ti you know. I believe that this team has the skills that are necessary to be a long-standing powerhouse in the scene.
It was just a matter of finding the right region, and our regions all pointed to South America. Because most regions already had their opportunity as well, right? You have Secret being a dynasty in Europe, EG being the face of North America, VP in Russia, LGD in China, and there's never really been that sort of a powerhouse in SA. So yeah, we have a lot to prove." 
beastcoast got a top 8 finish at the last MDL Chengdu Major, despite having Chris Luck being very sick at the start of the event. Who knows how far they'll go with 5 healthy boys?

Tune in to watch them play in the next DreamLeague Leipzig Major qualifier, starting with the open qualifiers on the 28th of November, followed by the closed qualifiers starting December 1st for the SA teams.