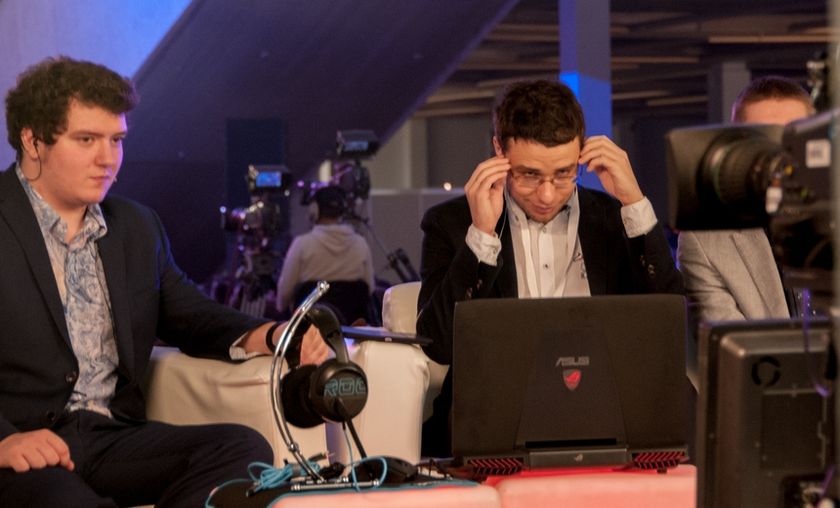 GeC - LighTofHeaveN Interview: "It's very possible to see me back soon"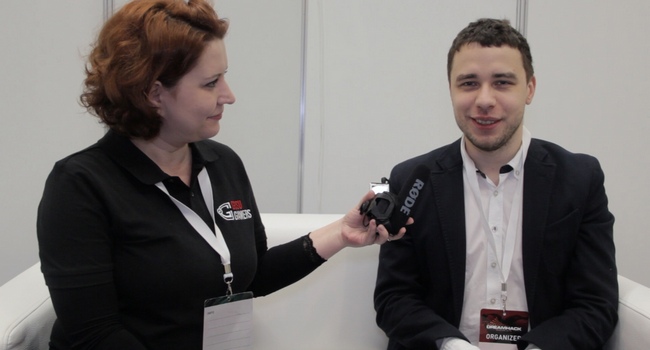 We spoke for a few minutes before the lower bracket final and found out what his plans are for 2016, which might include a very possible competitive return but we also discussed the current ongoing DH Moscow event.
Hello Dimitry, how do you feel in this early morning of the last day, here at Dreamhack Moscow?
Hey, I'm feeling great, this place has so many nice girls, good food and such nice and kind people who came to watch us.
Yes, indeed quite a large crowd gathered at the venue today, in your opinion is it because we have two of the best CIS teams at this moment fighting in the Global eSports Cup?
Yes, definitely having Vega and Empire making it into Moscow LAN finals is a great advertising point for the event. Also, the fact that the audience can do some other things in the venue matters.
But comparing it with the DH Sweden or even the one in Romania, this Moscow Dreamhack is rather small. Do you think it's better to bring more disciplines at a DH event?
Oh yea, because the audience always wants to do something else after a game is finished. In eSports people wanna watch Hearthstone, CS:GO, not only DotA, sometimes you would like to come with a friend who is more into CS:GO for example so yes it's always good when you organize a LAN event to have more options.
But as we have only DotA this time around, let's go back to our competition, did you expect 4C&L to do so well in the tournament ?
4Clovers in the last month are the same with OG. They are a mix of players who start to train together and had immediate results. 4Clovers grow a lot in the last month and i think right now they have better chance to reach the grand finals than Vega.
 
If any of the Chinese teams would have come to GeC, do you think we would have had the same top three in Moscow?
It  depends, because for example EHOME and VG are two very strong Chinese teams that can crush anyone in this tournament. But i don't think other Chinese could have changed the actual top three here in Moscow, LGD is too unstable right now.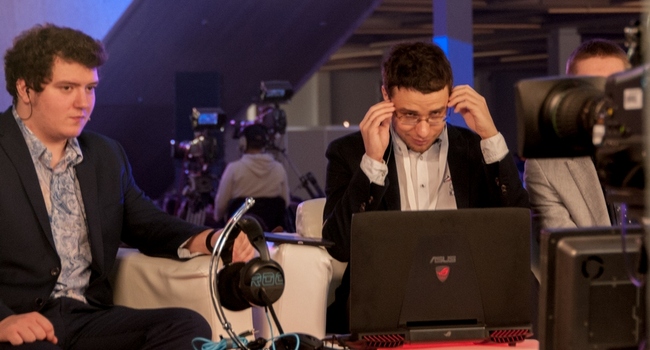 Talking about teams and the stability in their plays, do you  miss the competitive feeling and do you have a plan to make a comeback same as syndreN recently did?
Actually yes, I'm already thinking of this and it's very possible to see me back soon.I'm already training with some guys. They are more like upcoming players, in full personal developing process  and if everything goes well you will hear about us soon.
That's a nice news to hear, so for the near future what are your plans, we will still see you on the casting or analyst panels?
Yes, right now we also cover The Defense and I hope we will be at Dota Pit. Also Storm Studio will probably cover the next ESL. It's hard right now for us and we only have two tournaments because of the monopoly that Dota.ru is having on the casting area.
Monopoly you say?
Yes, everything is going very well for them and they take all the tournaments out there so it's like a monopoly.
With that being said I have to ask: Are we going to see you at the Shanghai Major ?
I hope so, because we do all possible to continue our work and do well. I hope Valve will be pleased with what we provide in terms of casting and will invite us.
Thank you very much for the interview, i wish you best of luck with both projects and I hope to see you soon either as player or at the talent desk.
Thank you for talking with me and thanks to all the people who are following us.