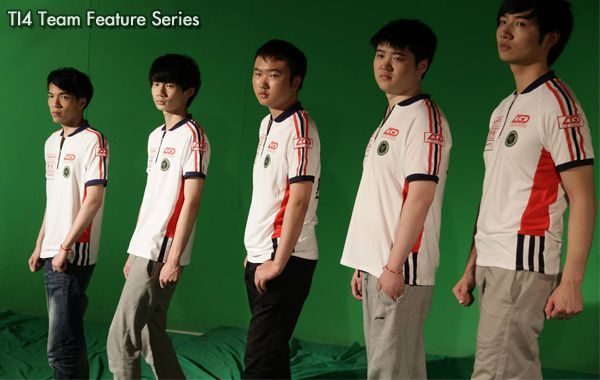 LGD - Rise of the fallen


"

Our greatest glory is not in never falling, but in rising everytime we fall"
-
Confucius

LGD has been a powerhouse in China since the early WarCraft3 days. It has been home to individuals who have not only shined but also have made an impact on the Chinese scene overall. Players such as Sheng '2009' Wu, Jian 'ZSMJ' Gong, Hongda 'Faith' Zeng, Hock 'ChuaN' Wong and Cen 'YYF' Jiang have been nurtured under the LGD banner.
Note: Hover over the player images to know more about individual stats!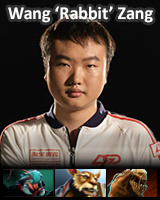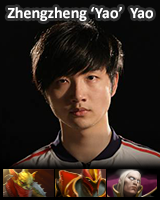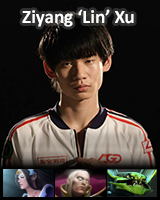 LGD has had roster and stability issues ever since The International Dota 2 Championships 2013 concluded. The first wave of controversy hit the team when speculations relating to Jiajun 'Sylar' Liu being removed surfaced. It was rumoured that xiao8 and company were contemplating on removing Sylar and blamed him for their dismal performance at The International 2013.
Even though the management denied any such conspiracy to remove the star carry, Sylar was already upset and voluntarily withdrew from LGD. Despite repeated efforts, LGD could not keep Sylar from leaving as he made a decision to follow his passion elsewhere.
"

We felt some regret, but there's little to do when you have disagreements in your thoughts. After that we had rabbit, and their playstyle and attitude had differences, so the team had to go through some changes." - Bin 'DD' Xie
An apt replacement was found in Zhang 'Rabbit/xiaotuji' Wang and with passage of time, he seemed to fit perfectly in LGD's line-up. After initial hiccups, LGD started to perform well in tournaments and placed first in Dota 2 League Season 4 in Las Vegas. However, turbulent waters hit LGD's shore once again as their leader Ning 'xiao8' Zhang decided to leave the team after years of faithful service to form NewBee.
"

I felt quite a bit of regret when I learnt of his decision. At first I'd thought we could achieve our dreams together and retire together, but everyone has their own aspirations, so we could only mutually wish each other luck." says Yao. "Xiao8 is an extremely talented player and a responsible captain, when he left the team the Club had to find a replacement for him, but were unable to find anyone suitable, and thus decided to cultivate new talent."
Without a leader's presence, LGD started to fall apart until Yao assumed the captain's mantle. However, the stability of the team was disrupted due to constant changes starting from Yao 'Maybe' Lu's recruitment as their solo mid to his demotion to LGD.CDEC. The trend followed as LGD desperately tried to fill in the huge void left by xiao8. They recruited Wang 'Icy' Peng only to replace him a month later until they stumbled upon Ziyang 'Lin' Xu, who seemed to gel nicely with the team.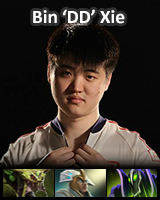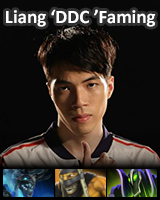 "

Maybe and Icy are both excellent players at their positions, but because of the instability of the team, it resulted in problems with team synergy. Later we brought in Lin, he is young but has a very good learning attitude and learning ability. With competitions arriving, teams also have to stabilize." - Liang 'DDC' Faming
With a stable and motivated roster, the juggernauts sought to reclaim their lost pride. Aptly so, they emerged victorious in the Chinese qualifiers for The International 2014 and thus, became the only team to win the qualifiers twice in a row.
LGD continued to perform brightly as they placed second in MarsTV Dota 2 League behind NewBee, who eventually sieged the opportunity and capitalized their new found synergy into a first place finish.
"

Competition performance and results have reached our expected results, which include receiving a place at TI4. I definitely felt some form of pressure, but I think I have managed the pressure well, and transformed it into a form of motivation for improvement. That week at the TI4 Qualifiers allowed me to accumulate a lot of confidence." - Ziyang 'Lin' Xu
Despite the stellar success in recent tournaments, LGD did miss out on qualifying for the biggest Dota 2 league in China, WPC-ACE. Add The Summit and ESL One Frankfurt qualifiers to the list, it's self explanatory about LGD's performance as they were unable to qualify for these 3 events that garner an astonishing prize-purse of more than half a million dollars combined, or $577,000 to be precise.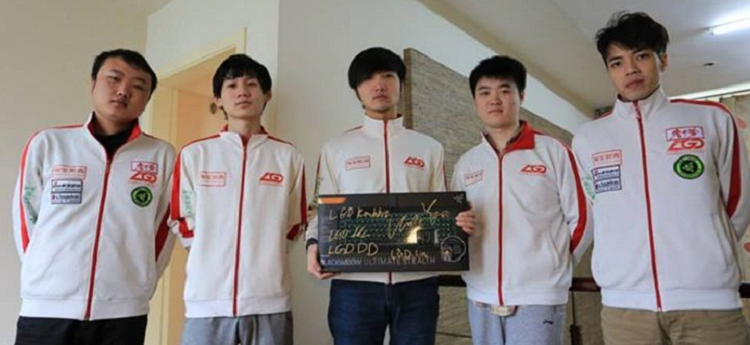 Post TI3

2013
-
RedBull ECL 2013
-
NEST 2013

- D2 Super League

- G-1 League 20132014
-
Netolic Pro League #5 

 - MarsTV League

- D2 League Season 4
After a year long struggle, LGD seems to have finally struck the right cord and are finding their momentum at a steady pace. The question, however, still remains as to how LGD will cope up with their practice schedule due to lack of tournaments in the coming days?
As of now, they are actively participating in only three tournaments. Is this a matter of concern for LGD? We head over to Rabbit to shed some light on this issue.
"

The Team's training situation is not worrisome, because when such a big event like TI4 arrives, all of the teams will be training extremely hard, and we are the same. As for the competitions, we will also treasure these chances to practice for TI4." - Wang 'Rabbit' Zang
 
Interesting to note that LGD have been switching player roles from time to time between Lin and Rabbit, that has contributed in a positive aspect towards the team. We'll know for a crtain in the coming days whether that's enough for LGD to improve with the limited time at their disposal.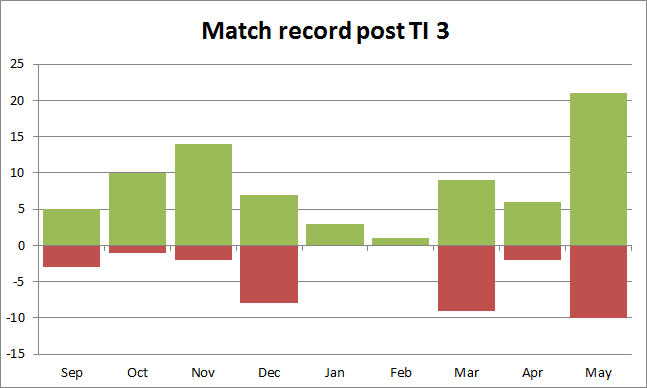 As seen from the graph above, LGD's winrate has more or less been on the positive end despite their constant roster changes. However, the positivity means nothing when compared to their losses coming at crucial times like WPC-ACE playoffs and G-League. Most importantly, LGD has a 100% winrate only in January during D2L season 4.
The only resurgence LGD has seen is during the recently concluded The International 2014 Chinese qualifiers and MarsTV Dota 2 League. One may argue that winning the Chinese qualifiers must have been easy since they had little competition, but they have given us a reason to believe why they shouldn't be counted out after the astonishing performance they displayed in MarsTV Dota 2 League.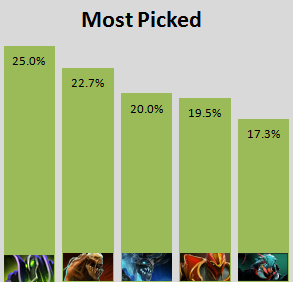 LGD highly favour Rubick into their lineup due to its high utility in changing tides during a game. Lifestealer occupies the second place due to his destructive nature of play that can make or break the game. Visage comes in third, due to his harrassing and split pushing potential. Dragon Knight comes at fourth place due to his tank and pushing ability that applies early pressure on the opponents, followed by Weaver who is one of the scariest carry heroes to play against owing to his escape and dps potential.
We have also seen recent role switch between Rabbit and Lin who quite often juggle between Invoker, Shadow Fiend and Lifestealer for mid and safe lane. LGD also has a penchant for using Jakiro, which is one of DD's most played heroes in the game whilst DDC is comfortable with whatever that's thrown at him.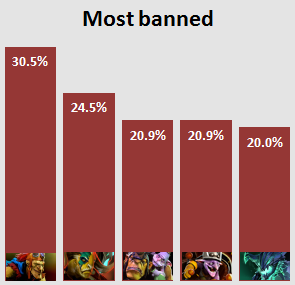 LGD has a whopping 30.5% ban rate on Batrider. Prior to the nerf Batrider received in 6.81b, he has the ability to completely disable one hero on the map with quick initiation and high burst damage. With his Flamming Lasso, he nearly buys much time for his teammates to kill the victim.
Following Batrider is Elder Titan and Alchemist that can be played in a versatile manner. These two heroes can assume the role of offlane, mid or safelane with Alchemist being played as a support too at times. They can create havoc in team fights due to their AOE and stun skills. Timbersaw and Outworld Devourer do not need an explanation as to why they are banned. The reason is quite simple, OD tramples every hero in the game if he has adequate farm and Timbersaw is tanky by nature and deals tons of damage because of his skills.
NOTABLE GAMES

 
---
Trivia
-Yao reads books during his flights to tournaments.

-DD replaced LongDD in LGD and as a result they had to play the TI3 qualifiers since their direct invitation was revoked.

-Rabbit was formerly a part of ViCi Gaming during his DotA days.

-DDC is called "Macao Jam Hsiao" (Taiwanese singer) for his looks.

-Lin keeps his finger nails too short as compared to the other members. He broke into the scene with RattleSnake.cn after the Chinese reshuffle.

Head over to our LGD and The International wiki page for more information!

Photo sources: LGD Gaming, GosuGamers
Statistics source: datdota, GosuGamers
---