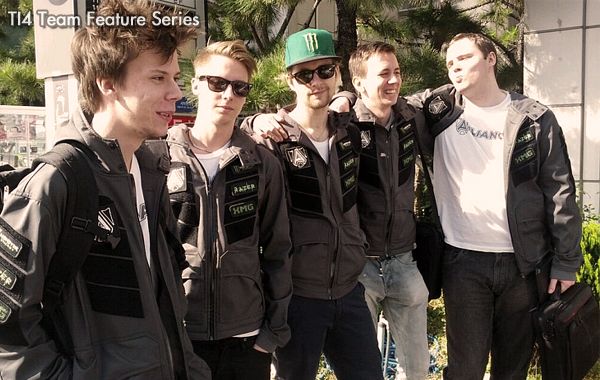 Alliance - Can the champions hold on to the Aegis?


"
It is probably not love that makes the world go around, but rather those mutually supportive alliances through which partners recognize their dependence on each other for the achievement of shared and private goals
" 
-
Fred Allen
Alliance is a team of members who not only display their love and affection for each other, but also display a strong bond of friendship, dependence, and trustworthiness amongst each other. They share a common goal; dominance. This exemplified quality of brotherhood and unity is the key point to Alliance succeeding in their endeavours.
Note: Hover over the player images to know more about individual stats!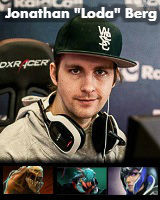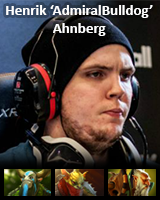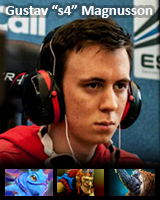 A journey that started in early 2013, Alliance have since then captured numerous titles under their wings such as consecutive DreamHack and StarLadder titles, G1 Champions League and the dream title of every Dota 2 team, The International Dota 2 Championships 2013. After dominating the scene for nearly a year, Alliance appeared to be vulnerable as evident from their performance post TI3, where the team struggled to adapt to the new patch changes. When approached, team captain Loda also pointed to the competition getting tougher:
"

Teams have gotten better and we need to practice hard to make sure we're well-prepared and not as predictable as we've been in previous tournaments. We know our abilities as a team and are confident we will do well at TI4."
Rising out of their slump post 6.79 patch and capturing a first place finish at DreamHack Bucharest 2014 gave Alliance the much needed morale boost. Ever since EGM took the drafter's seat, Alliance have been in a better position and are inching closer at achieving their former glory. Both these changes can be considered as a blessing and might very well set the platform for Alliance to shine again.
"

I think our hero pool is a little bigger" says EGM. "I don't consider it a major benefit to the team when I draft."
Speaking of which, we have seen a different variety of heroes being played by Alliance in 6.81. From heroes such as Sven and Abaddon to heroes like Huskar and Timbersaw, leading to an increase in the hero pool of the Swedes by an effective margin. We head over to Akke and ask him to shed some light on the viability of new heroes and crazy strategy in this patch.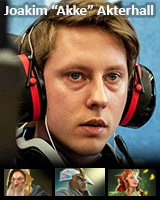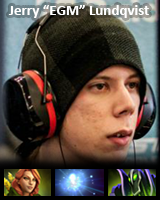 "

The new patch has made many other heroes more viable and we're experimenting with different ones to change up our style and make us less predictable. We still have some tricks up our sleeves that we're looking forward to showing off."
Presently on a boot camp at the Alliance house in Gothenburg, the team is amidst heavy preparations for the upcoming major tournaments such as WPC-ACE League and ESL ONE. With those being two of the last major tournaments before The International, questions about if Alliance can snatch a much needed momentum before Dota's crown event arise. A year ago, when the Swedes demolished China's finest on Asian turf during G1 Champions league, the answer would be a resounding yes. 
Today, however, things are different, especially considering how well the Chinese teams have been doing on foreign soil lately, outsmarting other teams at various stages such as MLG, EMS, D2L and SLTV. The dynamic son of Magnus himself s4 says that this year is indeed going to be a new level of challenge.
"

It's going to be much harder this year because the Chinese teams are better, but we will try our best like always."
Two months to go and Alliance will be defending their throne at Key Arena, Seattle for a record breaking prize purse of $6,000,000 and counting.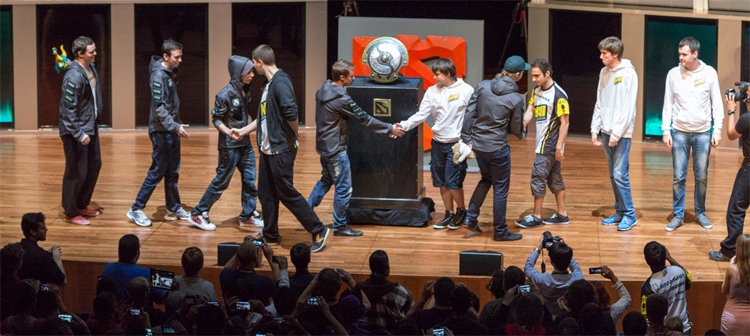 Post TI3
2013
-
StarLadder 7
-
WePlay Season 2
- DreamLeague Kick-off

- EMS One Fall2014
-
2014 D2CL
 - StarLadder 8

- XMG Captain's Draft
Does this dramatic rise in the prize pool and change in venue from Benaroya Hall to Key Arena motivate Alliance to perform even better? Bulldog seems more than eager to prove himself as he speaks his mind on the ever increasing prize pool and the new venue.
"

Of course! It's great to see fans be enthusiastic in helping to raise the prize money. It also gives us an added incentive when we can put more money in our pockets. Regarding the venue change, I like it because it will give us the opportunity to win in front of more people."
That being said, before going into The International 2014, Alliance are now presently participating in the on-going WPC-ACE in China, and will participate at ESL ONE in Frankfurt, Germany. These two events will indeed be a proving ground for Alliance.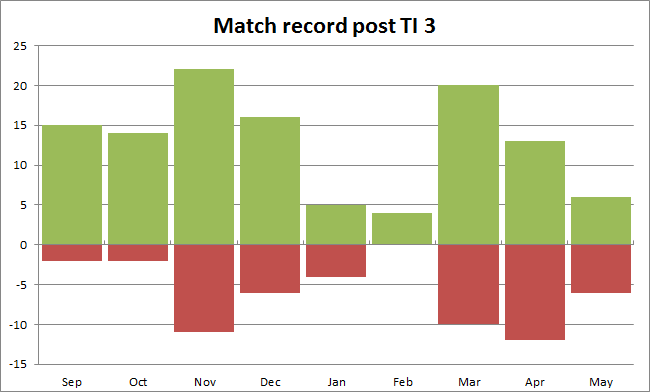 As evident in the graph above, Alliance has been through some turbulent waters ever since winning The International 2013. A perfect win rate of 100 percent dipped down to an all time low in December 2013, few months after TI3 concluded. The only notable victories they have earned since, is a first place finish in Dota 2 Champions League #1 and DreamHack Bucharest 2014.
Besides these victories, the giants were slain in almost every major tournament they participated such as StarLadder, EMS One, Dota 2 League s4 - to name a few. However, a sign of resurgence is seen after the latest patch was implemented, and the once dominant Alliance is slowly regaining their stronghold over the game.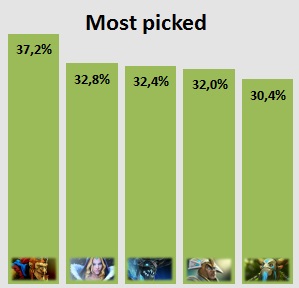 Moving on, we now take a look at the teams' drafting phase. Batrider occupies the top slot of the most picked heroes list followed by Crystal Maiden and Chen. Batrider and Chen in particular have previously played a major role in Alliance's victory at The International 2013.
However, the tides have now turned as we see Abaddon, Wisp, Rubick, Shadow Fiend, Puck, Timbersaw, Keeper of the Light and Bounty Hunter to name a few, making their way into the hero pool. This increase in hero pool does give Alliance a slight advantage as compared to previous year and makes it a bit tricky to predict their drafts, especially, with EGM leading at the helm. Lone Druid, Naga Siren and Lifestealer have seen less emergence in recent times due to the fast paced nature of the 6.81.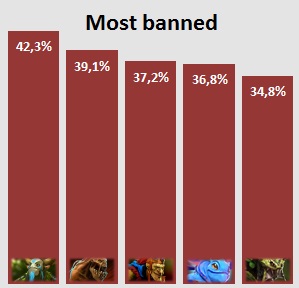 Ironically, Alliance fear the same heroes they were most successful with. Nature's Prophet, Lifestealer and Batrider top the most feared/banned list in the books of Alliance. The reason for banning out such heroes are precisely due to their ability of completely zoning out other heroes in process combined with fearsome initiation and late game split push. Add harassment potential to the list, and we have some infuriating picks in the aforementioned heroes.
Puck and Venomancer, too, make their way into the most banned hero list as everyone knows how much of a big deal these two can be (remember Puck winning two Internationals with the million dollar dream coils?). Venomancer with his wards and ultimate also results in a troublesome harrassment.
NOTABLE GAMES

 
---
Trivia
-Loda is short for LordOfDolAmroth.
-They carry around a teddy bear as their lucky charm.
-Bulldog was discovered by Dendi and his competitive journey began when he stood-in for Na'Vi.
-Akke co-owns and manages his own business company besides being a professional gamer.
-They are managed by KellyMilkies, known eSports personality and Loda's girlfriend.
-EGM stands for EnterGodMode and during DotA days he was playing under the handle Doni and was known for his carry Visage.
 

Head over to our Alliance and The International wiki page for more information!

Photo sources: ESL (player pictures), GosuGamers (ti3 final), KellyMilkies (headline photo)
Statistics source: datdota, GosuGamers
---
> More featured articles
> Bet on matches in May, win luckboxes