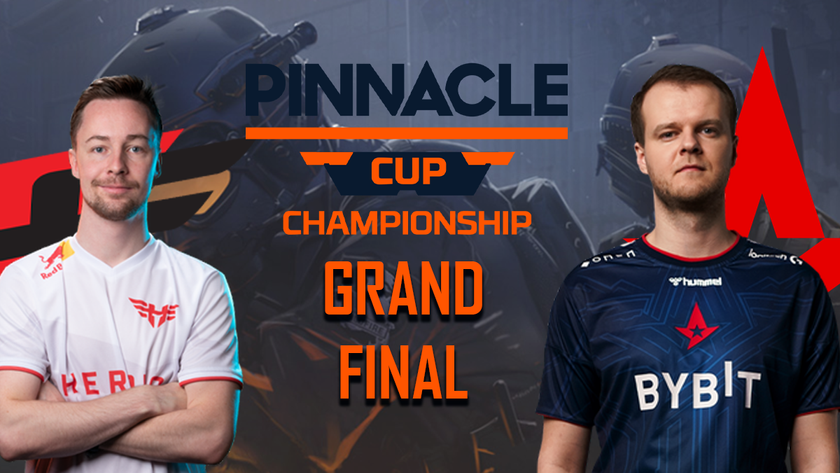 Pinnacle Cup Championship: Heroic defeats BIG to meet up with Astralis
Group A runner up will be meeting the Group B winner to determine the grand winner in the Danish Derby.
Two matches saw two different teams defeat the same team to proceed to the grand finale. The two Danish teams will decide via their match who will receive the title of the first Pinnacle Cup Champion.
On their way to the grand final, Astralis met up with BIG in the Upper Bracket Final. Astralis kept their trajectory straight and true in the first map, Ancient, and easily won the map 16-7. While in Dust 2, BIG had the surprise lead in the first half, a series of back-to-back win in the second half secured the win for Astralis with a score of 16-13 – giving them the overall win of 2-0.
Heroic meanwhile battled BIG, after the latter's loss in the Upper Bracket. The first map saw both teams played to a draw by the end of round 30, thus an extension was called. Heroic easily won the extension rounds, and thus the map with a score of 19-15. In the second map Overpass, BIG copied their strategy in their match with Astralis where they led in the first half of the map. However, Heroic went, well, heroic in the second half, conceding only one lost round against BIG. This gave them the win of 16-10, and the overall win of 2-0.
The grand final between Astralis and Heroic will be a match to watch, as the Denmark derby is rarely seen in the world of CS:GO. You can watch the match on Pinnacle's Twitch and Youtube channels.