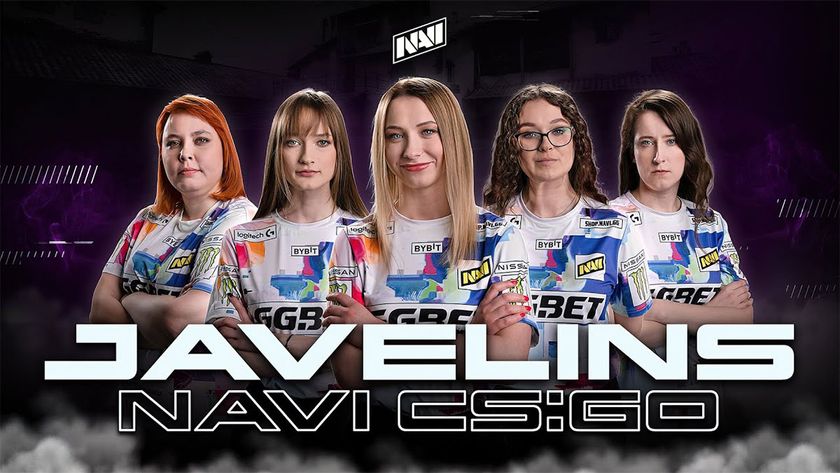 Natus Vincere sets up their own all-female roster, the NAVI Javelins
The roster was previously known as the Polish Totalne Gituwy.
Na'Vi has announced their latest roster in their brand, NAVI Javelins. The team will be playing CS:GO in the female tournaments and leagues and will be coached by Dawid "Zefir" Seifert. Previously known as Totalne Gituwy, the all-Polish lineup are set to make their mark in the CS:GO scene.
The roster consists of:
Wiktoria "vicu" Janicka
Danuta "Danuu" Grajkowska
Hania "Haniaa" Pudlis
Karolina "Liina" Kasprzyk
Angelika "ANGELKA" Kozłowska
Dawid "Zefir" Seifert is their coach and Olha "Ollie" Novak will be managing the team.
"Only a month ago our biggest dream was to get to the tournament in Dallas. Today — one step before that dream comes true — we are experiencing something incredible, something none of us expected even in our wildest dreams. Getting this great opportunity from NAVI is not only a huge honour for us, but also an opportunity to grow on a personal and esports level. We can't forget about our fans and their support, all the positive feedback and much of the time that you spend on watching our strugglers.

We can't wait to bring the trophies. Thank you, NAVI. Thank you viewers. See you on the server!" - Karolina "Liina" Kasprzyk, NAVI Javelins IGL
As Totalne Gituwy, the roster has made waves in the recent European division of ESL Impact League. They beat GODSENT Female, NOFEAR5 and Ambush Esport Fe twice. Now as NAVI Javelin, they will be facing equipa in the playoffs, to determine the winner of the LAN-final of the tournament.