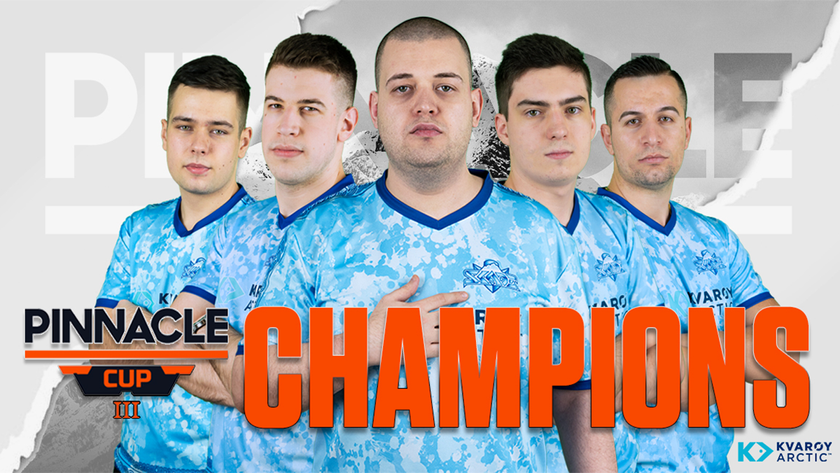 Pinnacle Cup III: SKADE wins Pinnacle Cup III
They did a clean sweep in the Grand Final against Copenhagen Flames 2-0.
After the month-long tournament, we now have the winner for Pinnacle Cup III. Skade have won the competition after beating Copenhagen Flames in the Grand Final 2-0. The win netted them a prize of $80,000, and the title of Pinnacle Cup III winner.
The Grand Final between Skade and Copenhagen Flames started on Overpass, where SKADE went on the offensive from the get-go. Copenhagen Flames won the first two rounds, but from then onwards they were overcome by the lads from Belgium.
The same story repeated itself in the second map, Nuke. SKADE took the lead from round one and delivered consistent wins for the team for them to eventually grab the second point and the Pinnacle Cup III win.
SKADE won the title with an incredible run, where they did not drop a single map in the Playoffs.
Copenhagen Flames, as the runner up, walked away with $20,000 as their prize.