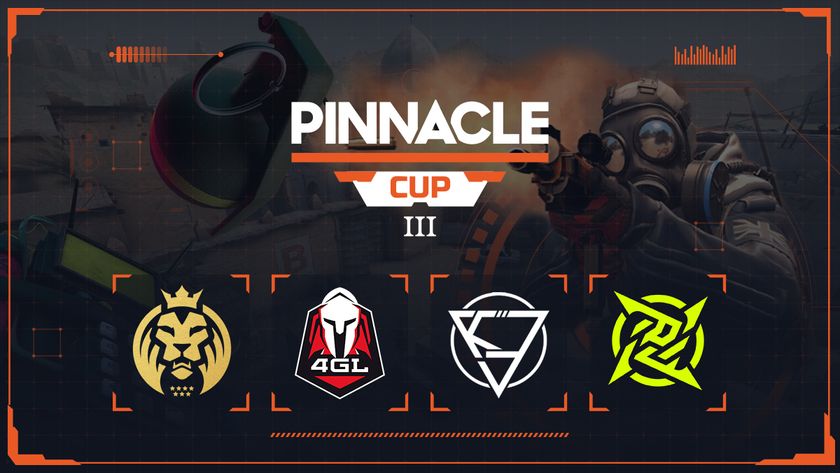 Pinnacle Cup III:  A clean sweep by the winners as they head off to the Swiss Stage rounds
Four teams prove their worth as they book their place in the next stage of the competition.
The third iteration of the Pinnacle Cup is well underway, and the first stage of the competition, the Play-ins, is over. 16 teams battled with each other to see which four teams are going through the next stage of the tournament, where they will join 12 other teams in the Swiss Stage to grab the seats in the Playoffs stage.
The play-in is a single-elimination bracket, where the opening matches are best-of-one matches, and the following matches are played as best-of-three. After going through two rounds, 4 teams are picked and will move on to the Swiss System round where they will meet up with 12 invited teams.
An interesting observation is that all the qualified teams made a clean sweep against their opponents in the Round of 8.
The first of the four teams qualifying to the Swiss stage is MAD Lions. The lads from Spain took on Astralis Talents. From the start, the team showed that they are serious about going to the next round. In both Overpass and Inferno, MAD Lions dominated the narrative as they easily overpowered the Astralis academy team to book their place in the next stage.
4glory Esports took the next berth, beating the BIG Academy team again 2-0. The Serbians cleanly swept the young lads from Germany in two played maps – Mirage and Dust II. They showed a good showing as a first-time team as they effectively controlled the matches easily from the get-go.
The Finnish team, KOVA, is the next team on the list heading to the Swiss Stage. They did face a bit more of a challenge as they faced 777 Esports in the two maps they played – Overpass and Nuke. Both teams even had to move into extra time in the first map before KOVA eventually won it and grabbed the point. KOVA also proved that they are the better of the two by winning the second map, thus booking their place in the Swiss Stage.
The final team to qualify is the Young Ninjas, showing that academy teams can leave a big impression in a high-level competition. They went against Ungent and the Swedish lads pushed on against the Polish team for a relatively comfortable win in the two maps played – Inferno and Ancient. Ungent did push back in Ancient, but the Young Ninjas managed to hold on to their lead in extra time to grab the win in the end.
The four teams will now head on to the Swiss stage and join the other 12 teams waiting for them there. The full lineup for the next stage of the competition is: