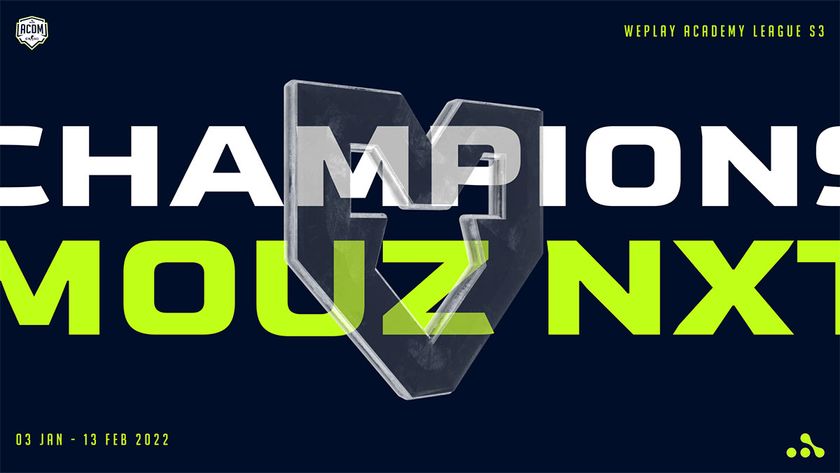 MOUZ NXT wins the third season of the WePlay Academy League
This is their third time winning the title.
After going through the third WePlay Academy League tournament, MOUZ NXT, the academy team for MOUZ, has emerged as the champion. This is their third time winning the league, making them one of the top teams in the academy league.
The team won $45,000 as the champions of the league.
MOUZ NXT proved that their previous wins were not flukes, beating the likes of Astralis Talent in the upper bracket, where they won 2-1. In the Upper Bracket Finals, they met with BIG Academy, where they triumphed 2-0. They met BIG Academy again in the Grand Finals in a rematch, where they again won 2-0.
In the Grand Finals, MOUZ NXT was the clear team that dominated the matches, as they won 16-12 in the first map, Vertigo, and then moved on to win 16-9 in the second map Ancient, easily dominating BIG.
Their win was made even sweeter that they managed to maintain their winning streak even with the departure of former AWPer Ádám "torzsi" Torzsás and coach Dennis "sycrone" Nielsen, both of who were promoted to the main team for their exceptional performance.
The current lineup of Kamil "siuhy" Szkaradek, Hubert "szejn" Światły,   Jon "JDC" de Castro, Dorian "xertioN" Berman and Miłosz "mhL" Knasiak adjusted well and performed beautifully to win the third WePlay Academy League to show that they are a cohesive team that will perform when push comes to shove.