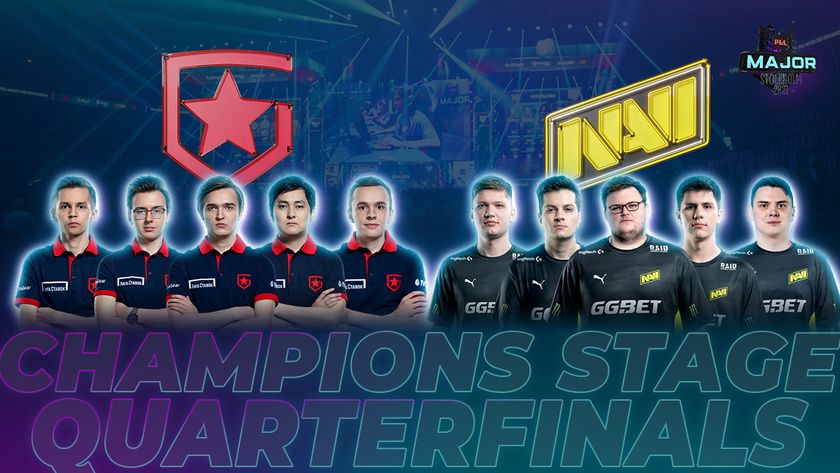 PGL Major Stockholm: Day 10 saw two more giants move on to the semifinals
Natus Vincere beats Team Vitality, while FURIA was taken down by Gambit Esports.
Day 10 of Major Stockholm saw none of the energy of the spectators settle down. The same energy was harvested by the players on stage to see their team's win – in this case Natus Vincere and Gambit Esports, as they won their quarterfinal matches against their opponents, Team Vitality and FURIA Esports respectively.
The energy was crackling in the air as the four teams took the stage as they battled to see which team would be moving on to the semifinals and eventually, the grand finale.
The clash of these two teams was highly anticipated on the floor of the Avicii Arena. Na'Vi is a strong team and one of the best in the scene right now. Team Vitality meanwhile is also a strong team hailing from France, looking to show the world that the French can be a team to be acknowledged on the world stage.
In the first half of the first map, Dust2, both teams were about the same in performance and prowess, but Na'Vi ramped up their attack in the second half, with 8 back-to-back wins. to win the map 16-11.  
For Nuke, initially, Team Vitality was stronger in the first half, but like the first map, Na'Vi got a boost of energy in the second half, with the team grabbing more kills as CT to win 16-13.
Na'Vi won 2-0.
The big-name team from Brazil meets one of the big names of Europe in this match up. After a gruelling journey through the group stages, the two teams are looking for a fight to keep themselves in the running for the championship. On the first map, Inferno saw the two fighting to the last possible moment, and then some as the map was pushed to overtime. FURIA tried their hardest to win the map, but Gambit was just a little bit better as they won the last three extended rounds to win 19-17.
The loss in the first map dampened the spirits of the Brazilians just a bit as they moved into the second map, Overpass. Gambit took notice of that lower energy by the opposition and ran it to dominate both halves of the map, eventually winning the round 16-10
Gambit Esports won 2-0.
---
The winners of these two pairs of quarterfinals matches will be meeting up in the semi-finals – which promises to be an explosive and exciting one for the spectators at Avicii Arena.