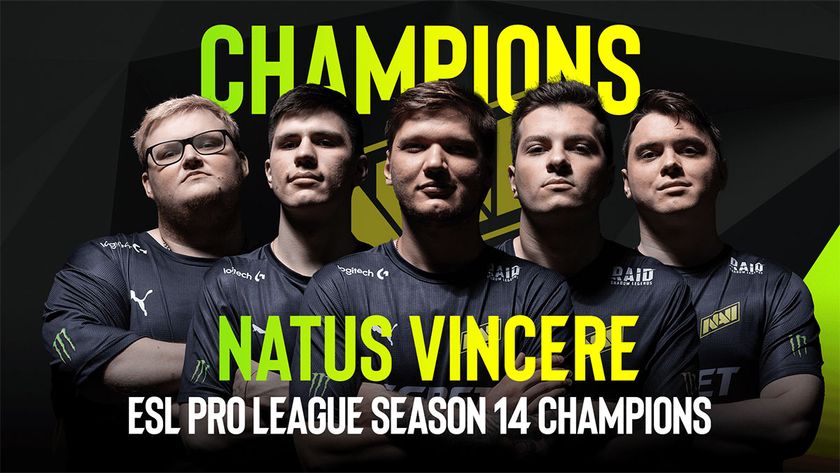 Na'Vi wins the ESL Pro League Season 14
Image credit: ESL
They won against Team Vitality in a very close battle
After nearly a month of battling through the group stages and playoffs, the winner for Season 14 of ESL Pro League has been crowned. Natus Vincere, also known as Na'Vi won the Grand Final against Team Vitality.
The team from Ukraine controlled their narrative since the early group stages where they won against the likes of Fnatic, FaZe Clan and mousesports. They dominated enough that they went straight to the quarterfinals as a seeded team.
The only snag they saw was in the semifinals, where they lost one map in their match against Heroic. Even then, that match was a  close one as they only lost 13-16.
In the Grand Finals, the two teams played the full 5 maps – it was that close for both teams.
The Grand Final started off with the legendary Dust II where from the start Na'Vi took control of the map and delivered win after win in the first half of the map. When the teams switched positions, Na'Vi was a bit more conservative, but then they still overpowered Team Vitality even as counter terrorists.
In map 2, the tables turned as Team Vitality took the stage at Inferno and became the dominant team. They never let Na'Vi have a chance to truly shine as they dominated as both terrorists and counter terrorist.
The next three maps were the same, as the two teams pinged and ponged to win one more maps each. At the last map, Mirage, Na'Vi took the lead as they controlled the first half as counter terrorists. Their run was then cut short in the second half when the teams switched around, and Team Vitality dominated the second half. But Na'Vi persevered till the end when they won the last match, thus securing the win of Season 14.
Na'Vi walked away with $175,000, 1,300 ESL Pro Tour Points and 2,800 BLAST Premier points along with being a seeded team at the BLAST Premier World Final.
With this win, they also won the Intel Grand Slam, which is worth $1,000,000. They have previously also won the Intel Extreme Cologne, Dreamhack Masters Spring and the Intel Extreme Masters XIV.
Team Vitality walked away with $80,000 and both Heroic and OG walked away with $55,000 each.
Na'Vi's s1mple was also crowned as the MVP of the tournament.
Ed: Congratulations again to Na'Vi for winning the tounament!