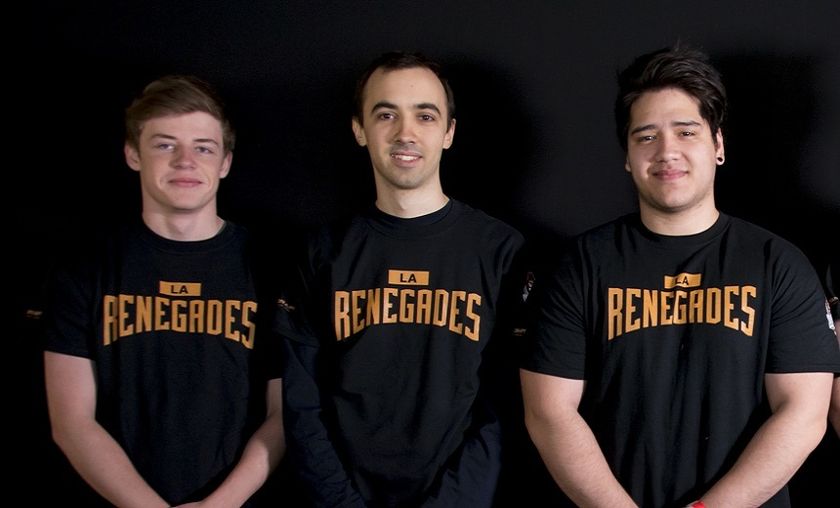 yam withdraws from Renegades
Yaman "yam" Ergenekon will no longer play for Renegades' starting lineup following his return to Australia.
One of the longest standing members of Renegades' Australian CS:GO team, Yaman "yam" Ergenekon has unexpectedly announced that he will be stepping down from the team and returning home, leaving the team down a man in their US-based gaming house. Although the specific reasons behind this sudden decision are yet unknown, both the organization and Ergenekon himself said it was "due to personal reasons," with a full explanation to be forthcoming.
While Renegades considers their options, former compLexity Gaming player Michael "Uber" Stapells has agreed to step in temporarily for the team and with great success so far, as the team successfully managed to qualify for the third season of FACEIT's Electronic Sports Championships after defeating Selfless in a 2:0 series sweep and then securing a lucky walk-over promotion following Team SoloMid's withdrawl from the second promotion match of the day. With two stand-ins it is yet unknown how long the current roster will stand in with both Simon "atter" Atterstam and Uber, but as of now it consists of:
Simon "atter" Atterstam (stand-in)

 Michael "Uber" Stapells (stand-in)

 Justin "jks" Savage

 Aaron "AZR" Ward

 Karlo "USTILO" Pivac