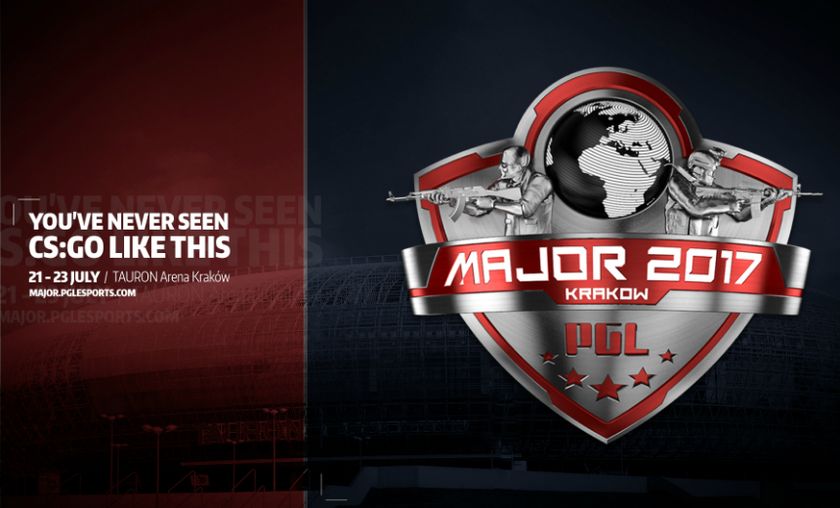 PGL announce Kraków Major
PGL announce that the tournament organiser will be host to the 11th CS:GO Major Championship in Kraków, Poland this July.
It has been revealed by the Romanian tournament organisers that they will be running the next Major tournament. PGL present the 11th CS:GO Major Championship, on this occasion hosted at the TAURON Arena in Kraków, Poland. The arena boasts a maximum capacity of a whopping 18,000 people, allowing enthusiasts from across the world to visit the venue and enjoy their favourite eSport.
Prior to the main event, that will be held in the arena on July 21st-23rd, PGL have announced four regional qualifiers. One for the Americas, Europe, CIS and Asia. The distribution of the eight available LAN final slots is yet to be announced.
Below you will find a schedule, outlining all stages of the Major Championship:
Thursday, June 1st - Sunday, June 4th
Asian Qualifier
Thursday, June 8th - Sunday, June 11th
Americas qualifier
CIS qualifier
Thursday, June 15th - Sunday, June 18th
European qualifier
Teams that were not able to secure the Legends title at the ELEAGUE Major will have to step on a few heads in order to make it through the qualifiers race for the PGL Major. The following teams finished with a top eight placement, securing not only the Legends title, but also a placement in the subsequent major:
 

Further details will be released as we approach the qualifiers and subsequently the major. Make sure to stay tuned to keep up-to-date on qualifier outcomes, additional details pertaining to the PGL Major and all things CS:GO.
Images courtesy of PGL