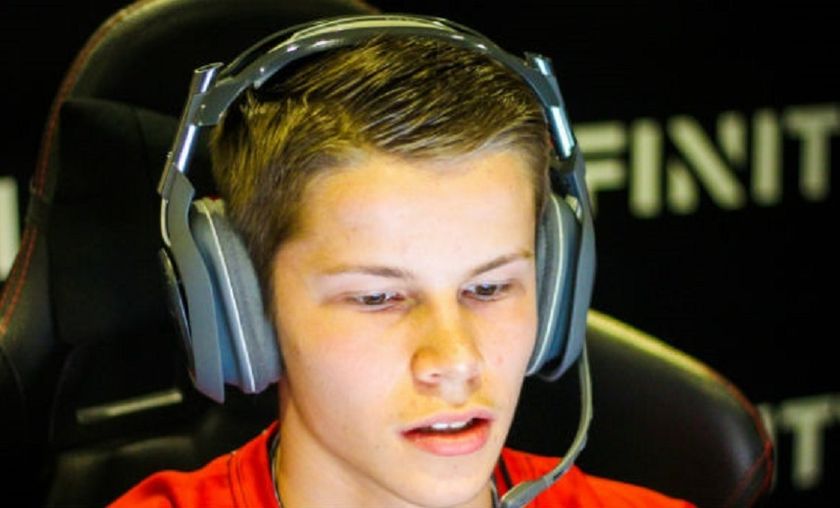 Splyce loses CRUC1AL
Splyce.gg wiill be parting ways with Joey "CRUC1AL" Steusel following the player's decision to leave the roster.
In a surprising turn of events, Splyce.gg's Joey "CRUC1AL" Steusel has left the roster after announcing that he has decided to leave the North American team for as-yet-undisclosed reasons. The news came directly after Steusel failed to turn up for Splyce's most recent online match in the ECS Season 3 development league, forcing the team to bring in Daniel "roca" Gustaferri in his place in order to play it out and fulfil their obligations to the event.
The loss of CRUC1AL represents yet another change in talent for Splyce, a team whose notorious habit of swapping in and out new players led the team to see twelve different names entering their roster in the past year. The reasons behind his sudden departure have not yet been revelled, but there is no doubt his conduct can be considered less than ideal removed of context, which we may or may not be provided with in the near future. As of the writing of this article, no replacement has been announced, leaving the team with the following incomplete line-up and looking for a new member:
 Kory "SEMPHIS" Friesen

 Arya "arya" Hekmat

 Taylor "Drone" Johnson

 Ronnie "ryx" Bylicki