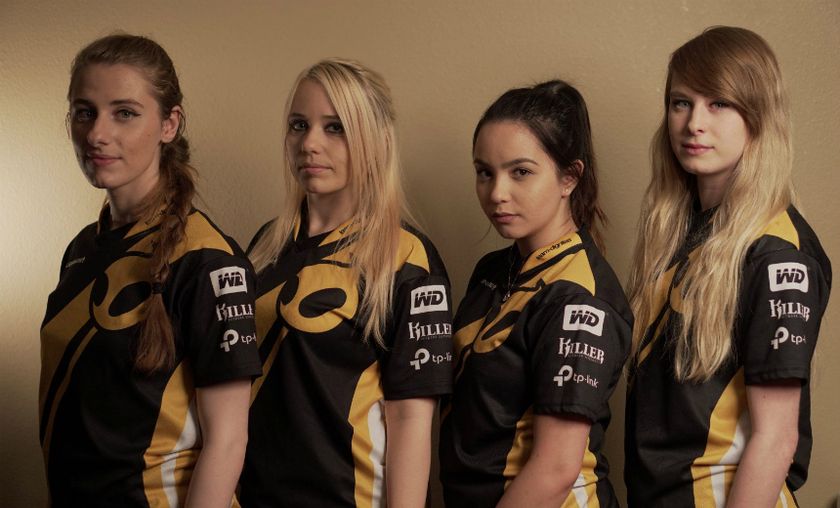 Team Dignitas sign female CS:GO roster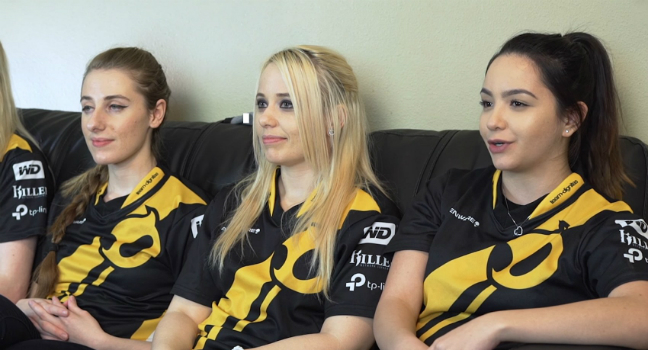 Team Dignitas has officially announced the signing of Team Karma to their organisation.
One of the top female CS:GO teams in the world have signed for Team Dignitas, the organisation announced yesterday. The group, originally known as Karma, had been on the books at Selfless Gaming prior to this move, and will now join up with the org owned by the Philadelphia 76s and compete under their banner in a number of upcoming tournaments.
The team's first outing as part of the new team will be in Katowice, where the $30,000 Intel Challenge Katowice takes place from March 2-3 as part of the IEM World Championship. Following that they will compete in the co-ed Fragadelphia tournament and look to improve on the 7-8th place finish they achieved last year.
"What excites me the most about joining the Team Dignitas family is the amount of support and respect they have from the eSports community," Team leader Emmalee "EMUHLEET" Garrido said in a statement on the Dignitas website. "It is a dream come true to play for Team Dignitas and within the Philadelphia 76ers family; and we do consider our team a true family.
"Every day, we are inspired by our fans and each other to prove that with motivation, dedication and hard work you can achieve your dreams! Our fans mean everything to us and we hope to continue the same close relationship we have them online, at events and through social media." According to the site, Heather "sapphiRe" Garozzo, a support player during the squad's 2014 World Cup run, will become the team's manager and back-up player.
"We are extremely happy to have signed a team who desires, as we do, to compete and win at the highest levels of play," said Michael "ODEE" O'Dell, Team Dignitas President. "We look forward to working alongside them in their journey and continued development as professional gamers. This is a team of talented competitors who has shown a drive to succeed and dedication to their sport and fans. We are ecstatic to announce the first all-female team in Team Dignitas' proud 13-year history."
With Dig apparently on the hunt for an elite male team too, this suggests the org are using some of their newly-acquired status and maybe financial power to take a step up, having lost their star lineup to North a few weeks back.
Team Dignitas' female team consists of:
Emmalee "EMUHLEET" Garrido

Carolyn "artStar" Noquez

Amanda "rain" Smith

Mounira "GooseBreeder" Dobie 

Catherine "CAth" Leroux 
Images courtesy of Team Dignitas Twitter