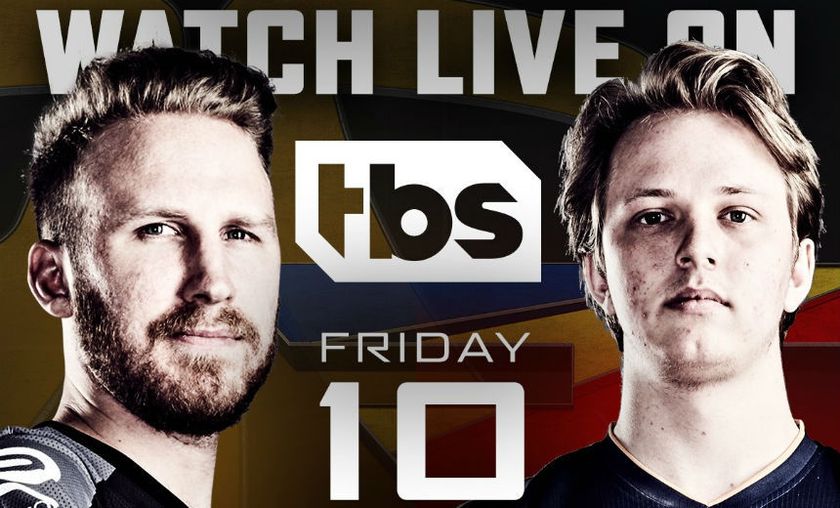 ELEAGUE Week 4 Semifinal Recap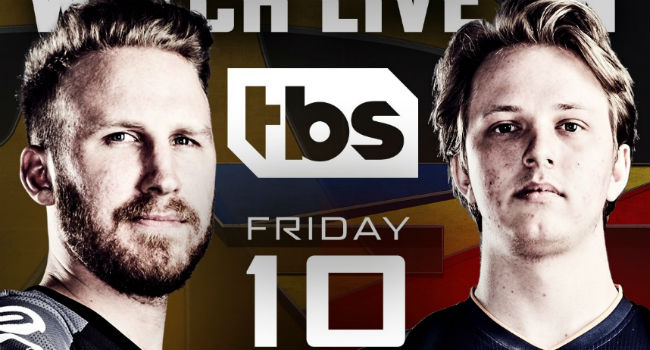 Photo courtesy of: ELEAGUE Twitter
TSM put up a fight against Fnatic but run out of steam on the 3rd map, Dignitas fight to the end against FaZe, with maps 2 and 3 going to 16-14.
Fnatic v.
TSM 9:6, 7:6 (16:12) 4:11, 7:5 (11:16) 14:1, 2:5 (16:6)
Winner:
Fnatic 2-1
Maps: de_Cache, de_Mirage, de_Cbble
MVP:
Olof "olofmeister" Kajbjer
Fnatic opened up CT side of TSM's pick Cache with a characteristically strong pistol from Dennis "dennis" Edman and a shutdown of TSM's third round AK buy to go up 4-0. Led by rising star Hunter "SicK" Mims, TSM picked up the following two rounds but Fnatic's strength on force buys prevented TSM from gaining momentum in the half, with a final score of 9-6.
Olof "olofmeister" Kajbjer, appearing to be back in form and gaining confidence, opened up Fnatic's T side with a double entry and a round win, but TSM's CZ75 force buy stole the second round from Fnatic, After a series of back and forth rounds, TSM found themselves only down by one round, 12-13. Fnatic regained their footing, however, and closed out the map 16-12.
TSM began their CT half on Mirage with a strong defence from Pujan "FNS" Mehta and Kory "SEMPHIS" Friesen for a 4-0 lead, their momentum finally halted by a Fnatic force buy and a double one-deag by Freddy "KRIMZ" Johansson. TSM rebounded immediately and held Fnatic, going up 9-1 by the time Fnatic had a response. TSM closed out the half 11-4.
Rallied by Jesper "JW" Wecksell, Fnatic came out in the second half flying, bringing the score up to 11-9 in favor of TSM. TSM reversed the momentum of the match, including a key 1v1 clutch from Timothy "autimatic" Ta, to seal the map 16-11.
Cobblestone was Fnatic's map to lose, and they came into the match visibly much more focused, with less laughter coming from the Fnatic camp. Fnatic started their T side with a clean pistol and clean anti-ecos to go up 3-0. TSM set themselves up for a strong B site defence in the first gun round with Kory "SEMPHIS" Friesen picking two Fnatic players. However, Freddy 'KRIMZ' Johansson pulled off an insane 1v2 clutch to keep momentum with Fnatic.
Just one round later, Dennis "dennis" Edman destroyed the morale of TSM with a brutal 1v3 clutch on the B site.
Fnatic took advantage to TSM's tilt, and won the half 14-1. Fnatic won the second pistol and calmly closed out the map 16-6.
___________________________________________________________________________________________________________
FaZe v.
Dignitas 12:3, 4:7 (16:10) 11:4, 3:12 (14:16) 7:8, 9:6 (16:14)
Winner:
FaZe 2-1
Maps: de_Cache, de_Overpass, de_Mirage
MVP:
Håvard "rain" Nygaard
FaZe began the BO3 on the T side of Cache with an explosive B site execution on the pistol round and clean anti-ecos to take an early 5-0 lead. Mathias 'MSL' Lauridsen championed Dignitas' sixth round response, but FaZe responded the following round and reset Dignitas' economy. That continue to be the story of the half, with Dignitas struggling to piece together a complete buy the entire half. FaZe capitalized and took a strong 12-3 lead.
Dignitas rebounded in the second pistol and early in the second half, bringing the score up to 7-12 before FaZe could respond with two rounds of their own. Dignitas continued pushing, and they were kept alive by a 1v2 clutch from Jesper "tenzki" Plougmann. FaZe hunkered down to get two more rounds to close out the map 16-10.
FaZe picked up the first two rounds on Overpass, Dignitas' map pick, before Dig's third round AK buy broke their defence for 2-1 FaZe. The deciding factor in this matchup became obvious in the mid rounds of the first half - individual plays FaZe's heavy fraggers, including an ace from Håvard "rain" Nygaard, prevented momentum from swinging in Dignitas' favor. After a series of back and forth rounds, FaZe took control and finished the half 11-4.
Dignitas started their T half seeking vengeance and they evened out the score 12-12, winning 8 of the first 9 rounds of the half. FaZe was nearing victory at 14-12, but Dignitas managed to regain control to win the map 16-14.
Fabien "kioShiMa" Fiey left his mark on the series with a stunning 4k on FaZe's CT side pistol round to give the mixed European team the lead. Despite taking an early 4-1 lead, FaZe was unable to strengthen their economy and round went back and forth between teams to lead to a lackluster 7-8 CT half for FaZe.
FaZe's fragging power continued to be the deciding factor, as Håvard "rain" Nygaard destroyed Dignitas with a 4k on T side pistol, evening the score 8-8. FaZe picked up momentum quickly and put up a lead of 14-10 before Dignitas' last ditch effort to bring the game to overtime. FaZe found openings in the defence and won the map 16-14.
Fnatic will play FaZe in the final of ELEAGUE Week 4 live on TBS on 6/17 at 10pm Eastern Time. See our live coverage of the final and our continuing coverage of ELEAGUE Season 1 here.