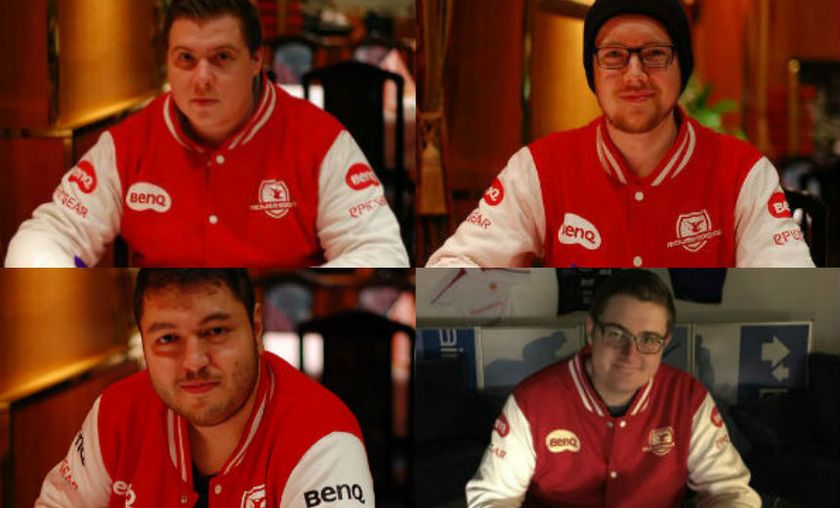 Mousesports reveals new lineup for 2015
Mousesports have announced a new lineup with Troubley and zonixx coming in and tabseN leaving the team.
Yesterday we reported that Fatih "gob b" Dayik got acquired as a new captain of Mousesports' CS:GO team, and with Aleksi "allu" Jalli leaving to 3DMAX the German eSports organization was down to only four players.
Today, they announced that Johannes "tabseN" Wodarz will be leaving the team, while Tobias "Troubley" Tabbert and Michele "zonixx" Köhler are joining in. This means that Mousesports will have a fresh start in 2015.
"

After a year of moderate results and unstable performances, it's time for a change in mousesports. Maybe smaller than expected and perhaps not what the community was hoping for, but one that will hopefully let the heart of many mouz fans beating faster again.

One of the most successful players in the club's history returns as full time gamer - Fatih 'gob b' Dayik. Even if he is not on his past level yet, we will all work on the mistakes and weaknesses of the past year and lead the team back on track together. Of couse, such development will need some time. We're looking forward to the opportunity given by mousesports and will repay the trust with good results.

A big thanks to the continuous support of our sponsors BenQ, EpicGear and XMG, to bring the mousesports CS:GO division back to former glory." - Christian Lenz, mousesports CS:GO Team Manager
Last night ESEA revealed the list of invited teams for Season 18 EU Invite with mousesports on the list.
Mousesports' roster:
Fatih "gob b" Dayik (captain)

Chris "chrisJ" de Jong

Nikola "LEGIJA" Ninić

Tobias "Troubley" Tabbert

Michele "zonixx" Köhler