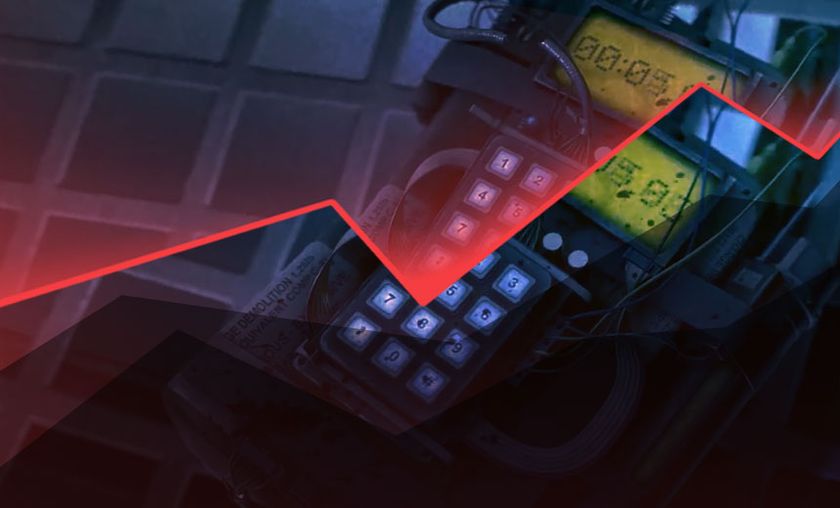 GosuRankings October report: EnVyUs retain first place
What are the GosuRankings?
GosuRankings is the most extensive player and team database in the existence of CS:GO. Fuelled by the GosuGamers tournament database, which currently spans over 285 tournaments, the CS:GO rankings tracks teams' career-long performances in all tournaments and qualifiers, additionally it shows matches they take part in and appoints them a certain score depending on their success. The rankings also take into account tournament importance, meaning a victory at a Major tournament accounts for more points than coming out on top of a weekly open cup.
Below we take a look at the larger events that took place during the month of October.
 
Note 1: October's results aren't solely responsible for the final rankings; they merely add to players' lifetime career performances.
Note 2: Tournament importance varies even within a particular tier (i.e. not all tier 2 events are equal)
Note 3: Tiers are NOT the official way of determining/naming tournament importance by the GosuCrew. These are used to make sure basic mechanics of the system are articulated better to our readers.

* This is not a comprehensive list of all events being played in October. We simply highlighted some of the largest ones.
World's top 3
*All ranking numbers are as of November 1st. It's possible that rankings have changed since publication.
The Frenchmen demonstrated once again that they are worthy of the Top 1 title. They played a total of 25 games (twenty one best-of-ones and four best-of-threes) over the course of 7th October - 1st November, 71% (18/0/7) of which they won. 
Dreamhack Cluj-Napoca was a chance for EnVyUs to show their true colours and for KennyS to finally win a Major after being pronounced best AWPer in the world numerous times. Both of these expectations were met.
During the three largest tournaments of October - FACEIT League 2015, ESL ESEA Pro League Season 2 and Dreamhack Cluj-Napoca, EnVyUs won and lost against teams from various skill tiers. Some of the more noticable wins were during FACEIT League 2015 Stage 3, where they derailed Fnatic on de_train with a 3:16 score. During the same event they showed TSM their capabilities by knocking them out in a BO1 match on de_mirage with a 16:13 score.
In terms of their losses, they were quite surprisingly upset by HellRaisers on de_cobblestone with a close 16:14. Another dissapointment came during ESL ESEA Pro League Season 2 where PENTA Sports closed out a match against the Frenchmen on de_overpass with 16:12.
TSM have been shining in October and the decision to put them into 2nd place was not an easy one to make. The Danes played 33 games (twenty two best-of-ones, two best-of-twos, eight best-of-threes and one best-of-five) in total from 2nd October - 31st October. This puts them at a 79% win rate (26\1\6).
TSM went into Cluj-Napoca with a great deal of confidence, and it didn't seem to wane all too much throughout the tournament. They were the favourites for the tournament, however they surrendered their chance at the Champions title when they lost to Ninjas in Pyjamas during the quarters-finals match.
The Danished squad showed beautiful performances throughout the month. They consistently took matches off the likes of Fnatic, Virtus.Pro and other tier 1 teams. At the start of the month we saw total domination over V.P during PGL Season 1 LAN Finals, where the Danes secured a 3:0 map score in a best-of-five series over the Poles, also during the same tournament they showed Fnatic what they were made of in a best-of-three series, landing a 0:2 map lead over the Swedes. Later on in mid October, during FACEIT League 2015, they faced Fnatic once again, thrashing them 16:3 on de_dust2.
When it comes to losses, TSM seems to have developed a particular weak spot for NiP, losing to the Swedes thrice during this month. The first occasion was during Fragbite Masters Season 5, where NiP took two maps out of three against TSM. The second time TSM surrendered to the Swedes was during FACEIT League, where a 13:16 score was to be seen in favour of NiP.  The final loss was in the quarter-finals of Dreamhack Cluj-Napoca, where NiP brought the magic and took out the Danes with a 2:0 map score, effectively kicking them out of the competition completely. 
The Ukrainian squad really stepped up their game recently, propelling themselves in the rankings. Second place at Cluj-Napoca was a very important advancement for the team and they should be proud of their achievement. Na'Vi played a total of 22 games (fourteen best-of-ones and eight best-of-threes) from October 5th - November 1st. They showed a 68% win rate (15/0/7).
Na'Vi had an absolutely spectacular run during October, demonstrating why they are considered one of the top 5 teams in the professional CS:GO scene. Second place at Dreamhack Cluj-Napoca was no mean feat, however they took upon themselves to prove to themselves, and the world, that they are worthy of the runners up title of a major tournament.
Ukraine can be proud of their representatives, for they brought home 2nd place from Dreamhack Cluj-Napoca. Half way through the month they encountered EnVyUs in a best-of-one series on de_train, where Na'Vi showed the French just why it's considered one of their best maps, grabbing a 16:13 win. On two seperate occasions, Na'Vi trumped NiP, the same NiP that blocked TSM's path to the Champion's title of Cluj-Napoca. Both were during ESL ESEA Pro League Season 5, once on de_inferno with a 16:6 score, the second time it was on de_overpass, with a slightly closer 16:11. At the end of the month Na'Vi pushed over Luminosity Gaming, the Brazilian team that upset Fnatic, with a convincing 2:0 map score.
As for losses, the Ukrainians experienced a few upsets during October. During ESL ESEA Pro League Season 5 Na'Vi lost to Team Dignitas during an overtime with a 22:19 score. Mousesports also challenged Na'Vi's skills during the aforementioned event and proved to be superior in a best-of-one series, securing a 19:17 lead in the overtime. Another astonishing match was PENTA Sports vs. Na'Vi, where the Ukrainians seemed to be off point, losing to the German team with a rather dissapointing 16:6 score. As for teams that were objectively stronger than Na'Vi, their most recent match against EnVyUs in the Grand Final of Cluj-Napoca showed their struggle, where the Frenchmen convincingly closed it out with a 2:0 map lead, beating Na'Vi on arguably their best map, de_train.
Live rankings' top 10
 
October was undoubtedly an eventful month in CS:GO, with the year's last major being played out. TeamSoloMid held the throne for the second month in a row, establishing themselves as the best current CS:GO team.
EnVyUs has also maintained their place on the leaderboard. Taking the Champion's title at Cluj-Napoca greatly contributed to their rating, securing them rank #2 on the list. If the Frenchmen keep up their form, there is no doubt we will be seeing them at the top of the list in November.
Virtus.pro succeded Fnatic's 3rd place on the list after the Swedes showed a dissapointing performance at the Major. The Poles showed a solid performance over October apart from struggling against G2 Esports during the quarter-finals. 
The rest of the top 10 saw a few changes aswell. Fnatic's recent slump in performance has heavily affected the team's rating, causing them to sink to 5th place on the rankings. In the past month they have had difficulties, compared to their previous domination streak. Hopefully the Swedes will collect their thoughts and show their wonderful gameplay once again in November.
Next up is Natus Vincere. The Ukrainians showed a beautiful performance during Cluj-Napoca, aswell as several victories throughout the month.
Ninjas in Pyjamas have had a hard time after their slump in performance. It seems they have managed to talk over some of their issues in October, which allowed them to show some good performances closer to the end of the month. The fact they managed to pass through to the semi-finals of Cluj-Napoca should bring back their confidence and, of course, their magic.
As for the rest of the list we saw Team Liquid swap out Cloud9 for 7th place on the list. Sean Gares and co. had difficulties leaving the group stage of Cluj-Napoca and the general performance for October was dissapointing with a 57% win rate. Mousesports were substituted by Bulgarian E-frag. The main reason for this swap was the Germans having a bad October that yielded them a 27% win rate.