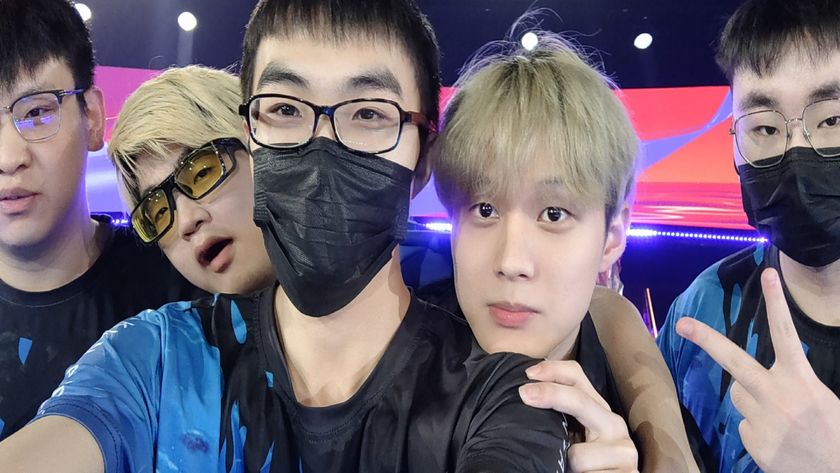 An all-China grand final awaits us at the Wild Rift Horizon Cup
Today would see the penultimate day at the Wild Rift Horizon Cup, as we saw the semi-finals take place with two teams reaching the grand finals.
headline photo courtesy of Riot Games
Having witnessed both SBTC Esports and Sengoku Gaming being eliminated from the Horizon Cup yesterday, it was time for the semi-finals to get underway and by the end of the day, only two teams would remain. There were no second chances, as Da Kun Gaming, Team Secret, KT Rolster, and ThunderTalk Gaming battled it out for a chance to become the first ever champion of the Wild Rift Horizon Cup.
Southeast Asia's last hope eliminated
After Team Secret took their revenge over SBTC Esports yesterday, they were hoping to be the first team to take down Da Kun Gaming. With that said, DKG seemed like an almost entirely unstoppable force in the Group Stage, dropping only a single game as they dominated Group A and looked to go all the way through to the grand finals keeping that record intact.
From the first game of the series, it was clear that DKG were in control, taking a very commanding game one. With You stealing the favoured Zed pick away from Tatsurii and Huiba picking up a Kha'Zix, DKG were relentless as they marched to a 17-minute win. However, with Tatsurii getting his Zed in game two, we finally saw Secret come to life, matching DKG's aggression and showing their strength.
We finally had a series on our hands for the knockout stage, after seeing clean sweeps across the board yesterday. But a seemingly odd draft from Secret would see their playmaker given a control champion in the form of Orianna. This seemed to work against the Filipino squad, as DKG were able to rip through them once again, taking the series lead again.

Game four saw a complete change up in drafts for a lot of the lanes, with Brand and Blitzcrank going the way of DKG, but VI and Fizz on the Secret side of things – as well as DKG finally switching off "blue side". Somehow, although Secret found a small lead in the early game, the DKG lineup worked out perfectly. Every moment where Secret tried to group up for a fight, the Brand would come out on top, as the ultimate bounced through their entire squad. Unfortunately for Secret, that would be one of the causes of their downfall, as DKG swept through them in the final moments of the series to take the series 3-1.
The first full series of the knockout stage
The second series of the day would see the second unbeaten team, ThunderTalk Gaming, taking on KT Rolster. Having taken down Sengoku Gaming in a clean 3-0 sweep yesterday, KT were hoping to continue going forward in that manner, and hopefully finally manage to take down one of the Chinese powerhouse squads – and join DKG in the grand finals.
Going into the series, it seemed as though there was no stopping TT, who moved around the map perfectly, executing their opponents with no comeback. With Z on a Riven, TT took a gigantic lead early on, but somehow KT were able to hold on, slowing the game down. However, it was nowhere close to enough as TT took the early series lead. There was absolutely no denying the power of TT as we went into game two, with Z taking complete control early on with a fantastic Rift Herald steal with an Orianna Shockwave. This completely threw Rolster off their game and it was all downhill from there.
On series point, ThunderTalk were looking to close things out, while KT were hoping to begin to mount some kind of comeback. Finally, it seemed as though KT were finding their footing, as game three saw some far better plays from the Korean squad, with Ratel's Irelia at the forefront of their aggression. However, TT did not make things easy at all, as they took some small skirmish wins to keep themselves in the game. But KT managed to keep their cool and eventually took the win, keeping their dreams alive.
With a Yasou picked up for Issac in game four, we saw another interesting pick too, as TT went with a Vayne mid-lane for Z. It was an absolutely breath-taking game from both teams, as KT refused to give up and TT wanted to claim their spot in the grand finals. The game, much like the previous one, went past the 20-minute mark, and it was KT who were on the charge forward, looking to take things to game five. In what became the longest game of the tournament, KT were able to hold on tight and tie the series at 2-2.
Sadly for KT Rolster, while the reverse sweep was definitely on the cards, it was quickly shutdown by ThunderTalk Gaming in the first game five of the Horizon Cup. With Chris' Lee Sin controlling the jungle, KT just had no way to farm effectively, and eventually with one final Ace, TT took the series.
With that, we have an all-Chinese team grand final set for tomorrow at the Horizon Cup, with ThunderTalk Gaming taking on Da Kun Gaming in a best-of-seven series to determine the first ever champion for the Horizon Cup.