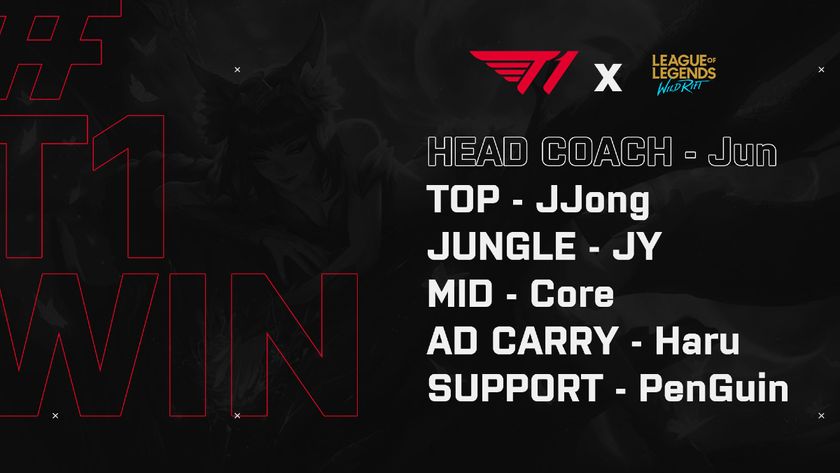 T1 are ready to take on a new challenge in Wild Rift
T1 have made a name for themselves in League of Legends and are now expanding to take over Wild Rift.
headline image courtesy of T1
One of the most decorated teams in the history of League of Legends, T1 (formerly known as SKT T1), is expanding their borders as they enter a second team into the world of Mobile Esports. Having signed a team in PUBG Mobile last year, the Korean organisation is now making their move into League of Legends: Wild Rift with a brand-new roster revealed earlier today via their Twitter.
Although many other regions around the world have seen a massive increase in LoL:WR tournaments, South Korea has not had any official events as yet – but with both KT Rolster and T1 announcing teams, there is a high chance that the region will soon see tournaments popping up as Riot continues to grow the game. The full T1 Wild Rift roster is:
JJong – Top
JY – Jungle
Core - Mid
Haru – ADC
PenGuin – Support
In October last year, Wild Rift went into its closed beta period, with South Korea being one of the regions able to play the game. With this, two of the most well-known players from T1's LoL roster were seen in an advert for the game – Faker and Teddy. Since then, the game has gained huge amounts of traction, launching around the world – and with Riot putting in the time to make sure everything runs smoothly.
Only a few days ago, Riot Games introduced Wild Rift Esports to Brazil, with a seasonal tournament starting soon and the Wild Rift Tour, which culminates in LAN finals for the game later in the year. With that in mind, we are expecting to see similar events for South Korea in the near future as Wild Rift continues to grow and the mobile esports seen gets bigger every day.
Stay tuned, as we have some big Wild Rift news from GosuGamers coming in the next few days too.