Fly joins WICKED eSports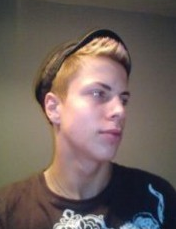 Timo "Fly" Garb joins WICKED eSports after spending 7 months in KomaCrew. When KomaCrew was disbanded, rumours placed the young Undead player in ALTERNATE aTTaX, but it stands clear today that Garb joins the WICKED ranks.
- I hope I can strengthen the team in the future, says Fly, happy to play under the WICKED flag.
WICKED eSports is scheduled to play Raptor-Gaming in the ESL Bundesliga playoffs. Fly is their third German player, after Eric and impact.
Pedro 'LucifroN' Moreno Durán (Orc, Spain)
Nightelf Kristoffer 'TargA' Marthinsen (Night Elf, Norway)
José Luis 'Ryo' Moreno Durán (Human, Spain)
Juan 'VortiX' Moreno Durán (Undead, Spain)
Eric 'Eric' Marten (Orc, Germany)
Dennis 'impact' Kalsen (Night Elf, Germany)
Timo 'Fly' Garb (Undead, Germany)
Johan 'Naniwa' Lucchesi (Undead, Sweden)
Links
WICKED-eSports.com
- Source