ToD to Gravitas Gaming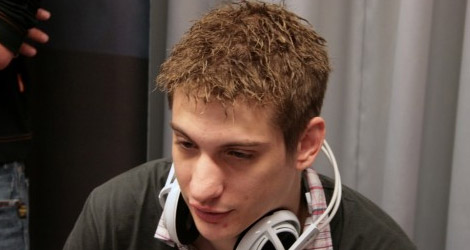 GosuGamers Ranking

Top 3 European Humans

ToD (8th) (Gravitas)

DeMusliM (28th)

XyLigan (29th) (Gravitas)

Top 3 European Night Elves

HoT (15th) (Gravitas)

LiiLD.C (24th)

TiTaN (31st) (Gravitas)

Top 3 European Orcs

Grubby (7th)

Ghost (27th)

Sting (32nd)

Top 3 European Undeads

Happy (21st) (Clanless)

XlorD (34th)

elfittaja (37th) (Gravitas)
The French Human superstar has signed with Gravitas Gaming. Gravitas now hold the best ranked European Night Elf, Human and Top 3 Undead.
It took 19 days as a free agent. Now ToD is back in the limelight and in a top team. Leaving Mousesports due to failed contract negotiations, the French Human player, recently on winners' stand in the ESWC Masters 2008 (third place), has put pen to paper and is now team mate with HoT, elfittaja, XyLigan, TiTaN and Rob.
- I'm teaming up with Gravitas because i think it's a nice team with a lot of potential, and I have a few friends playing here already, I'm mostly really looking forward to playing with HoT and getting to know elfittaja a lot more. Then I think it's quite challenging and should keep my motivation up to not join one of the top tier teams but rather, try to beat them, said ToD to GravitasGaming.net.
ToD is currently residing in Korea, and seems to have found his way back to the joy of the game, practicing and playing a lot. ToD was last seen playing the NGTV League, losing to Lucifer in the NGTV Allstars League. Before that, he performed very well in the ESWC Masters in Paris, losing only (twice) to Sky.
Gravitas Gaming came out in first place in the NGL-ONE regular season, but was seen as somewhat of an underdog in the upcoming playoffs. But with the stardust powdered by ToD on Gravitas Gaming, they seem to be in an excellent position to stand strong next to SK-Gaming, MeetYourMakers and mTw.AMD.
Gravitas Gaming
Rob (Russia, Orc)
XyLigan (Russia, Human)
HoT (Ukraine, Night Elf)
TiTaN (Russia, Night Elf)
elfittaja (Finland, Undead)
ToD (France, Human)
Links
GravitasGaming.net
- Source (check out their new homepage while you're at it)
GravitasGaming.net
- Interview