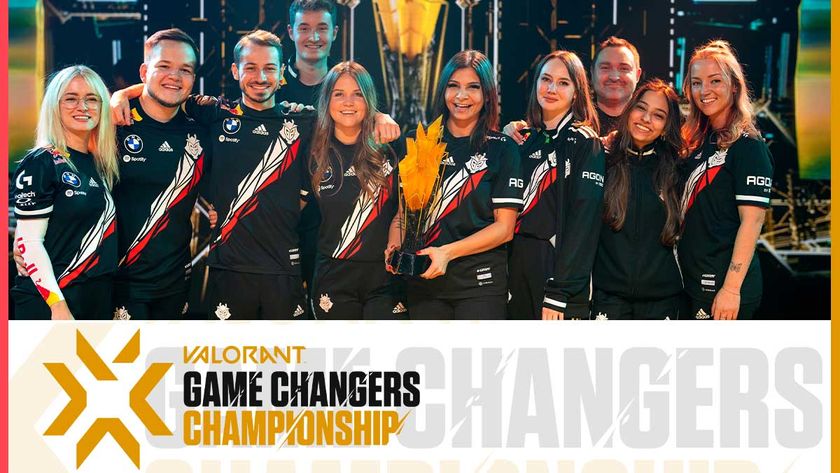 VCT Game Changers 2022: G2 Gozen wins the inaugural championship
The EMEA team won in a battle of attrition versus the North American competitors.
VCT Game Changers is over, and we have found our first-ever winner of the tournament. In a series that spanned nearly four hours between G2 Gozen and Shopify Rebellion GC, the former was declared the winner after playing the full five rounds of the grand final. Both teams showed why they deserved to be part of history, playing at the Grand Final, with one side emerging victorious.
The series started with Pearl, where G2 took the first few wins for themselves. However, Shopify managed to tie the scores by the end of the first half. The second half saw Shopify running in aggressive mode as they pummelled G2's defences to end the match by round 22, winning the first point with a score of 13-9.
On Bind, Shopify continued to show its advantage in late-game plays. While G2 did start strong, with a 2-point lead by the end of the first half, Shopify ramped up their play in the second half as they got through g2's defences via several stake diffusions and ended the match by round 22, with them winning 13-9.
The late-play strategy seemed to have sapped Shopify of energy by the third map, Ascent, and G2 took advantage of that. G2 led the first half with an astonishing 10-point lead, which they easily capitalised on in the second half as they ended the match by round 16 in under 40 minutes, giving them the win with a score of 13-3.
The story repeated itself on Icebox, as G2 unleashed their reserve energy to demolish Shopify's defences in the first half to grab an eight-point advantage. That advantage was enough to end the match pretty early, as G2 scored the needed win in round 15 for a score of 13-2.
The final map, Breeze, was a repeat of the last two maps, as G2 again ended the first half with a big advantage to their favour – this time with a six-point lead. A token of resistance was given in the second half but by round 18, it was all over as G2 Gozen won the map 13-5.
The team from North America won even after having their coach banned from the final match for discipline reasons. As the first-ever winner of a Game Changers Champions, G2 Gozen walked away with $180,000. Runner-up Shopify GC meanwhile got themselves $110,000 as their prize.