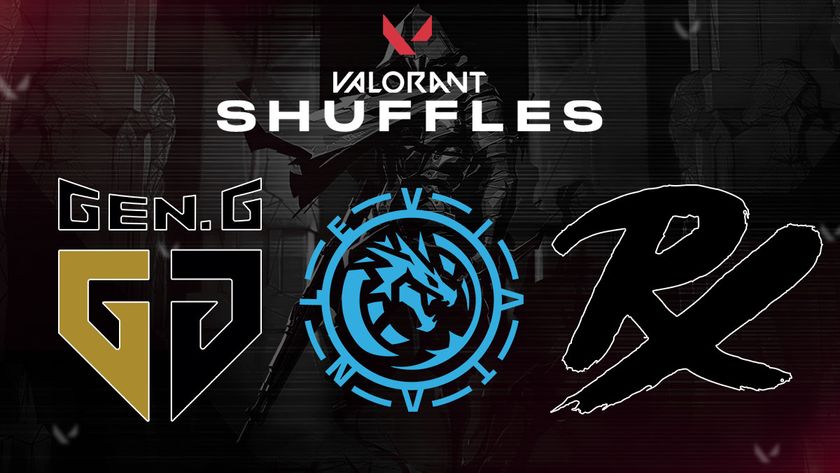 VALORANT Shuffles: GEN.G Completes its roster for VCT 2023
Paper Rex adds a sixth player while Leviatan acquires Keznitdeus and Mazino.
The new year will be upon us in just a couple of months – not long for teams to dot their i's and cross their t's for their VCT 2023 roster. This is important, especially for teams who are not partnered – they will have to start from the bottom of the league and make their way up to gain any qualification for the international events of VCT 2023.
---
As one of the partnered teams for VCT 2023, it is important that GEN.G has the best possible roster to face the other teams in the Pacific League. The shift from North America to Asia is also a big change for the team, thus a new roster is required.
The team announced that they had returned to their roots and acquired an all-Korean team. The announcement was made on Twitter, where they shared the new roster with the world.
Gen.G's new roster includes:
The roster has a varied backgrounds and experience levels – with k1ng being one of the notable names in the lineup. He previously played with DRX and Vision Strikers, and with On Sla2ers on loan.
Leviatan is also bolstering their VCT 2023 roster as they pick up both Roberto "Mazino" Bugueño and Angelo "keznit" Mori to be part of their roster for next season. Both players are ex-KRÜ Esports.
The two players were part of the team that brought KRÜ Esports to Istanbul for Champions 2022, where they placed 9th-12th. With Leviatan, the two players are expected to bring the team up in the upcoming Americas League, as they did with their former team in 2022.
The team will be part of the kick-off tournament in Sao Paolo in February 2023, where the winner will earn their league an extra slot for 2024.
To shore up its roster for VCT 2023, Paper Rex has, for the first time, recruited its first sixth member. Paper Rex has emerged as one of the best teams in the Asia Pacific compared to its peers in the region and globally.
The new player for PRX is Patiphan "CigaretteS" Posri, a Thai player previously playing for team Sainuahuakome in the Thailand PUBG tournament circuit. While he was a PUBG player, he played for both XERXIA and Z11.
PRX, well known to employ unorthodox playstyles in the matches, may just pick up new tactics from him as PUBG and VALORANT have fundamentally different playstyles. CigraretteS is also set to gain international tournament experience as the team is one of the partnered teams for Pacific and will be heading to Sao Paolo next year.