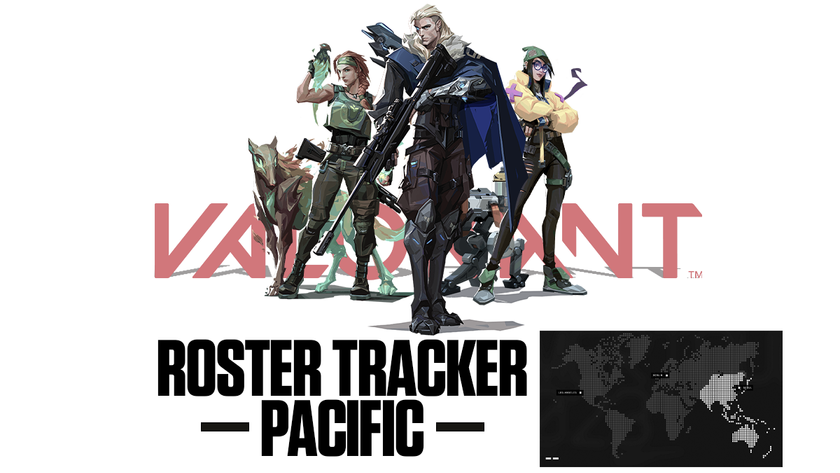 VALORANT Roster Tracker – Pacific [Updated]
We track who is going where in the world of VALORANT.
With the announcement of the 30 partner teams for 2023, the news is out on social media that teams are either renewing their rosters or in some cases, letting them go for a complete renewal. In this tracker, we attempt to list up-to-date teams and players for the upcoming VCT season for the newly consolidated Pacific region.
25 September
- Kititkawin "PTC" Rattanasukol is now a restricted free agent after leaving FULL SENSE. 
24 September
- The whole roster of On Sla2ers has announced that they are exploring new opportunities after the team was not chosen as one of the partner teams for VCT 2023. The team was close to Champions Istanbul - they lost the spot to EDward Gaming.
23 September
- Um "SeliG" Hyun-sung previously of GOMA and TNL Esports has announced that he is looking to explore new opportunities for the next season. 
- Ilya "something" Petrov and vici has announced that they are looking for a new team for the upcoming season. Both are willing to relocate.
- Riley "Witz" Go and Kevin "dispenser" Te, of Team Secret, are looking for a team next year. This is even as the team is one of the partnered teams for VCT 2023. 
- David "tehbotoL" Monangin from BOOM Esports joins his teammates in exploring options as a restricted free agent.
22 September
- Lee "Hate" Ye-hun, previously with DAMWON Gaming, has announced that he is looking for a new team.
- The former roster for Order has announced their free agent status on social media, with four of them expressing interest in relocation if there are offers for it.
- Gary "blaZek1ng" Dastin and Saibani "fl1pzjder" Rahmad has announced on social media that BOOM Esports has allowed them to explore options as 2023 looks. Both players expressed willingness to relocate if the need arises.
- Lionel "lenne" Lim has reiterated that he is currently looking for opportunities with teams looking to rebuild for VCT 2023. He previously played for BLEED Esports.
21 September
- ONIC Esports has officially released its roster, with coach Martin "Ewok" announcing that he is open to head or assistant coach and analyst positions. The team barely missed Champions Istanbul – winning second place behind BOOM Esports.
20 September
- Lee "k1Ng" Seung-won, who previously played with the first iteration of Vision Strikers, has announced that he is looking for a team. He was with On Sla2ers on loan for Stage 1 and Stage 2 of VCT 2022.
This story will be updated as new information breaks