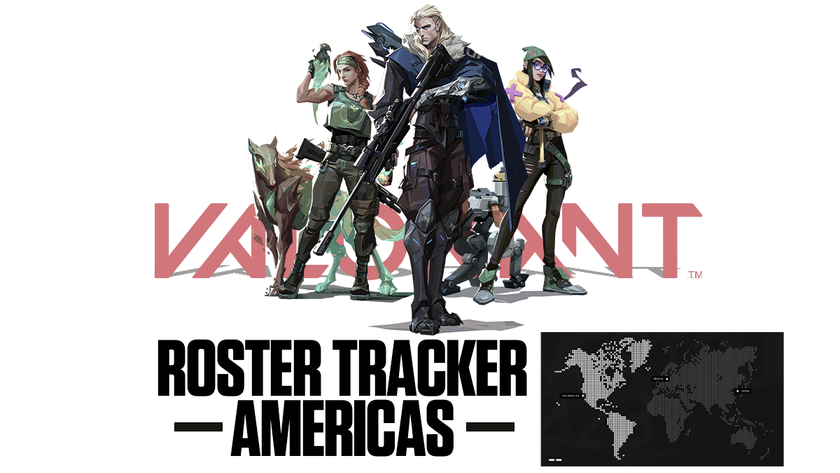 VALORANT Roster Tracker – Americas [Updated]
We track who is going where in the world of VALORANT.
With the announcement of the 30 partner teams for 2023, the news is out on social media that teams are either renewing their rosters or in some cases, letting them go for a complete renewal. In this tracker, we attempt to list out up-to-date teams and players for the upcoming VCT season for the American region.
24 September
- Matthew "Cryocells" Panganiban is now a restricted free agent as XSET has given him the green light to explore new options. 
- Braxton "brax" Pierce has shared that he is looking for a new home team. 
22 September
- Phat "supamen" Le, Xavier "flyuh" Carlson, and Quan "dicey" Tran from FaZe Clan are now all restricted free agents as the team failed to be partnered.
- The entire roster for TSM Academy is now restricted free agents and allowed to explore new opportunities.
- Sentinels have released Eric "Kanpeki" Xu as his contract has expired, and is now an unrestricted free agent. 
- Joshua "steel" Nissan and team manager Dallas "Branchies" Branch has been released by T1 as the team will be shifting to Seoul to compete in the Pacific League from next year. 
 - Rahul "curry" Nemani and Mitch "mitch" Semago from Cloud9 have announced their new status as restricted free agents and now are exploring offers. Cloud9 is one of the 30 teams partnered for VCT 2023.
21 September
- Victor "Victor" Wong and Austin "crashies" Roberts announced on social media that they have been released from their contract with OpTic Gaming and are now free agents, looking for a new team.
- OpTic's Head coach, Chet "Chet" Singh posted on his Twitter account that he is looking for a head coach or a general manager position
- Jaccob "yay" Whiteaker posted on his official account that he is allowed to find new opportunities as a Restricted Free Agent. He is open to opportunities in North America and EMEA.
- Pujan "FNS" Mehta shared that he is now a restricted Free Agent and looking for opportunities with any partner teams as the IGL.
- XSET is said to be looking for offers for a full roster despite not being accepted as one of the partnered teams
- The roster of The Guard sans Trent "trent" Cairns announced that they are exploring offers for the 2023 season. Head coach Matthew "mCe" Elmore intends to stay with the team even with the team allows him to explore other options.
- Corey "corey" Nigra and Daniel "Rossy" Abedrabbo have been given the opportunity to explore new options as restricted free agents.
- Shopify Rebellion has allowed Kaleb "moose" Jayne to explore new opportunities
- Ninjas in Pyjamas has announced that they will allow their whole roster to explore new options, as announced by the COO
- Version1 is allowing their roster to explore new opportunities in 2023
This story will be updated as new information breaks