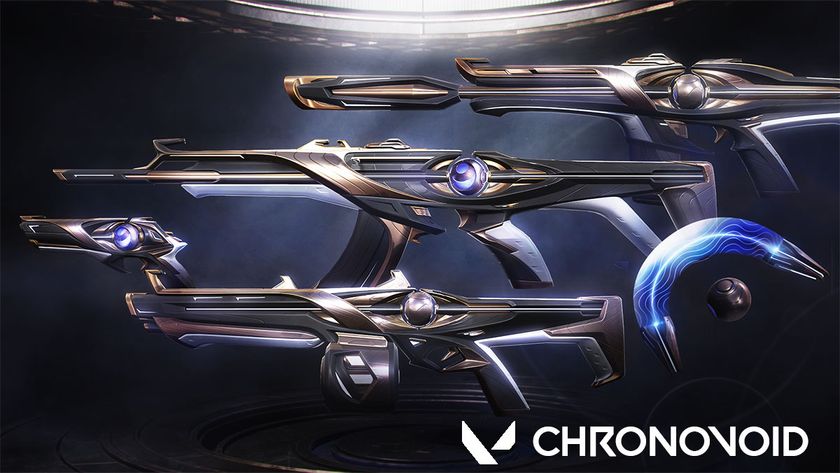 VALORANT releases a new skin pack that combines magic and technology
The design of the ChronoVoid skin line is, as Riot says, "magic-tech-esque"
Riot has just announced a new skin pack for VALORANT that will be released soon. It is called the ChronoVoid, and the design is pretty out of this world, to say the least. The pack will have an XE tier pricing and will be available from 21 September.
Quoting Riot:
"Throughout the ages, only a chosen few have ever wielded the power of the ChronoVoid. Nations and civilizations have been built, conquered, or even wiped from history with its power. Today, it is a sacred relic that many mistake for magic. What they fail to understand is that it is ancient technology left to its descendants—a reminder of the highest pinnacle of scientific innovation, now lost to time. "
When asked about the goal of the ChronoVoid design, Stefan Jevremovic, Art Lead, said that:
"The goal was to create a sci-fi weapon with a unique experience. We wanted to show something that could be considered technologically advanced yet luxurious. Inspired by the story of Daedalus and the Minotaur's Labyrinth, the idea was to convey a sense of mystery and power, and of holding a forbidden piece of treasure. We wanted to make a weapon that represented a relic of ancient powers."
Several weapons will have new skins as part of the pack. The weapons are:
ChronoVoid Phantom    
ChronoVoid Vandal
Terminus A Quo (melee)
ChronoVoid Sheriff
ChronoVoid Judge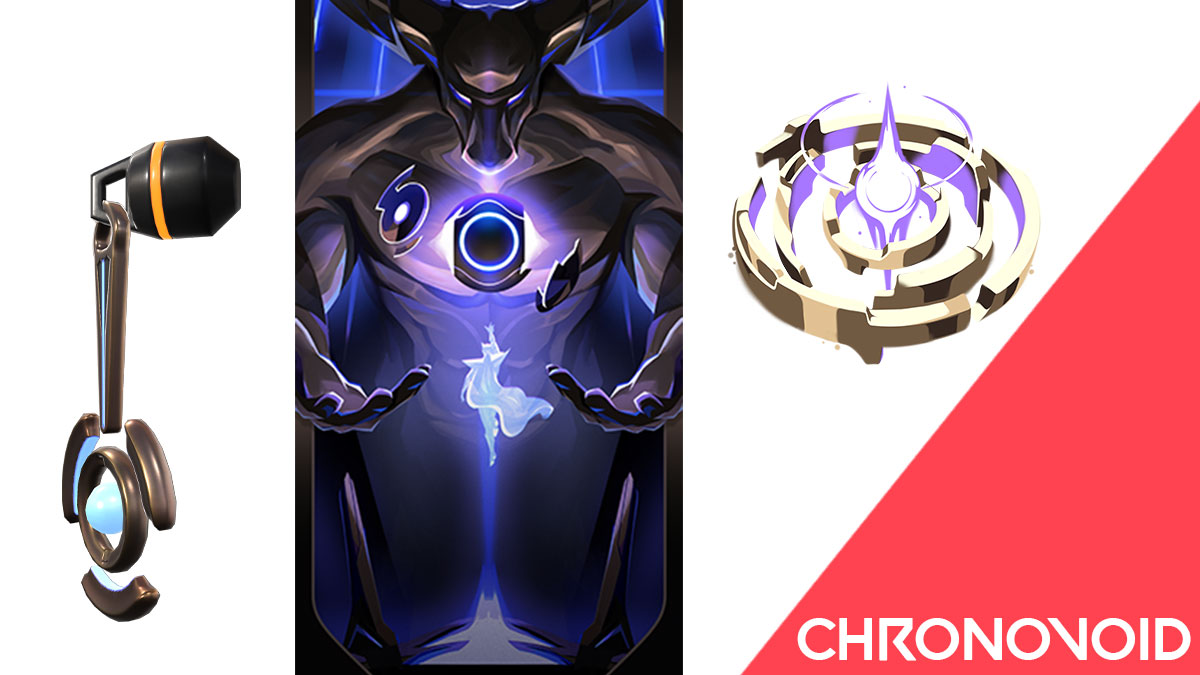 Along with the weapons, players will also get a new card, spray and Gun Buddy designed around the ChronoVoid theme. Like all other weapons skin packs, new visual updates will be made when players use the pack on their account. Based on the level, different effects will be in play.
Melee
Level 1 - Custom model, animation, and visual effects
Level 2 - Custom inspect animation, visual effects, and audio

Variant 1 - Green Variant
Variant 2 - Red Variant
Variant 3 - Black Variant
Guns
Level 1 - Custom model; custom ADS reticle; custom bullets
Level 2 - Custom muzzle flash visual effects and firing audio
Level 3 - Custom equip, reload, idle, and inspect animations, effects, and audio
Level 4 - Kill Banner and Finisher 

Variant 1 - Green Variant
Variant 2 - Red Variant
Variant 3 - Black Variant
The skin pack will be priced at 8700VP and be available from September 21 onwards.