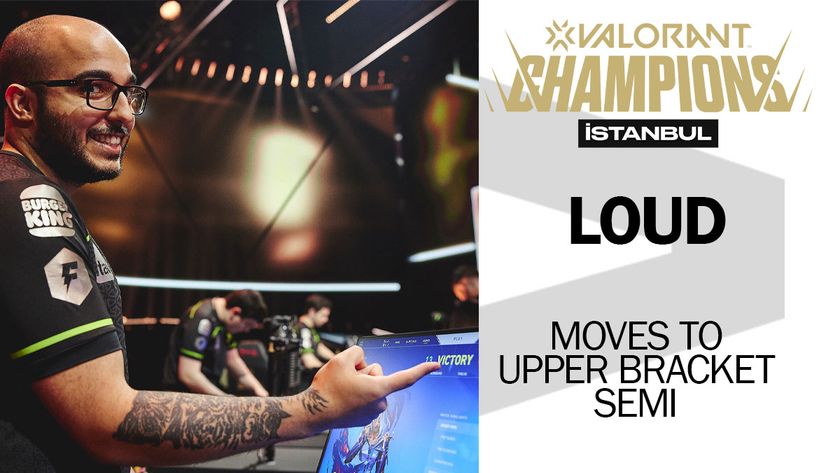 VCT Champions 2022 – Playoffs: LOUD drops Leviatán to the lower bracket of Champions Istanbul
They beat Leviatán in just two hours and a bit to head to the upper bracket Semi-finals.
The first match of the playoffs for Champions Istanbul began with the meetup between two South American teams – LOUD and Leviatán. The two teams, one coming from Group A, and one from Group B represent the best of the best coming out from South America for VALORANT this year. Let's see how they faired in their first meeting.
In the first map, Icebox, both teams played well – but Leviatán led in the first half with a four-point lead over LOUD. The Brazilians however rose and started to press on the pressure in the second half – where the team dominated round 19 onwards to equalize by the end of the second half and demanded overtime to be played. By this time, Leviatán looked to be running out of steam – a fact that LOUD took advantage of. They easily won rounds 25 and 26, giving them the win with a score of 14-12.
Haven was a turning point in the series, as Leviatán's stamina seemed to be drained after the first map. While Leviatán opened strong, LOUD quickly overcame and leapt forward and ended the first half with a two-point lead. LOUD then continued their campaign as they mowed down Leviatán in the second half. The map ended on round 19 with a win by LOUD, 13-6.
LOUD became the first team to head into the Upper Bracket semi-finals, while Leviatán will continue their journey in the Lower Brackets.