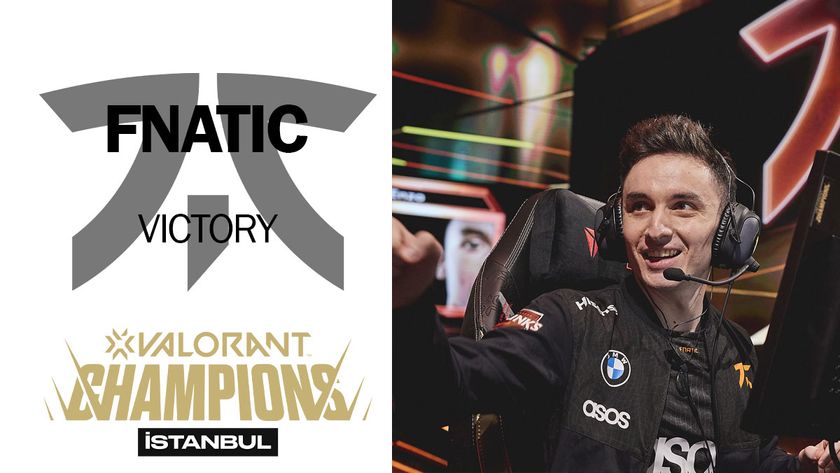 VCT Champions 2022: Fnatic stays on to fight another day
FURIA will be heading off after losing to Fnatic in the Elimination match.
The first team leaving Group D has been determined. FURIA met Fnatic in the group's elimination match to see who will be packing their bags and heading home. The matchup between Europe and South America was a close one, with both teams not wanting to go home just yet.
Icebox was the opening map, with FURIA starting strong as they executed a straight win to eventually lead the first half by two points. In the second half, FURIA continued their barrage on Fnatic with wins after wins, and eventually ended the map in round 22 with a score of 13-9.
There was a breeze of change in Breeze, where Fnatic found a second wind and became the aggressor. They demolished the FURIA line-up in totality by the end of the first half with an eight-point lead. FURIA tried their very best to claw back points in the second half, but Fnatic needed only three rounds to win which they achieved by the 20th round, giving the Europeans the win with a score of 13-7.
Haven saw both teams trying to keep themselves in the tournament. By the end of the first half – both teams were at par with six wins each. In the second half, it was neck-and-neck all the way in round 23 a flawless round by FURIA gave hope to the Brazillian that they will be staying in the competition. In the final duel between Enzo and nzr, the latter was quicker to the draw and gave the win to Fnatic with a score of 13-11.
The relief were clearly seen on the faces of the Fnatic roster as they celebrated their win. Regrettably, FURIA will have to wait for another year to attempt another chance at Champions again as their campaign in Istanbul ended.   
---
VCT Champions Istanbul is happening from 31 August until 18 September in Istanbul, with the Playoffs set to be played in front of a live audience at Volkswagen Arena from 9 September 2022.