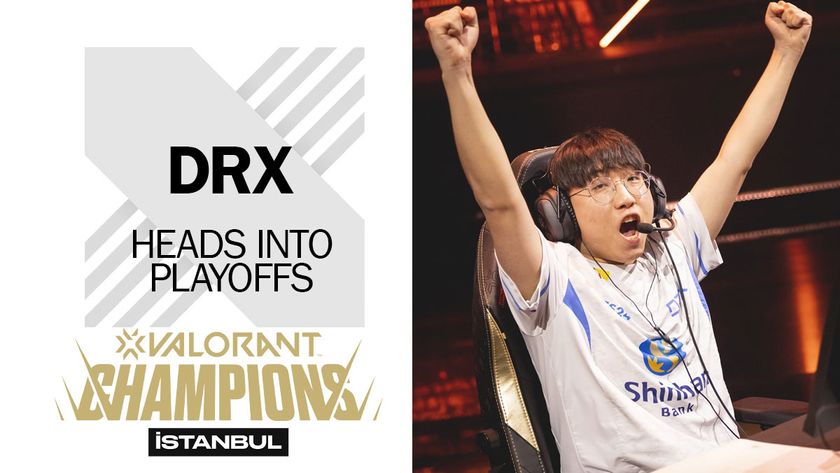 VCT Champions 2022: DRX trumps 100 Thieves as they head into the Playoffs Stage
A quick two-map jaunt and the Koreans head to the Volkswagen Arena.
Group D's first Playoffs team has been decided. In a meetup between DRX from South Korea and North America's 100 Thieves, the former was able to be the stronger team and book themselves a place at the Volkswagen Arena.
The match began with Breeze, where both teams showed that they were on par. By the end of the first half, DRX took the lead. However, by round 24, 100 Thieves drew with DRX, so overtime was called. DRX had the extra edge in the overtime and managed to grab one extra win over 100 Thieves, giving them the win with a score of 18-16.
In Fracture, the loss in the previous round seemingly impacted the lads from North America as they struggled to find their footing in the first half, leaving DRX the opportunity to grab the lead with a 6-point difference. 100T tried to claw back in the second half but the point difference was big enough that DRX just needed to collect four wins and finish the map by round 22 with a 13-9 score.
With this win, DRX joins Leviatán and OpTic Gaming in the Playoffs while 100T will be waiting in the Decider Match to fight against the winner of the Elimination Match between FURIA and Fnatic. 
---
VCT Champions Istanbul is happening from 31 August until 18 September in Istanbul, with the Playoffs set to be played in front of a live audience at Volkswagen Arena from 9 September 2022.