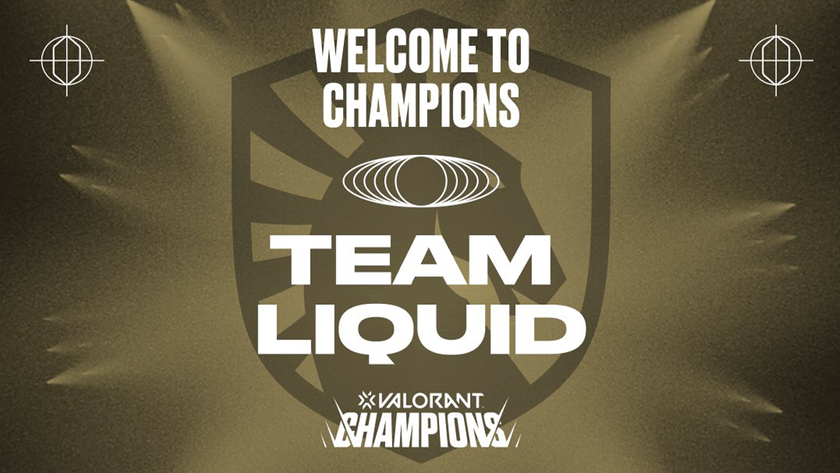 VCT 2022: Team Liquid reigns as the winner of the EMEA LCQ
They beat M3 Champions in the grand final with a score of 3-1.
Europe has filled out the remaining seats at Champions Istanbul. The region's Last Chance Qualifiers ended over the weekend with a big bang as two teams had a rematch at the grand final to secure their berth at Champions Istanbul.
M3 Champions' journey in the competition was full of close calls, but the team managed to knock teams like Acend and OG out of the competition without breaking too much sweat. Team Liquid, meanwhile, was pretty smooth sailing until they reached the Upper Bracket final, where they were knocked down to the lower bracket for the Lower Bracket Final against G2 Esports.
The Grand Final match between M3 Champions and Team Liquid was a rematch in the making as the two teams fought in the Upper Bracket just a few days prior to the match. This time though, Team Liquid come bearing with a will to see themselves in Istanbul.
The first map saw M3C leading the way in Bind, where they won 13-8. The second map, Icebox is where Team Liquid rose up to bring themselves to the front; they led the way in the first half, and while M3C caught up in the second half, it wasn't enough as wins in rounds 23 and 24 were enough to put Team Liquid as the winner of the match, 13- 11. That win seemed to knock some wind out of M3C as they struggled to gather points in the third map, Ascent – giving the win to Team Liquid, 13-6.
M3C tried to claw back in Breeze, but by then they are too far behind Team Liquid – even with the substitution of purp0. Team Liquid won the map 13-8, and thus the match as a whole.
Team Liquid will join FunPlus Phoenix and Fnatic in Istanbul for Champions, along with 13 other teams from around the world to try and reach the Grand Final, and eventually, be crowned as VCT 2022 Champions.