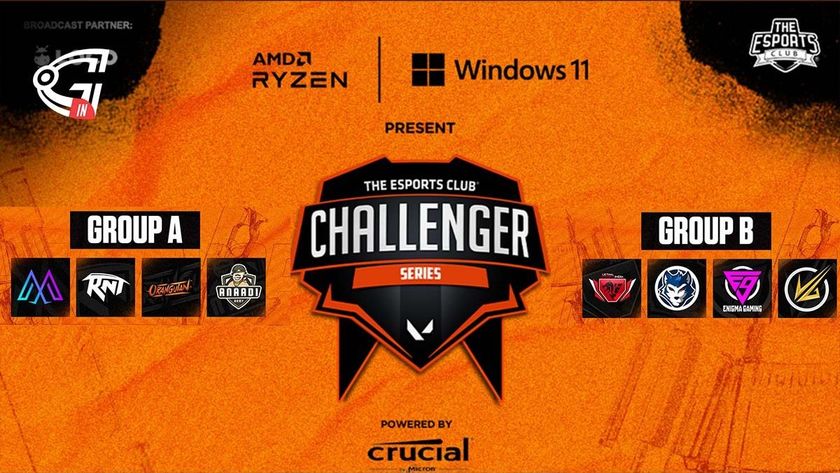 The Esports Club Challenger Series Valorant Group Stage Begins
We have witnessed the Qualifiers and Wild Card actions in this TEC Challenger Series Valorant, and now it's time for the Group Stage Action. The Group Stage action begins today 26th July. The qualifiers and Wild Card gave us some exciting battles among the teams as they all were competing to book their place in the Group Stage. 3 teams were already waiting in the group stage and 2 teams each qualified from both the qualifiers and one team advanced from the wildcard. 
All 8 teams are divided into two groups of four each, the matches are of the best of 3 games and the group stage will follow a round-robin format. The top 2 teams from each group will advance to the playoffs. The group stage action will run till 31st July. We will witness 6 match days with 2 games on each day. The first match will start in Group B where Enigma Gaming will face Velocity Gaming, and later Orangutan Gaming will face Anaadi Army in the Group A fixture. The Tournament is sponsored by AMD, Crucial, and Windows. The main event features a massive prize pool of INR 15 lakhs which will be split as per the ranks teams will achieve.  
The offline event will take place at the Manpho Convention Centre in Bangalore, In the playoffs stage, we will see a double elimination bracket with all matches except the Grand Final will follow a best of 3 game matches. The Grand Final will have a Best of 5 Game match. The prize distribution is as followed – 
1st Position will get INR 750,000.
2nd Position will get INR 400,000.
3rd Position will get INR 250,000.
The MVP will get INR 100,000.