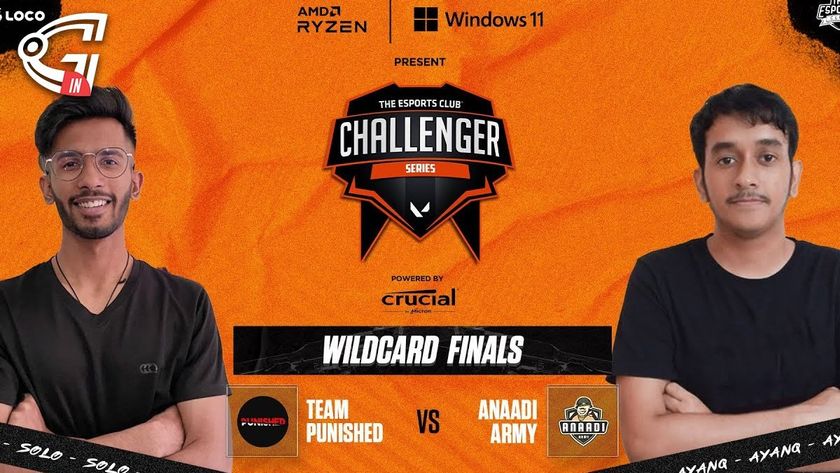 The Esports Club Challenger Series Wild Card Final
After the intense qualifiers, we were left with the TEC Challenger Series Wild Card which finally concluded on 23rd July. From the Wild Card, only one team will qualify and book the slot in the group stage of the TEC Challenger Series. After the Semi-Finals Team Punished and Anaadi Army made it to the Final of Wild Card, later Anaadi Army won the final and booked their place in the Group Stage. 
Both the teams played extremely well in their respective semi-finals, and both showed great potential to qualify for the group stage slot. Many fans believed that the final will be intense as both teams were ready for a tough fight, The map veto was done and the decider map was Bind for both the teams. 
Icebox – It was the first map of the game and Anaadi Army started pretty well in the first half. Anaadi Army managed to make it 5-7 in the first half taking 2 round lead over Team Punished. Team Punished was able to retrieve the game with their stronghold and won the map with a 13-9 score. Anaadi Army only got 2 rounds in the second half. 
Haven – It was the second map of the game and many believed that this time also Team Punished will secure the win but the result came out different. Team Punished started off well and made it 7-5 in the first half, but Anaadi Army made it 3-8 in the second half and finished the game with a 10-13 score. Both the teams levelled the Bo3 games. 
Bind – It was the decider map of the day and as both showed great potential it was difficult to decide the winner. Anaadi Army was ruthless and went hard against their opponent. They didn't allow Team Punished to get rounds and finished the game with 4-13. And won the Bo3 games with a score of 2-1.  
Anaadi Army has advanced to the group stage of The Esports Club Challenger Series Valorant where other teams are already waiting. The Group stage begins on the 25th of July.