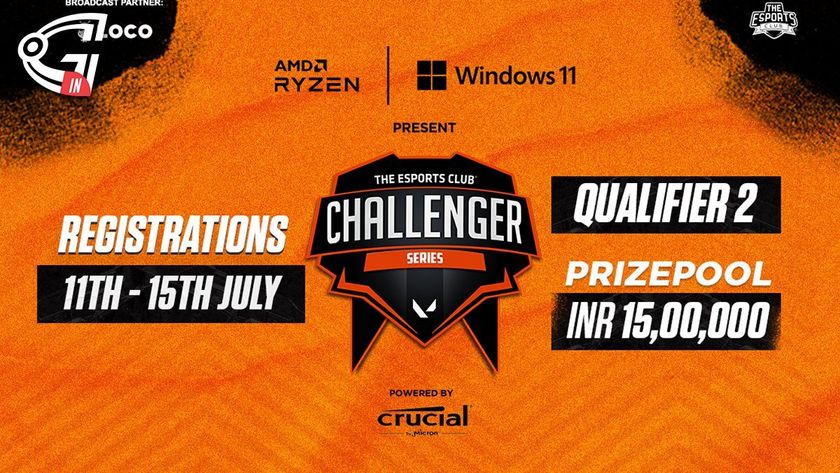 The Esports Club Challenger Series Qualifier 2
What happened in the final qualifying round of the TEC Challenger Series Valorant yesterday? Well, 4 teams played for a spot in the group stage of the Challenger Series. Orgless faced Medal Esports and Reckoning Esports faced Anaadi Army in the Qualifier Finals. Medal Esports and Reckoning Esports made their way to the TEC Challenger Series Group stage after their respective wins against the opponents. The Group Stage action will begin on 25th July. 
The First Qualifier Final was between Orgless and Medal Esports, both the teams were up against each other in the Best of 3 games. 
Bind was the first map of the game both the teams started well as scores were running at the same pace. Medal Esports made the difference as they lead by 2 round wins in the first half making it 5-7. Orgless were unable to attack in the second half as they got only 2 rounds, Medal players were too good in holding the sites and took 6 round wins and secured the map with 7-13. Medal currently leading the Bo3 series. 
Ascent was the 2nd map of the game and we got to see a tight fight between the teams as Orgless was trying hard to get a win, Medal players were determined and made it 4-8 in the first half. Orgless tried to make a comeback in the second half but failed to hold as Medal Esports won the match by10-13 to secure their qualification and booked the spot in the Group Stage.
The second game of the day was between Anaadi Army and Reckoning Esports 
Icebox was the 1st map and both the teams started off well with a great fight. The first half was good as both teams were levelled. In the second half Reckoning Esports made the difference and won the map by 13-8 to take the lead in the Bo3 game.
Ascent was the 2nd map here as well and it went for double extra time as scores were levelled twice. The match got intense in the last moments and later Reckoning Esports won by 15-13 and booked their place in the TEC Challenger Series Group stage.