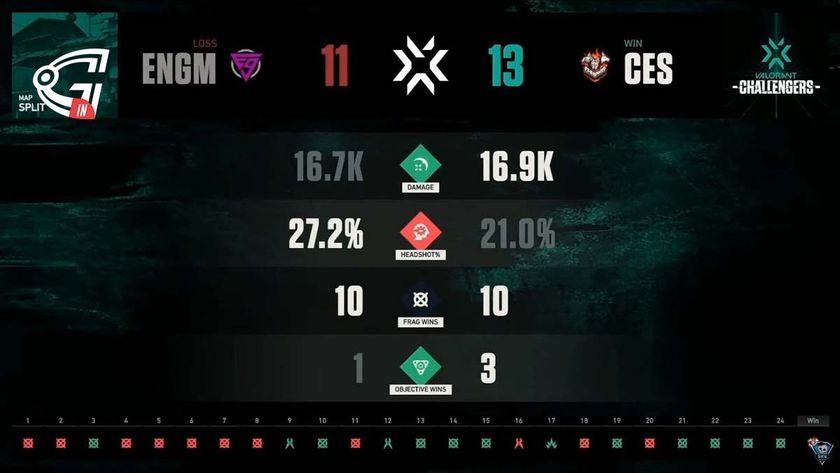 Cerberus Esports vs. Enigma Gaming 3rd game of Day 3 VCT stage 2 challengers APAC play-ins
It's the third game of the day 3 from group A where Cerberus Esports of Vietnam takes on Enigma Gaming from India in an entertaining game, as per the standings both the teams are at bottom of Group A with Enigma at a better position. The third match of day 3 began at Haven with Enigma in the attacking side and CES at defense. Enigma continued to dominate the game from the beginning but Somehow CES started to show some comeback instinct but failed to hold onto it. Enigma made it 3-9 in the first app with complete dominance of the game. CES managed to get a breakthrough as they started their comeback with back-to-back round wins as the sides were changed, they started building their momentum and made it 7-9 in the 16th round. But Enigma did a great job as Rvk and Rexy made a 2v4 clutch to get back on track. Enigma won the match in the 20th round as they went really hard on their opponents and with rawfiul making the last round clutch which helped Enigma win the 1st Map of the 3rd match. 
The next map on the line was Ascent where CES started with a good hold, but Enigma didn't want to let the match go out of their hand they started to fight back and equaled the scores and it was an entertaining 1st half where both the teams made it 6-6. In the 2nd half also, it went in that manner only as till the 18th round it was 9-9, But CES started to build up their game and made it 13-9 at the end of the match. Really the 2nd map was intense. 
3rd Map went in with Split where Enigma controlled the first half with great performance, we saw some aggressive gameplay from them with rawfiul in a rampage mood and it was 4-8 for them in the 1st half. They couldn't hold onto their lead as too much aggressive peaks let them lose the match where CES made a great comeback with back-to-back round wins and took the game away from Enigma to secure their win and at the end, its Cerberus Esports finished up the 3rd game with 2-1 in the Best of 3 format.